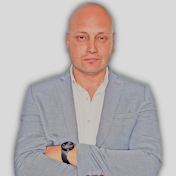 Talat Ilgar
Professional Coach
Talat Ilgar is a coach who works with people on a deep level to help them achieve their dreams. He provides support, tools, and solutions so they can reach their utmost potential and find the courage and strength to break through their old patterns and create the life they truly deserve.
He is an experienced business consultant, trainer, and human resources director who has worked in countries like England and Turkey.
He specializes in Business Development & Image Management as well as Communication Training Coaching, Consciousness & Subconsciousness for public institutions and private sector companies such as Vestel, Renault, Karaca, and Homend.
He has also held 200 CCE credits related to coaching, consciousness/subconsciousness, and NLP, which he gained during his impressive career journey from Nicosia through Istanbul till now. He is meeting with his students at IIENSTITU with the Neuroscience and the Subconscious course.