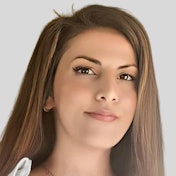 She is a graduate of Erciyes University, Faculty of Fine Arts. She has been teaching architectural visualization and 3D printing for many years.
Visual Communication and 3D Designer
3D Maker

3Ds Max Trainer

3D Printer Instructor

I worked as a graphic designer in companies and agencies.
In 2015, I was involved in 3D Printer R&D studies in the institution I worked for.
I have attended in-house Trainer's Trainings.

I received a certificate of appreciation by contributing to the competition organized by Autodesk.

As a 3Ds Max instructor in IMM Courses, I gave many group trainings.
In 2016, I started 3D printer trainings in the institution I worked for.
By taking 3D Print Trainings and in-house R&D Studies at IMM Educational Institution
I contributed to the start of 3D printer trainings at IMM Belnet Branches.
I have provided job opportunities to many students studying at the educational institution where I worked.
I enabled students to participate in exhibition works within the institution.
I continue to give Architectural Modeling trainings, besides, I do Corporate Identity studies for several companies.
I am always open to innovation and development in my field.
I use my photography competence for the importance of photographic knowledge in 3D modeling Render stages.
My Areas of Expertise
3Ds Max, Marvelous Designer

V_Ray

3D Maker (3d printer)
Trainings
Erciyes University Faculty of Fine Arts : Visual Communication Department

Anadolu University : Cameraman and Photography