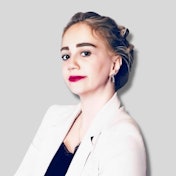 She is a National Human Resources Consultant and Freelance HR consultant at UN Woman, a United Nations Organization. She has gained significant experience in many areas of human resources management and still continues her training-consulting activities.
Yelda Okten was born in 1981 in Ankara. She is married and has 2 children. After graduating from Gazi University, Department of Business Administration in 2002, tourism, construction, food, maintenance and repair, production, engineering and railways, energy sectors, recruitment, training, performance management, talent management, positive company culture development, organizational development, collective bargaining agreements and union He gained significant experience in relations, wage and benefits management, internal communication and change management, both at home and abroad.
She provided individual coaching, team and executive coaching for companies to achieve their goals. She worked as a middle and senior manager in the operational departments of multinational companies with corporate identity such as Huawei Telecommunication, Hp and Hilton Hotel. During the establishment of Ayada Maldives Resort, the world's first Turkish Hotel in the Maldives, in 2013, he worked as a human resources manager in meeting all human resource needs, performance appraisal, training and career planning processes. He worked as a human resources manager in Turkey's first wagon production factory and as the Personnel and Industrial Relations Group Leader in Man Turkey. She currently gives trainings on effective communication, strategic human resources management, individual motivation in formal institutions.
Establishment of employer brand identity that will provide competitive advantage to companies in the Institutionalization processes of companies, obligations related to legal legislation and labor law, social security and labor legislation, Management of human resources budget, talent management, Outsource (outsource) management, performance appraisal systems suitable for business culture. Yelda Ökten, who still provides management consultancy and coaching on issues such as establishment, recruitment consultancy, remuneration, fringe benefits, bonus system and wage and payroll systems management; It has argued that it is a separate value for an organization, and has developed strategies that will pave the way for developing management models that face people. In this way, he still carries out in-house coaching work for the individual to realize himself, to gain individual awareness by recognizing the needs of the individual, and to develop goals suitable for individuals' skills and abilities.
Yelda Ökten, a professional coach graduated from the House of Human school approved by the International Coaching Federation, completed her training in areas such as trainer's training, effective time management, body language, persuasion management, effective communication techniques, and individual motivation in order to further strengthen her trainer and coach identity. She takes part in career coaching projects and gives seminars with Turkey's leading universities and educational institutions with young adults who will take a new step towards business life. Yelda Okten, Those who want to make a change in their career with professionals from business life, who want to overcome the handicaps they encounter on this path, one by one, with expert support, who seek shorter ways to reach these goals with their goals, who seek the most suitable profession for their own self-worth and who want to gain new competencies and skills. He provides career coaching to adults who want to fill their position, new entrepreneurs and adults who have a career and ask what to do now.