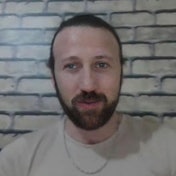 He is working as E-commerce manager at İrfan Home company. He received higher education on public relations and has been involved in digital marketing for many years at various levels. He continues to work on social media, digital marketing and advertising.
I was born in Istanbul Bakırköy in 1986. I graduated from İstanbul Aydın University, Department of Public Relations and Eskişehir Anadolu University, Faculty of Business Administration.
I started my first business life by opening our consultancy company (offline and online) and I got acquainted with e-commerce. I developed my experience by being the head of many projects in our consultancy company. As a result of the offer I received, I worked as a field manager in the field of Sales and Marketing at Aral Imports. Due to my desire to continue my career in the e-commerce sector, I worked in the positions of E-commerce category manager, social media planning and advertising manager in Happy Center (Altun Gıda), one of the biggest store chains in Turkey, which is a Start-Up project. Later, I worked as E-commerce category manager, advertising and campaign manager and purchasing positions at Webdenal (Fgg Makine), one of Turkey's oldest and most well-established E-commerce sites. Currently, I am working as an e-commerce manager at İrfan Home, the largest and largest store in Istanbul, in the furniture sector. I carry out tasks related to my unit (offline and online sales, social media management, social media and adwords advertising management and planning, store visual and design management, e-commerce site management).
I always enjoy sharing my knowledge and taking part in many projects in the digital world in the e-commerce sector, which is a passion for me. As a person who has always believed in the power of communication, I have not been left behind in transferring my knowledge to people, learning and teaching at every moment of my life. I have a fun, enterprising nature, I am a person who likes to travel, discover new places, meet new people and share. My biggest philosophy in life is that people should always improve themselves under all circumstances and not stop learning new things. Let's not forget that there is nothing that a person cannot do, that he cannot achieve when he wants, and there is no giving up in life as long as we breathe. Our dreams should always be big and lively, and we should make a difference in this life.
My Areas of Expertise
E-commerce Management to A-Z

Social media management

Facebook And Instagram Advertising Management

AdWords Ad Management

Digital marketing

Brand Management

Visual and Design Management
Experience
Manager/ E-Commerce / Digital Marketing - İrfan Home

E-Commerce/ Crm Manager/ Category Manager - Happy Center

Sales Manager - Aral Game

And others...
Education
Anadolu University - Business and Management

İstanbul Aydın University - Public Relations