Mini-MBA Certificate
Located in Estonia within the European Union, our Mini MBA program offers globally recognized, top-tier business education, blending EU standards with flexible online learning. Elevate your career with a touch of European excellence.
Mini-MBA Certificate
Located in Estonia within the European Union, our Mini MBA program offers globally recognized, top-tier business education, blending EU standards with flexible online learning. Elevate your career with a touch of European excellence.
In a world awash with business courses, there emerges one program that doesn't merely promise to change your career trajectory—it guarantees to catapult you into the boardrooms of tomorrow. Welcome to our Mini MBA: the definitive course for the modern-day visionary.
Envision a journey where the exclusivity of a government collaboration meets the dynamism of a global curriculum. Here, international business acumen is not an afterthought—it's the foundation. Designed for the ambitious, for those who refuse to be tethered by convention, our Mini MBA online experience defies the ordinary. It's a symphony of real-world insights and high-level strategy, orchestrated for the leaders of tomorrow.
This is not just a course—it's a revolution in higher education. An offering where affordability marries excellence, where the executive focus isn't a luxury but the very crux. Our diverse certificate options ensure that your ambitions, no matter how lofty, find their rightful academic match.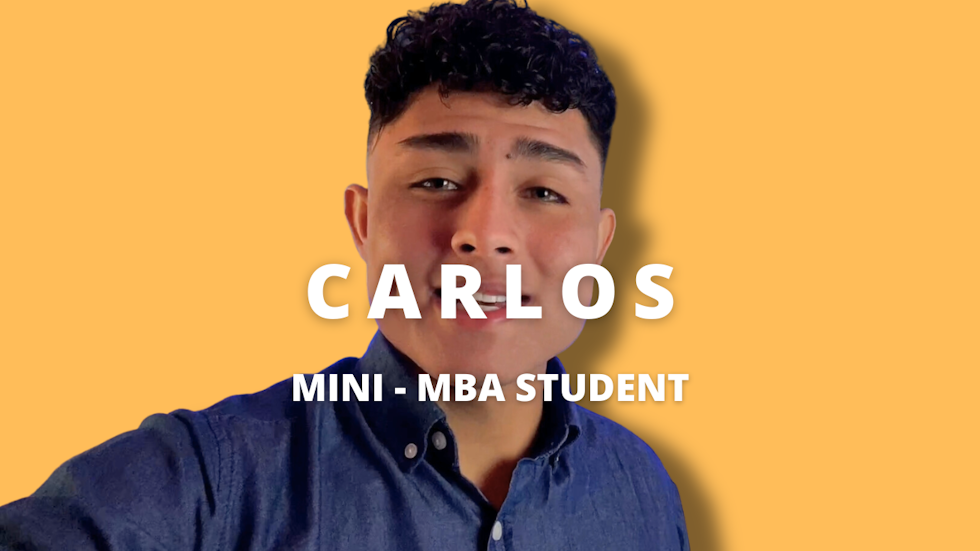 Hi, I'm Carlos. Thanks to IIENSTITU's Mini MBA, I acquired vital business skills, what greatly enhancing my confidence in starting my own venture.

Carlos - Mini-MBA Student
So, if you've ever wondered where the pinnacle of business education lies, look no further. The future isn't written by followers, but by pioneers—and our Mini MBA is your first step towards that horizon. Join us, and redefine not just your career, but the very landscape of business leadership. Your boardroom chair awaits.
---
| Country | Job Position | Annual Salary Range (in local currency) |
| --- | --- | --- |
| USA | Marketing Manager | $60,000 - $130,000 |
| | HR Director | $70,000 - $140,000 |
| | Financial Analyst | $55,000 - $95,000 |
| Canada | Project Manager | CAD 65,000 - CAD 110,000 |
| | Business Strategist | CAD 70,000 - CAD 120,000 |
| | Operations Manager | CAD 60,000 - CAD 105,000 |
| UK | Business Development Manager | £40,000 - £85,000 |
| | HR Specialist | £35,000 - £70,000 |
| | Digital Marketing Lead | £38,000 - £80,000 |
| Germany | Financial Consultant | €50,000 - €95,000 |
| | Management Analyst | €48,000 - €90,000 |
| | Sales Director | €55,000 - €100,000 |
| France | Operations Strategist | €45,000 - €88,000 |
| | Brand Manager | €40,000 - €85,000 |
| | HR Manager | €50,000 - €90,000 |
| Brazil | Business Consultant | BRL 70,000 - BRL 150,000 |
| | Marketing Lead | BRL 65,000 - BRL 140,000 |
| | Finance Officer | BRL 60,000 - BRL 135,000 |
| Estonia | Project Manager | €30,000 - €60,000 |
| | Business Development Lead | €32,000 - €65,000 |
| | Digital Marketing Specialist | €28,000 - €58,000 |
Note: The salary ranges for Estonia are based on market trends and median salaries in Estonia up to 2022. As always, these figures are approximate and may vary based on factors such as company size, years of experience, and regional economic conditions.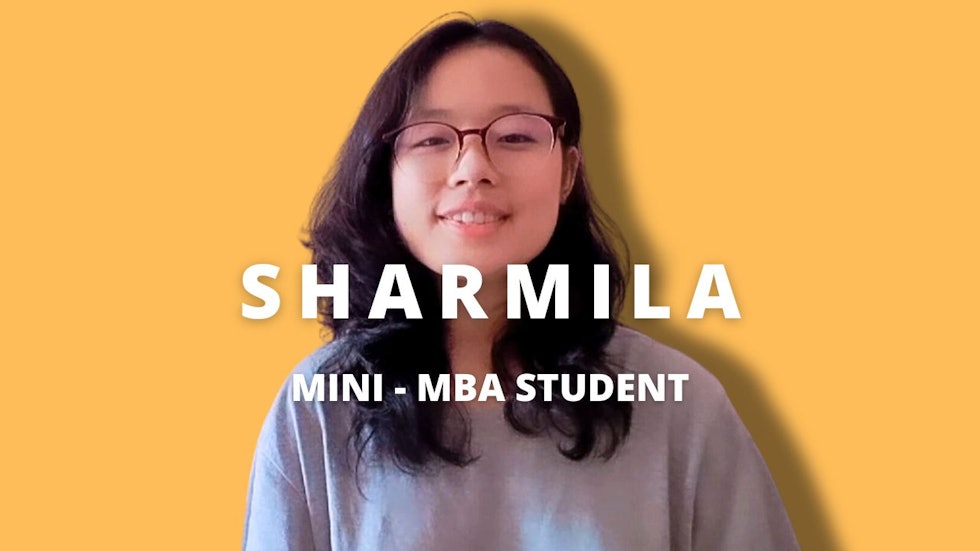 Hello, I'm Sharmila. I earned a Mini-MBA certificate from IIENSTITU. It enhanced my business acumen, with European insights. Grateful for the instructors' expertise. Thanks, IIENSTITU.
Sharmila - Mini-MBA Student
Estonia, a burgeoning hub of digital innovation and business prowess in the heart of Europe, beckons the astute professionals of tomorrow. As part of our globally recognized Mini MBA program, we're proud to share that over 500 of our certified alumni have seamlessly integrated into Estonia's dynamic business landscape, taking up pivotal roles in esteemed organizations.
Their journey from our classrooms to the boardrooms of Estonia stands as a testament to the caliber and excellence of our curriculum. When you embark on this academic voyage with us, you don't just earn a certificate; you gain an edge that sets you apart in thriving markets like Estonia. Your gateway to European business excellence awaits.
Esteemed Government Collaboration: Unlike many programs, our Mini MBA boasts an exclusive collaboration with government entities. This partnership not only enhances the credibility of our course but also integrates public sector insights, ensuring a balanced and unparalleled business education.

Holistic Curriculum with Global Outlook: While most courses focus on traditional aspects of business, our Mini MBA encompasses a vast spectrum, including international business modules. This ensures graduates are equipped to navigate both local and global business landscapes with confidence and expertise.

Flexible and Immersive Online Experience: Our Mini MBA online platform is designed for the modern professional. While many online courses can be impersonal, ours prioritizes interactivity and real-world application, merging the best of traditional classroom learning with the convenience of digital education.

Executive Focus for Career Elevation: Tailored for those with an eye on leadership roles, the executive mini MBA online module is specifically crafted to hone high-level strategic and management skills. This distinct focus ensures that graduates are not just prepared for the job market but are primed for the boardroom.

Affordability without Compromise: In a realm where quality education often comes with a prohibitive price tag, our Mini MBA strikes a delicate balance. We offer top-tier education without the exorbitant tuition fees, democratizing access to premier business knowledge.

Diverse Certificate Offerings: Our program stands out with its array of certificate options. Whether it's a focus on international business, human resources, or financial management, students have the flexibility to tailor their education to their aspirations, all under the banner of our esteemed MBA certificates.
In essence, our Mini MBA program isn't just another business course; it's a carefully curated journey designed to offer advantages that few other courses can match. If you're seeking an education that is comprehensive, credible, flexible, and tailored for the future leaders of the business world, our Mini MBA is the gold standard.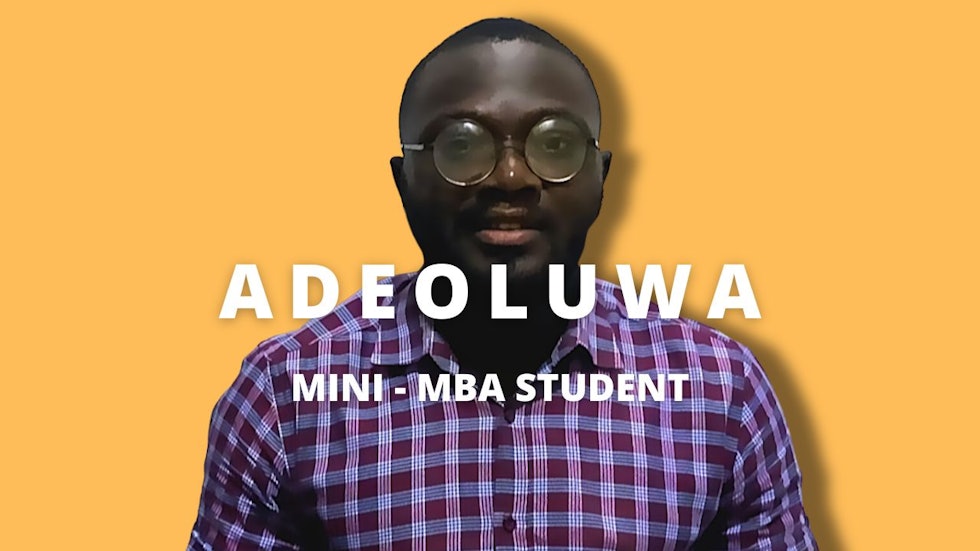 Hi, my name is Adeoluwa from Nigeria. IIENSTITU's Estonian-based course platform offered an EU-recognized certificate. As a student, their mini-MBA expanded my job possibilities. Highly recommend! 
Adeoluwa - Mini-MBA Student
Related courses
Students who qualified for the Mini MBA certificate also attended these courses.