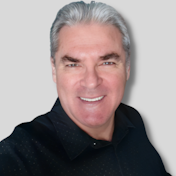 Ali Kayacan is one of Turkey's leading figures in sales and marketing. He is the founder of Deka Training and Consultancy and is a sales and marketing trainer and consultant.
Ali Kayacan is a well-known and respected professional with deep knowledge and experience in the industry. Kayacan, who has deep expertise and extensive experience in his field, is the author of essential," books on sales, such as "Sales Labyrinth", "Sales Prescriptions," and "Sales Encyclopedia."
He worked as an examiner and assessor in the field of real estate consultancy in the group of professions certified by the Vocational Qualifications Authority. He continued his university education at Anadolu University Faculty of Economics and graduated from there. He completed his master's degree in Behavioural Sciences at Newport International University.
Kayacan started his professional career as a salesperson at the Vakko Store in Ankara and took essential steps as a sales representative and manager in various companies. She increased her competence in sales and marketing by working as a medical sales representative and managing regional sales teams in the pharmaceutical industry.
He also stepped into the art world by acting in the romantic comedy "No Time for Love." Kayacan, who offers essential resources in sales, also has various works in the literary field.
Education
Primary School: Çankaya Primary School

Secondary and High School: Bahcelievler Deneme High School

Undergraduate: Anadolu University, Department of Economics

Master's Degree: Newport International University, Behavioural Sciences (Turkey Representation Istanbul Kadikoy Campus)
Second University
Anadolu University AÖF: T/P Sales Department, Real Estate Management Associate Degree Programme
Additional Training
Turkish - American Association: English Courses

The Open University: Certificate Programmes in Business Administration, Marketing Management, Fiction Characters and Story Writing

Vocational Qualification Authority: Measurement and Evaluation Seminar
Professional Experience
Ankara Vakko Store: Sales Person

Romantic Comedy Film "No Time for Love": Actor

Pelka İmalat AŞ (1990-1991): Production Planning

T.N.T Express Worldwide and United Parcel Service (1991-1993): Sales Representative

Koçak İlaç Pazarlama A.Ş. and Bilim İlaç Sanayi Ticaret A.Ş. (1993-1996): Medical Sales Representative

Bilim İlaç Sanayi Ticaret A.Ş., Sanovel İlaç Sanayi Ticaret A.Ş., Sandoz İlaç Sanayi Ticaret A.Ş., Avis İlaç San.Tic. AŞ (1997-2012): Regional Sales Team Management
Published Books
Sales Books: "Sales Labyrinth", "Sales Prescriptions", "Sales Encyclopaedia"

Literature Works: "Pertavsız", "Martha Kohen", "Ömer'in Hikayesi", "Hello Young Man", "Pasha Çayı Şarapnel with Sponge Cake", "Sha la la la la la Hu hu hu hu", "Koşmak Geldi İçimden", "Duman Ağacı", "Şarapnel"