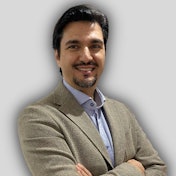 Taner Kuzu
Lean Manufacturing and Quality Techniques Trainer
After graduating from Uludağ University Industrial Engineering in 1995, he worked at quality levels in domestic and international global companies. After two years of language training in London, he worked for two years in the quality department in Valeo, France.
After returning to Turkey, he worked in the Toyota group in the quality department for seven years. He carried out projects at an expert level in system quality, supplier quality, process quality, and customer complaint quality units. In 2005, he was assigned to Toyota Japan as an ex-pat. He worked as a quality team member in the Vitz (Yaris) project for six months and had the opportunity to learn the Toyota Production system on site.
After ten years of automotive experience, he worked as a quality manager in different global companies to spread the Lean culture. He worked as Quality, Environment, and Occupational Safety Manager for four years at Elimsan switchgear, two years at Frigoglass white goods company, and four years at Eaton industrial hose company. Finally, since 2019, he has worked as the MENA region Quality Director and Lean Coordinator at Huhtamaki-Elif Global flexible packaging company.
With nearly 25 years of work experience, he gave training on quality techniques, both in-house and to suppliers, with his training exceeding 200,000 person-hours. In addition, he worked on Quality circles in the TOYOTA group. He carried out training, booklet printing, and circle consultancy activities. The process in which he was his advisor achieved 3rd place in the competition held in Japan. He completed his MBA from Bilgi University in 2015 and has a six sigma green belt.
He has a high school chess degree in Turkey, two times Salihli and one time Manisa table tennis championships. He is fluent in English, French, and Japanese. He has been married for 18 years and has an 11-year-old daughter. His special interests include theatre, cycling, wine, art, and books.