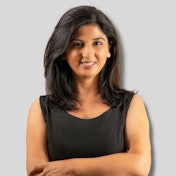 Burcu Topçu Ekelik
Instructor
Burcu took Nelson Mandela's phrase "I never lose. I either win or I learn and take lessons" as a guide; She describes his career journey as "I'm grateful for everything I've learned and experienced and for walking this path."
These phrases are a strong belief that she uses to succeed in his career. By taking lessons from his good and bad experiences, she has always aimed to achieve. Developing and growing as a professional... This is an essential lesson for us, especially in today's competitive job market. It's not enough to keep our heads down and work hard; we must constantly learn and grow to be successful.
Burcu's biggest goal is to be a companion so that individuals can ask the right questions in their own life stories and be successful in their work. His commitment to development and integrity guides everything she does in communication and personal development.
As a result, she has helped many people overcome obstacles and achieve their goals. She believes everyone has the potential to "be great" and wants to help people unlock that potential. She has a talent for understanding people and knows how to ask the right questions to get them thinking about what they want in life. She is adept at helping people find their purpose and develop a plan to achieve it. If you're looking for someone to help you reach your full potential, they are the perfect person for the job.
Burcu Ekelik is a professional coach who provides training, consultancy and mentoring services to individuals and businesses. She defines himself as a facilitator of development and perspective change, and his goal is to help people transform their potential into performance. It focuses on three main areas: awareness, growth, and transformation. It helps clients realize their current potential and turn it into something that can be used on their journey to success. Thanks to his excellent coaching skills, she has helped many people reach their goals and reach their full potential.