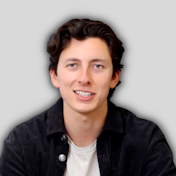 Skyler Chase
Digital Marketing Specialist, CEO
Skyler is an experienced digital marketer and founder of Social Savvy LA. This digital marketing agency helps businesses reach their potential through social media platforms. He is passionate about helping entrepreneurs and small business owners succeed in today's competitive world by leveraging the power of social media marketing. His mission is to equip people with the knowledge and resources to grow their brands and businesses for free or with minimal expenditure.
Skyler has been involved in digital marketing since he was a teen, so he understands this ever-evolving landscape better than most. As a result, he has helped countless entrepreneurs take their online presence to the next level. From creating compelling campaigns that increase website traffic to utilizing strategies that improve organic search visibility, Skyler knows it all about social media marketing.
Throughout his career, Skyler has worked with some of the top names in the industry, including Twitter, Facebook, Instagram, and LinkedIn, as well as many startups and small businesses looking to make a mark on the web. As a result, his expertise is highly sought after by both SMEs and global corporations alike, who are looking to capitalize on the power of social media marketing while saving money on practical methods and strategies.
In addition to being an experienced digital marketer, Skyler has become a highly respected educator. He designs courses for people who want to use social media optimally for their benefit as entrepreneurs or specialists in this domain. He loves hearing stories from students about how his advice allowed them to gain traction in a new market or reach more customers through free platforms like Twitter or Instagram.
Skyler firmly believes that everyone deserves access to quality education regardless of financial constraints; thus, he offers his course at IIENSTITU at an affordable price point so that anyone can benefit from it without breaking their bank account! In addition to teaching digital marketing courses, Skyler also holds workshops throughout Los Angeles where attendees can ask questions directly and get more insights into how they can leverage digital marketing for success.
Overall, Skyler has made a name for himself in both the digital marketing and educational space due to his vast experience and passion for helping others succeed in their endeavors through social media optimization techniques. His insightfulness, coupled with his unwavering commitment towards customer success, has propelled him forward as one of the top professionals in this field - making him an apparent go-to resource for those looking for help with building or enhancing their online presence!