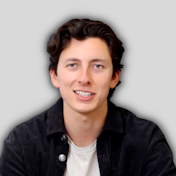 Skyler Chase
Digital Marketing Specialist, CEO
Skyler is the co-founder of Social Savvy LA, a digital marketing agency that helps businesses grow their brand through social media platforms.
He is a digital marketing superhero with the power to help you tap into social and grow your business through digital marketing. He's also an educator, designing courses for people who want to learn how they can use social media to reach their full potential as entrepreneurs and social media specialists!
He loves hearing his students say that with his help, they have been able to tap into a whole digital market through a free platform, saving them money and growing awareness. Skyler aims to help others succeed and prosper in today's competitive world with his course at IIENSTITU.