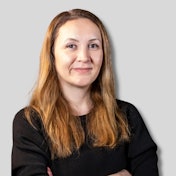 Hacer Doğaner Keklik
Instructor
Born in Karabük, Instructor Hacer Doğaner Keklik completed her education in Zonguldak and Istanbul respectively.
Between 2003 and 2011, she worked as an accounting officer in the private sector. With her love for the world of education, she voluntarily left this job and received NLP, Professional Coaching, Student Coaching, Memory Techniques, Mind Maps, Understanding Fast Reading, Mental Arithmetic trainings respectively.
During this training process, she met her teacher, Educator - Author Oğuz Saygın and carried the trainings she received to her professional life. Since 2011, she has been working as a Private Student Coach in Bilten Kindergarten, Beykent Minik Yıldızlar Kindergarten, Birikim Dersaneleri, Adakent College Educational Institutions.
She has taken part in projects as a volunteer in many non-governmental organizations and has taken active roles in meeting the needs of schools and students, especially in Anatolia. She has supported the success of many students with her trainings.
She is married with two children and continues to work in the field of education with her individual student trainings.