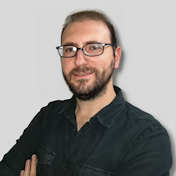 Hüseyin Bıçakçı
Instructor
He graduated from Namık Kemal University, Tourism and Hotel Management, and then Anadolu University, Department of Business Administration. Hüseyin Bıçakçı teaches Excel, Excel Programming, Team Management, and Project Management.
Hüseyin Bıçakçı is also the author of a book on Metaverse, which he wrote to share a vision that pushes the boundaries of the future digital world and focuses on new human experiences in virtual reality.
Work Experiences
Complaint Management & Social Media Team Leader February 2013 Still Working - AssisTT Guidance ve Customer Services A.Ş. / Turkish telecom.

Corporate Communications Team Manager October 2012 - February 2013 - Net-Ka Telekomünikasyon

Dealer Manager January 2009 - April 2012 - Türk Telekom Dealer
Professional Qualifications
Excel - More than ten years - A program that I use frequently and at an advanced level in every period of my business life (Performance calculation, report editing, etc.). I also provide training in Excel.

Team Management - 3 years - I worked as a manager for five months in my previous job. I am currently managing the supporting team. In addition, Social Media is a section that receives enthusiastic support due to its structure. I train and manage support teams.

Project Management - 3 years - I have been working on a project related to transitioning to a new Social Media management program for about three years.