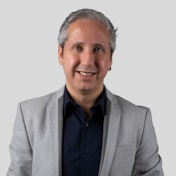 Faruk Ökenli
Holistic Development Coach, PCC - Instructor
Faruk Ökenli, who started his career in 1997, has worked in institutions such as Beko, Arçelik, IBM, AstraZeneca, and DenizBank until today. He has worked as a trainer and speaker numerous times throughout his working life. He held events such as term meetings with AstraZeneca, internal and external customer training with IBM, and representation of the Turkish team at Sberbank KBH Moscow in Moscow. It ended its corporate life in 2017 and brought the start-up advertising agency to the capacity to receive investment.
PCC, with the title of ICF (International Coaching Federation), provides Corporate Trainer, Consultancy, and Coaching as a professional coach.
He is a graduate of Public Relations and Business Administration. He received 174 hours of Theater training at Kadıköy Public Education Center and still performs at the Apartman Sahne. He loves traveling passionately, has seen 17 countries, and has lived in Thailand for a while.