Blogging Courses
Blogging Courses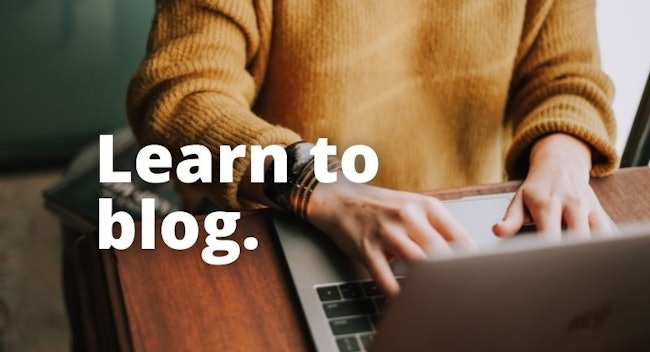 Being a blogger is a profession that has become popular around the world. If you want your writing to be read by everyone and you aim to reach more people, you can become a blogger. You can start the free blogging training at the Institute right away to get you started quickly. I will write a blog, but whatever you are talking about, the possibilities are endless. You can write about anything you want. But you need to know the techniques. The best address for blogging is to receive training from the Institute. You will learn the technique of this job from an expert who has given years of blog writing.
The best way to become a blogger is to start writing after learning the techniques. You can't sit back and wait for muses to come to you while you sit at your computer. When muses come, they usually come while they're working.
What Do You Need To Know To Become A Blogger?
If you are going to write to a target audience, then the first thing you need to do is find what is expected of you. If they are searching for a specific topic, you have to give your readers what they are looking for. Otherwise, they may stop reading. So it's not enough just to write, you also need to know what they want. You should determine the right topic by looking at the keyword volumes.
You are free to choose a topic. But how accurate is it to write everything you think of writing? Something important to you may not matter to your readers. In this case, you will be wasting your time. Therefore, when determining the topics, choose the ones you want to write, as well as try to write content that your readers may like.
Once you have determined the topic, you can move on to the writing phase. At this stage, there are technical parts of the subject you wrote. You also need to do images, font size, word count, description, titles, meta description and many technical issues.
How often you publish your new content is up to you. If you post infrequently, your blog can look like a diary. Therefore, it will be good to write in a way that will increase interaction.
If you are ready, let's move on to the Blogger / Blogger Trainings you can take at the Institute.
What are Blogging Trainings?
It is very important that you get traffic with the articles you write. The best way to retain and attract an audience is to go viral. However, there are some strategies that can help boost any site you write on.
These trainings you receive at the Institute will provide you with a lot of information;
1 - Blogging Training
2 - Content Editor Training
3 - Content Expertise
4 - SEO Training
5 - SEO Expertise
6 - Digital Marketing
7 - Social Media Expertise
8 - Visual Design with Ready-made Templates
9 - Video Editor
10 - Wordpress Tutorial
What Will You Learn in Blogging Trainings?
It is better not to write at all than to write a blog post that no one has read. In order to be a good blogger, it would be best to learn the technical parts in a detailed and practical way. For this, the Blogging Training in the Institute will be very useful for you.
To set up a blog site or become a blogger on a site, you need to specialize in social media. Because in this area, you need to make shares that will increase the interaction and attract the attention of the target audience.
In addition, it would be good to have a good command of digital marketing. Because you have the chance to reach many people with short texts by writing advertisement content. Blog posts can also be used as a marketing tool. Having a good command of digital marketing gives you an added advantage.
We have focused on knowing what your target audience wants to read. The best way to understand your target audience is to do SEO research. You can reach your readers by identifying keywords as a result of SEO research. At the same time, Google and other search engines have a certain algorithm in recommending content. It will be an added advantage to learn these as well.
You should enrich the content of your blog posts with visual tools. This will give a more user friendly look if you support it with both video and photos.
At the same time, if you want to set up your own blog site and publish content from there instead of blogging somewhere, you should definitely join the Wordpress training. While learning Wordpress, you will also have detailed information about writing content.