Blogging
What Is Travel Blog? How To Become Travel Blogger?
29 December 2021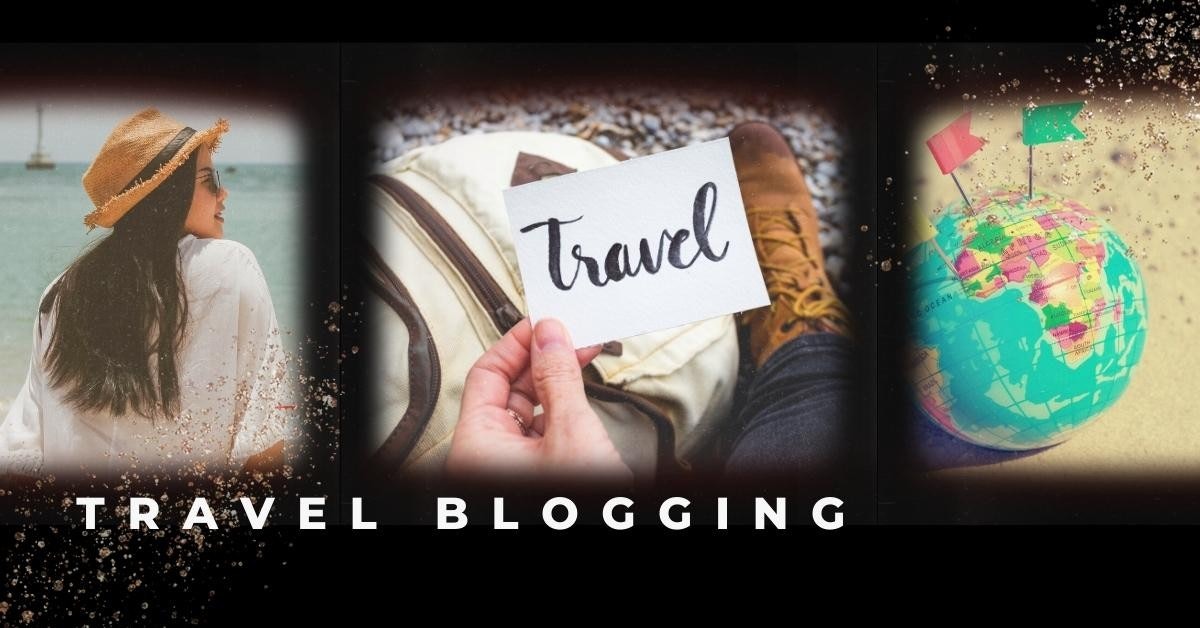 A travel blogger shares their experiences of traveling the world on a blog. They can provide information on how to do it affordably and tips on where to go and what to see. They can also share stories and photos of their travels, which can inspire others. If you're interested in traveling but don't know how to get started, a travel blog can be a great resource. There are tons of them out there, so do some research and find one that fits your interests and budget. Then get ready to explore the world!
What Are Travel Blogging Tips?
Travel blogging, mainly your own blog, can be an advantageous and satisfying experience. It lets you share your knowledge and passion for travel with people worldwide. Not to mention, it's a great way to make new friends and connections. So if you're thinking about starting a travel blog, here are a few tips to help get you started:
1. Choose a niche
When you're starting out, it's essential to choose a niche for your blog. This means that you'll focus on a specific topic or type of travel, rather than trying to cover everything. This will help you develop a loyal following and make it easier to create exciting and relevant content for your readers.
2. Write quality content.
One of the most essential things for any blog is quality content. This means writing interesting, informative posts that are relevant to your readers. Whether you're writing about an upcoming trip, sharing photos, hosting a giveaway, interviewing other bloggers, or blogging about what life is like living abroad - the most important thing is to keep your readers engaged!
3. Interact with your audience.
One of the best ways to get people interested in your blog is by interacting with them - whether it's through comments, email exchanges, social media, or just having a conversation. This will help you create a community of readers who feel connected to your blog and keep coming back for more!
One of the most important things to do if you're interested in starting a travel blog is research. Find a few blogs that you like and see what they offer. Also, read many articles on the subject, so you know what's out there. Finally, and most importantly, don't give up! If you want a successful travel blog, it will take time and effort, so stick with it!
Travel blogging is an exciting way to share your adventures with others. It can even be a career if you work hard enough at it! So if you're thinking about starting your own travel blog, now's the time to do it. Help inspire others by sharing your knowledge and passion for traveling the world on a budget- whether you have one year or fifty left, enjoy life by traveling now!
How To Become A Travel Blogger?
So, you want to know how to become a travel blogger? It's not as challenging as one may think, but it does take time and effort. Here are some tips on how to get started:
1. Start by writing about your own adventures through photography and video blogging. This is a great way to get started and to build a following.
2. Make sure your blog is well-written, interesting, and engaging. This will help you to attract readers and followers.
3. Be social! Connect with other travel bloggers and engage with your audience on social media. This will help to build relationships and create a community around your blog.
4. Be consistent. Publish new content regularly and keep your travel blog updated. This will help to keep readers engaged and interested.
5. Be patient. Building a successful travel blog takes time, so be persistent and don't give up. Keep working hard, and you will see results!
If you follow these tips, you will be on your way to becoming a successful travel blogger!
Why Should I Blog About My Travels?
There are many reasons why you should blog about your travels. First and foremost, blogging helps create memories and adventures that last a lifetime. By documenting your trip, you'll have something to look back on and remember all the fantastic things you did. Additionally, blogging can help preserve your memories in photos and videos. This is especially important if something happens during your trip and you need to recall what happened.
Blogging can also be a great way to connect with people who have similar interests. By posting about your travels online, you may stumble upon other bloggers or travel enthusiasts who can offer valuable advice or tips. Additionally, blogging can help you get more out of your trip by allowing you to provide reviews for hotels, restaurants, and attractions. Suppose you're traveling abroad or in a foreign country. In that case, blogging can help you learn more about destinations not yet discovered by tourists like yourself. Finally, blogging about your trip is an excellent way to share what you've been up to with people back home. This can help build anticipation for your return and make them feel like they're a part of your adventure.
So, why not start blogging about your travels today? The benefits are endless! If you know more about blogging tips, you can enroll in the Blogging Course for free at IIENSTITU.
travel blogging
travel blogger
travel blog
blogging course

Monica Bourbon
Blogger
She describes himself as someone who loves to write about digital marketing, social media and public relations. His personal development special interest lies in self-improvement through reading books on the subject of human behavior; she also has an eye for how these topics apply outside just business or career settings too!
Related Posts
Our team of experts is passionate about providing accurate and helpful information, and we're always updating our blog with new articles and videos. So if you're looking for reliable advice and informative content, be sure to check out our blog today.