Human Resources
What Is HR Development Officer? How Much They Earn?
24 December 2021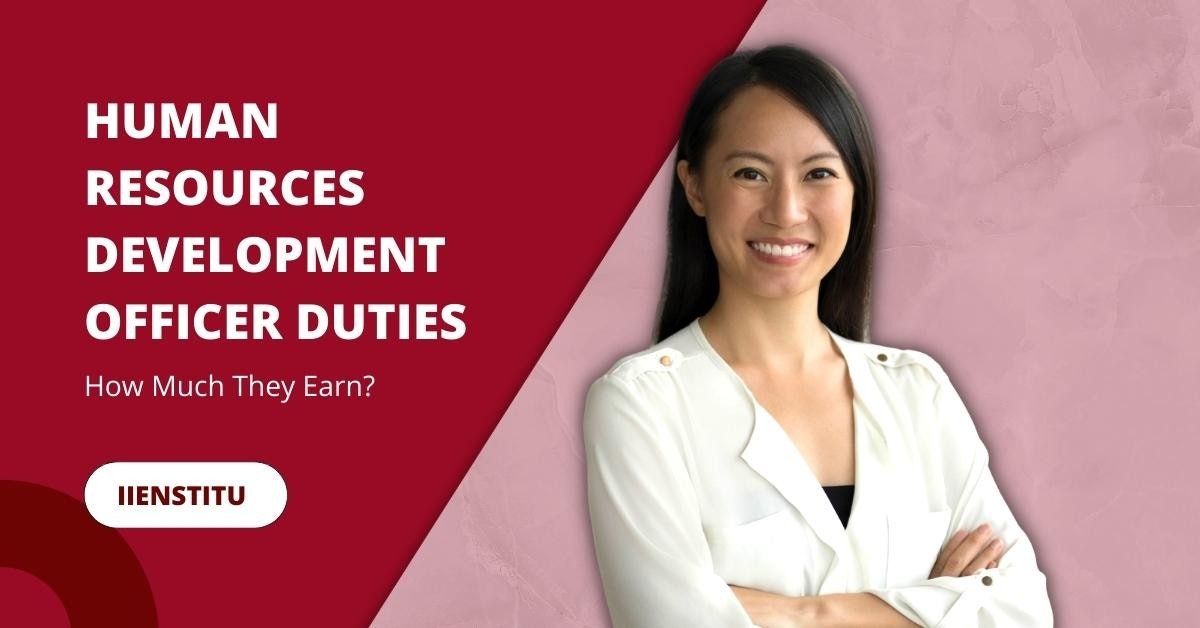 | Duties and Responsibilities | Challenges | Average Salary |
| --- | --- | --- |
| Designing employee training programs | Creating positive change with limited resources | $60,000 to $80,000 |
| Creating management reports | Encouraging employees to learn new skills | Top 10% earn more than double the average |
| Maintaining employee database | Overcoming resistance to change in organizational culture | Can be influenced by size and profitability of the company |
| Recruiting new employees | Identifying employees best suited to different roles | Higher in industries with high employee turnover |
| Conducting exit interviews | Ensuring all employees feel valued | Salary can vary greatly with experience and education level |
| Handling employee benefits | Training employees to improve productivity | Can increase with additional responsibilities |
| Handling payroll | Creating opportunities for employees to learn new things | Can increase with the size of the organization |
| Overseeing employee training and development | Maintaining a positive attitude | Can vary geographically |
| Identifying areas for improvement | Balancing administrative and interpersonal roles | Strong job growth predicted by Bureau of Labor Statistics |
| Supporting employees in reaching their full potential | Keeping up to date with constantly changing laws and regulations | Certification or degrees can lead to higher salaries |
The Human Resources Development Officer is in charge of managing and maintaining an organization's personnel. In addition, they are responsible for guiding how best to utilize their company's employees to not conflict with business goals or needs.
What Are Human Resources Development Officer Duties?
A Human Resources (or Personnel) Developments Officer accomplishes many tasks, including:
Designing training programs based on employee feedback; these may be one time workshops as well as ongoing sessions throughout specific periods/projects

Creating reports to aid in the decision-making process for management

Maintaining the company's employee database
A Human Resources Development Officer is highly flexible and versatile and must wear many hats. They may also need to take on additional responsibilities such as:
Recruiting new employees

Conducting exit interviews

Acting as a point of contact for employee benefits

Handling payroll

The job of a Human Resources Development Officer can be highly challenging, but it is also advantageous. It is a great way to utilize your skills and positively impact an organization. If you are interested in pursuing a career as a Human Resources Development Officer, there are many ways to get started. There are certificate and degree programs available in this field, or you may be able to find courses that will provide the training you need.
The Bureau of Labor Statistics reports that human resources managers can expect to see an increase in Job Opportunities of 10% over the next several years, considered average. A bachelor's degree will typically lead to more advanced options within the field, but it may also be possible to find entry-level positions with a certificate or associate's degree.
How To Become A Human Resources Development Officer?
If you're interested in helping people reach their full potential, a career in Human Resources Development may be right for you. The field is vast and complex, with many different topics for study, but one thing these professionals have in common is their dedication to helping people succeed. 
So what does it take to become a Human Resources Development Officer? First, you'll need to have a strong interest in people and their well-being. You should also stay organized and handle stress well, as the job can be demanding at times. A good sense of humor is also a plus; human resources Development professionals often need to deal with difficult situations and maintain a positive attitude.
And you have an opportunity to be a Human Resources Development Officer. You can join IIENSTITU's Human Resources Development course. To be an Human Resources Development Officer, you can get your certificate of achievement.
If you have the necessary qualities, a career in Human Resources Development may be an excellent choice for you. There are many different ways to enter the field, so do your research and find the path that's right for you. Then, with the proper training and experience, you can help make your workforce the best it can be!
Challenges Faced By An Human Resources Development Officer
One of the main challenges an HR Development Officer faces is creating positive change. This can be difficult, especially when you have limited resources. They are responsible for overseeing the training and development of employees, but how can they do this when they have limited resources?
They may find it challenging to implement new skills or even encourage workers to learn new things. This is especially true in some organizations, where the culture is so toxic that nobody wants to take on extra responsibility. It's almost as if they have a "not invented here" mentality.
To make an impact, the Human Resources Development Officer needs to identify where there is room for improvement and then plan the best way. Not everyone is willing to listen or learn new things, so how can you encourage them?
Many people have different skillsets, and one of the most critical tasks for an HR Development Officer is to identify where people are best suited. If you work in a large company, there will be overlap between departments - but it's up to the Human Resources Development Officer to identify these areas.
People want to feel valued, which is especially true when they work within a company. They want to think that their job is essential and be compensated fairly for it. By creating opportunities for people to learn new things, the Human Resources Development Officer can feel more valued.
They can do this by training employees in practical or relevant skills or even sending them on courses to learn new things. This will improve productivity and make the company more profitable in the long run. It's not easy, but it can!
What Is The Human Resources Development Officer Salary?
A Human Resources Development Officer can earn between $60,000 and $80,000 per year. Those in the top 10 percent of this profession might make more than double that amount. Bonuses given to human resource professionals vary from company to company but may add up to as much as 7 percent of their annual salaries.
The top-paying industries for Human Resources Professionals include information technology, financial investment; consulting services; state government; and scientific research and development services.
Location is also a factor in determining salaries for HR professionals. For example, those working in New York City, Los Angeles, or Washington, D.C., earn more than those employed in other parts of the country.
Many Human Resources Development Officers receive health insurance, paid vacation time, and 401k plans. Some companies also offer tuition reimbursement for those wanting to continue their education and training in the field.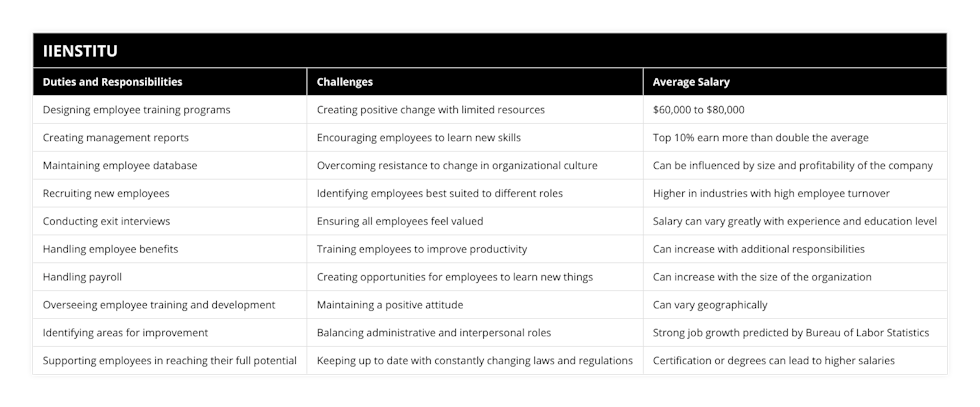 Bilal Şentürk
Blogger
He completed his undergraduate studies at Celal Bayar University, Anadolu University and Istanbul University, and a Master's degree with thesis on Human Resources Management at Yıldız Technical University and Business Management at Beykent University. He is currently writing a doctoral thesis on human resources and consulting businesses on human resources.
Related Posts
Our team of experts is passionate about providing accurate and helpful information, and we're always updating our blog with new articles and videos. So if you're looking for reliable advice and informative content, be sure to check out our blog today.