Blogging
What Are The Blogging Benefits?
27 December 2021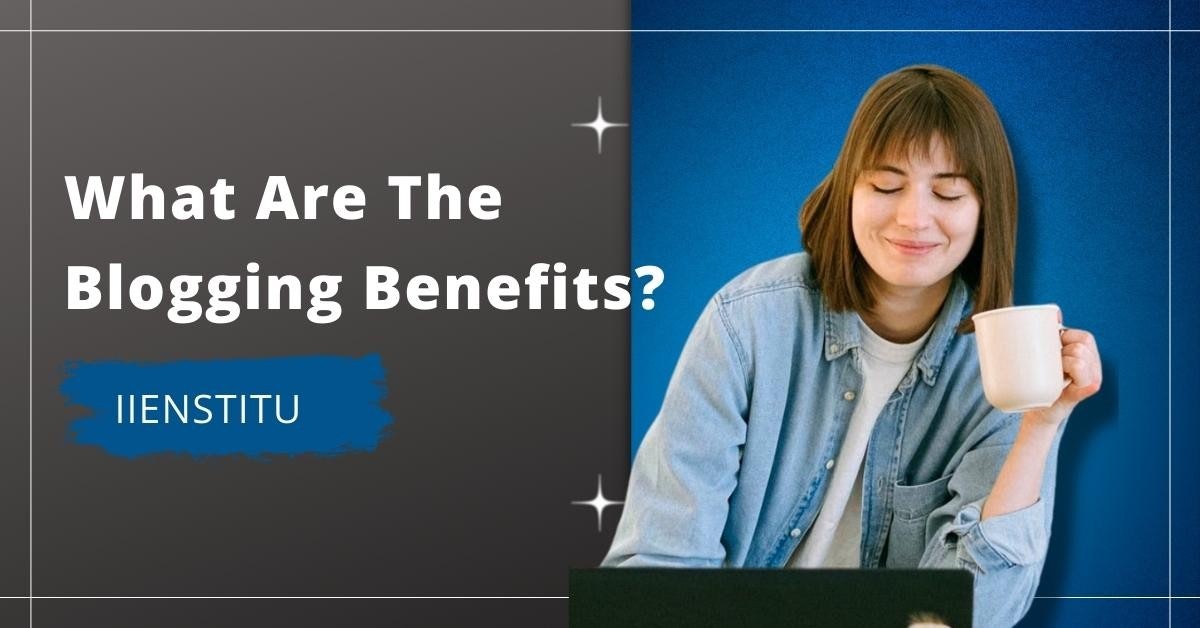 Blogging is a great way to share your thoughts and ideas with the world. Blogging can also use it to promote your business in various ways. 
If you want to learn more about blogging, you can join the blogging course. If blogging is your dream or earn money with blogging, you can enter and learn quickly. Here are some of the benefits of blogging:
1. Increased Exposure: When you blog, you expose your business to a larger audience. This can result in more website visitors, leads, and customers.
2. Improved Search Engine Rankings: By blogging regularly, you're providing your website with fresh content that search engines love. As a result, you may see an improvement in your rankings.
3. Greater Engagement: Blogging can help you connect with your audience on a deeper level. When you write about topics that interest your readers, they're likely to engage with your content and share it with others.
4. Increased Brand Awareness: A well-crafted blog can help promote your brand and distinguish it from the competition. By sharing valuable content, you can increase awareness and trust among potential customers.
5. Improved Reputation: Besides building trust with customers, blogging can help improve your company's online reputation. When you turn a critical eye upon your business and share what you've learned, people are more inclined to respect your opinions.
Blogging tips for beginners:
If you're just starting, blogging can seem like a daunting task. But with a little bit of guidance, you can be on your way to creating successful blog posts that engage your readers and help you grow your business. Here are some tips for beginners:
1. Choose a topic that you're passionate about.
When you're writing about something you care about, it shows in your posts. This will help keep you motivated to write consistently, and your readers will appreciate the passion you put into your work.
2. Find your voice.
Blogging is a great way to share your thoughts and ideas with the world, but it's important to find a way to write that is unique to you. Even if it takes a little while, don't give up on finding your voice. Once you perfect it, your readers will know exactly who you are and what they can expect from reading your posts.
3. Make sure your grammar and spelling are correct!
It's easy to let these mistakes go, but they can detract from the quality of your work. If you're not sure about something, there are plenty of online resources to help you out.
4. Write for your audience.
When writing a blog post, it's important to keep your readers in mind. What do they want to know? What topics are they interested in? Answer these questions, and you're on your way to creating content that they'll love.
5. Use images and videos.
Images and videos can help break up your posts and add interest. They also help to explain complicated ideas, making them more accessible to your readers. If you don't have any images or videos of your own, there are plenty of free resources online that you can use.
6. Be consistent.
If you want people to come back to your blog, you need to be consistent with your posting schedule. Nothing is more frustrating than visiting a blog only to find that the last post was published months ago. Try to post at least once every week (and even more often if you can manage it).
7. Be open and engaging.
A simple "hello" or "thanks for reading my blog" goes a long way toward making your readers feel welcome and appreciated. This is nice, but it also helps establish a relationship with them to lead to future readership.
8. Use social media to promote your blog posts.
Social media is a great way to share your content with a larger audience. Make sure you're using all of the platforms available to you to reach as many people as possible.
9. Pay attention to the details.
When you're blogging, it's easy to get caught up in the larger picture. But if you want your blog to be successful, it's important to pay attention to all of the smaller elements of your posts. For example, a good headshot, correct metadata, and a compelling tagline can all go a long way toward improving your blog post.
Blogging can be a lot of work, but it should also be enjoyable. So don't forget to take some time for yourself and enjoy the process!
Are you looking for more blogging tips? Check out our blog for inspiration and ideas, and don't be afraid to try new things. The best way to learn is to experiment and see what works best for you.
Blogging on WordPress
WordPress is a free and open-source content management system (CMS) based on PHP and MySQL. It is often used as a blog publishing platform but can be used for other types of websites. WordPress is considered the most popular CMS in use today.
Blogging is the process of creating and maintaining an online journal or diary. Blogging can be done with various software applications, but WordPress is one of the most popular platforms. A blog can be used to share thoughts and experiences or to promote a business or product.
If you're interested in starting a blog, WordPress is an excellent option because it's easy to use, and there are many themes and plugins available to give you the look and functionality you want.
Blogging is the process of creating and managing an online journal or diary. It can be done with various software applications, but WordPress is one of the most popular platforms. A blog can be used to share thoughts and experiences or to promote a business or product. You don't need any coding knowledge to use WordPress - it can be edited using either HTML or Adobe Dreamweaver CC.

Sezin Gök
Blogger
SHe is a graduate of Akdeniz University, Department of Business Administration. She graduated from the university with a faculty degree. It has contributed to its environment with its social responsibility project. She writes articles about business and its fields.
Related Posts
Our team of experts is passionate about providing accurate and helpful information, and we're always updating our blog with new articles and videos. So if you're looking for reliable advice and informative content, be sure to check out our blog today.