Digital Marketing
The Key to Creating an Effective Digital Marketing Strategy
04 January 2022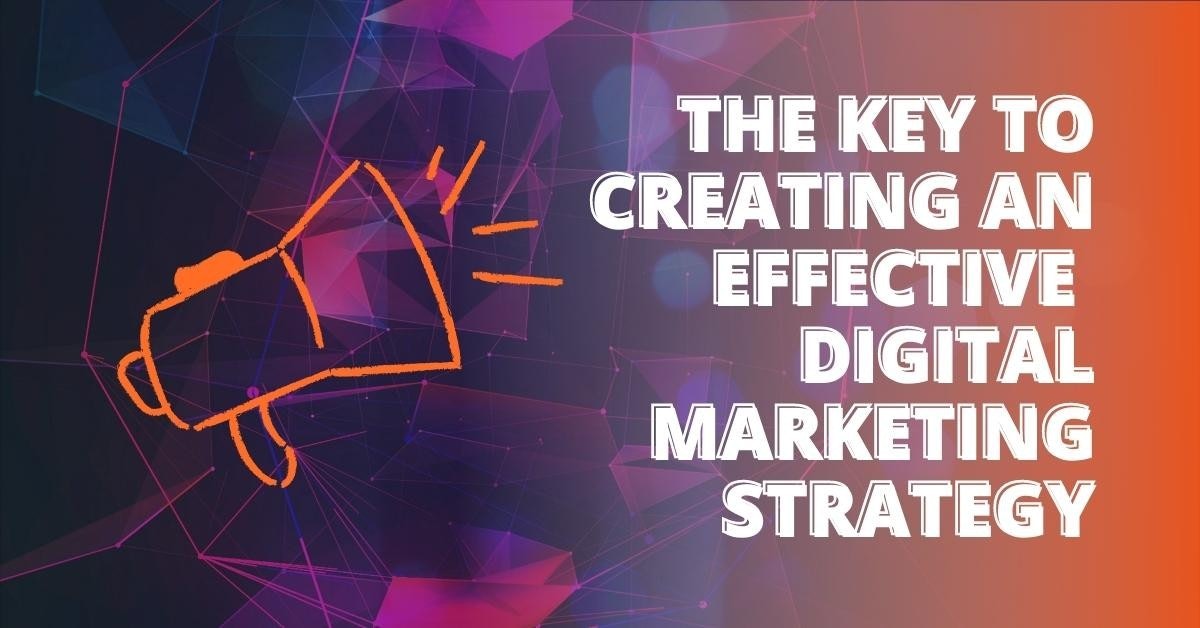 | Digital Marketing Strategy | Description | Benefits |
| --- | --- | --- |
| SEO Digital Marketing Strategy | A strategy built around search engine optimization to reach the target audience. | Increases online visibility and ease of finding your product or service. |
| Social Media Digital Marketing Strategy | Involves the use of social media platforms to create and share content. | Increases engagement levels, brand awareness and customer connection. |
| Content Digital Marketing Strategy | Focuses on creating and curating relevant and valuable content for digital channels. | Enhances traffic from search engines, brand awareness and reach on social media. |
| E-mail Digital Marketing Strategy | Consists of sending promotional emails to specifically targeted users. | Promotes direct connection with customers and potential for immediate response. |
| Paid Digital Marketing Strategy | Running paid ads on social networks or online advertising boards. | Quick reach to a large number of potential customers. |
| Blogging | Regular posting of informative content on a company blog. | Increases traffic to your website and strengthens company's identity. |
| Consistent Content Strategy | Creation of a clear and consistent content across all digital channels. | Maintains engagement levels and strengthens brand identity. |
| Local SEO | Optimizing your online presence to attract more business from relevant local searches. | Increases visibility among local customers and enhances local brand credibility. |
| PPC Advertising | A model of internet marketing in which advertisers pay a fee each time one of their ads is clicked. | Instant visibility, flexible budget control, measurable return on investment. |
| Social Media Ads | Running targeted advertisements on social media platforms. | Increased brand exposure, improved targeting and enhanced conversion rates. |
In digital marketing, a digital strategy refers to when a business decides how it will use digital marketing activities to reach its customers.  Many digital marketing strategies fail because they do not consider specific goals. To be successful in digital marketing, the digital strategy must answer three questions: who, what, and why? 
Related Course: Digital Marketing Course
Who defines the digital is very important for success in digital marketing. The decision-making process should include various levels of executives instead of just one person at the top who can lead to disjointed digital efforts within an organization.
As stated by Mark McGuinness, senior consultant at Practicology Digital Marketing Strategists & Consultants: "Digital strategies that don't work usually come down to digital having its own agenda, digital leaders that are driven by digital tactics rather than digital strategy. It's no longer about digital marketing. It's not even digital. It's digital everything. That means the digital strategy is owned by everyone in the organization because organizations be an enabler to deliver better customer experiences."
What can mean different things at different companies or for diverse strategies? For example, it could refer to specific digital channels used, specific content types preferred by audiences, etc. 
Finally, Why do you want to go digital? Many organizations have failed because their why was unclear or just incorrect motivation - instead of looking at what would provide a better experience or solve a customer problem, they just jumped on board without much thought.
Here are five digital marketing strategies that have been proven to work.
1) SEO digital marketing strategy
A digital marketing strategy built around search engine optimization will help businesses reach their target audience when searching the Internet for information about a product or service being offered by your company.
2) Social media digital marketing strategy
Most social platforms are free to use but require time and some effort. It is not all about posting content randomly. It is more about creating great content which has value for your target users/audience. Providing regular updates with relevant posts at the right time of day can be pretty effective in increasing engagement levels on social media accounts. When trying this digital marketing strategy, it helps if you know who your target audience is and where they hang out.
3) Content digital marketing strategy
This digital marketing strategy focuses on creating and curating relevant and valuable content for your digital channels (blog posts, videos, infographics, etc.) Which can help you gain traffic from search engines. It also helps build brand awareness by reaching a larger audience on social media.
4) E-mail digital marketing strategy
This type of digital strategy includes email marketing, which sends emails to specifically targeted users with promotional offers or information about new products. 
5) Paid digital marketing strategy
Digital marketers who use paid digital strategies often run ads on social networks like Facebook or Twitter or other online advertising boards that allow businesses to pay to place ads and offers. Paid digital strategy can range from $100 a month to $1,000,000 or more, but all digital marketers who use them swear by the results they get, so it always helps to give it a try!
These digital marketing strategies have helped digital marketers find success in their efforts. You should keep these tips in mind as you create your own digital strategy.
Do You Have A Digital Marketing Strategy In Place For Your Company? 
If you have a business, digital marketing should be at the core of your strategy.  Here are some digital marketing tips to help you get started.
1. You Should Have A Blog For Your Company
Blogging is probably one of the most effective digital marketing strategies for small businesses. It helps create an identity for your company, develop relationships with customers, and provide valuable information that makes visitors want to keep coming back for more.  All this adds to getting traffic to your website, allowing customers interested in what you do to learn more about what you offer.
2. Be Consistent With Your Content Strategy
Your digital marketing plan definitely needs social media as part of its content, but don't forget blogging or email marketing.  Your digital marketing plan requires a clear strategy behind it, and content is a key part of that digital marketing strategy.
3. Make The Most Of Your Local Opportunities
The digital world can connect your company to people all around the world.  However, you also need to acknowledge the digital opportunities available in your local area.  Use local SEO (search engine optimization) based in London.  This enables more customers searching for businesses like yours to find your website when they look online.
4. Advertise Online With PPC And Social Media
Paying for ads via pay-per-click search engines or social media sites is another great way to get traffic to your digital marketing plan.  However, be prepared to spend money on digital advertising - it can be expensive!  Start small, and then re-evaluate when you see how it's working for you.
5. Get An App For Your Business
An app is an excellent digital marketing strategy that allows potential customers to access your products or services 24/7, even when they are on the go.  Key features should include providing online bookings, digital brochures with images and videos of what you do, and even payment processing capabilities via in-app purchases or subscriptions if necessary (Uber is an excellent example of this).
There are many digital marketing strategies, but hopefully, these tips will help you plan yours. However, digital marketing is constantly changing, so you may also need to consider digital marketing training courses that allow your digital marketers to stay up-to-date with the latest digital changes. Or, hire an experienced digital marketer (like this one) who can keep your digital strategy on track.
What Should A Digital Marketing Strategy Include?
We do not just talk business alone when we speak about digital marketing. We actually combine different aspects such as digital trends and technology. This is why digital marketing has become a growing field in this generation because it combines so many areas together.
Digital Marketing Strategy Key Points
In digital marketing, strategy truly makes the difference, especially if you want to achieve good results from your digital activities. If you are planning on starting or revamping your digital marketing strategy, here are some of the critical points that you should remember:
Know your goals first before anything else. What are your main goals? What do you want to accomplish with your digital efforts? It's essential to have clear goals for everything you are doing, including digital activities.

Know your target market. When you know who you are talking to, it becomes easier for you to develop digital marketing campaigns that will appeal to them and encourage them to take action.

Be patient. Remember that digital marketing is not a one-time thing. It takes consistent effort and dedication to notice the fruits of digital marketing efforts. Therefore, you must be patient and persistent in whatever digital activities you do. Take note, however, that digital marketing has become a "set and forget" kind of activity; we still need to monitor what we're doing, but we don't really have to put too much effort anymore because everything runs by itself now – social media tools such as Hootsuite allow us to schedule posts in advance, digital devices such as SEMRush will enable us to monitor keywords and do competitor analysis, digital tools such as KWFinder are allowed us to find the best keywords for our digital campaign.
How Does A Company Know If Their Digital Marketing Is Effective?
With digital marketing, digital strategy is needed for online presence. Digital marketing is the process of using digital channels to promote your product or service. If you want to know if it's effective, several things need to be done.
Keyword research must first start with companies that want to optimize their digital marketing strategies. Keywords will help determine what people are actually looking for so that appropriate digital ads can be served along with these ads links back to website pages specific for those keywords, which means more traffic will come in and helps search engines understand what the page is about leading them to rank the page higher on SERPs (search engine results pages). As digital strategists, we also have to make sure that our digital campaigns are not just present but consistent and visible on digital channels and digital platforms. This is where digital analytics comes in, telling if digital marketing strategies are practical and telling if digital ads served. Digital campaigns we had worked hard for were adequately executed.
For digital marketers, it's more of an art than science since there's no measurable metric that can be used 100% of the time to determine if what we did is effective or not. We have to figure out which metrics can be helpful, such as the number of visits, the amount of time the visitor stayed on our site, the bounce rate of our website pages, and conversion rates, among others, to improve those numbers with future digital assets marketing efforts.
When a company knows all this information, it will know its digital marketing strategy. Also, you can join the Digital Marketing Course for free. So join IIENSTITU and begin to learn today.

digital marketing course
digital marketing strategy

Monica Bourbon
Blogger
She describes himself as someone who loves to write about digital marketing, social media and public relations. His personal development special interest lies in self-improvement through reading books on the subject of human behavior; she also has an eye for how these topics apply outside just business or career settings too!
Related Posts
Our team of experts is passionate about providing accurate and helpful information, and we're always updating our blog with new articles and videos. So if you're looking for reliable advice and informative content, be sure to check out our blog today.