Coaching
The Importance Of Working with A Coach
27 December 2021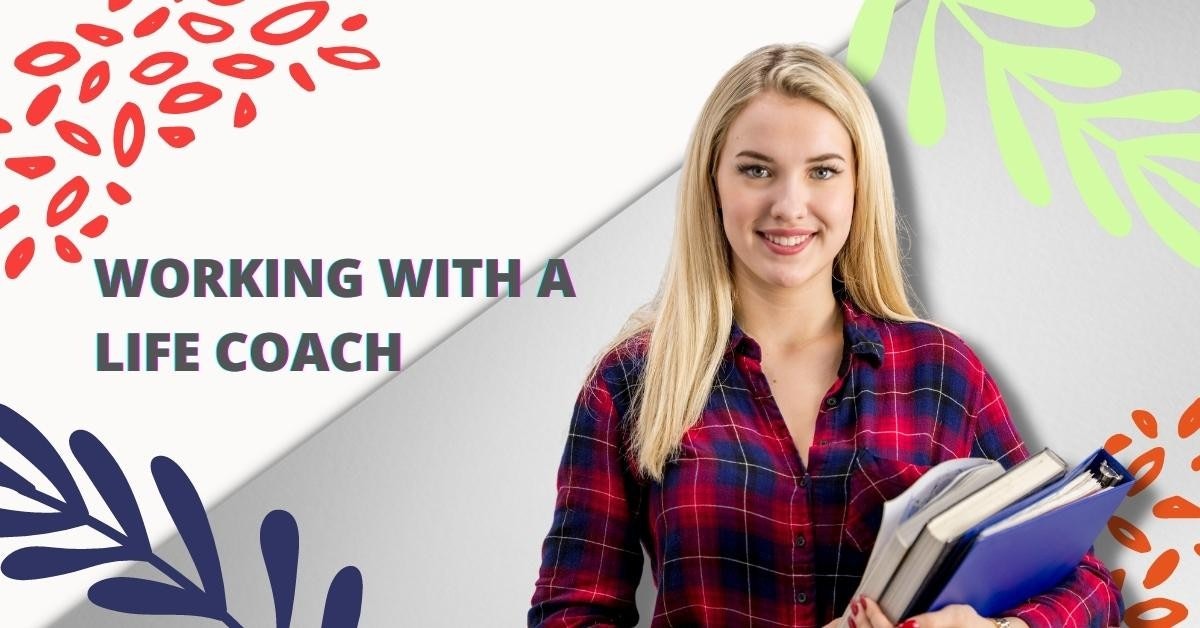 | Advantages of Coaching | Who Can Benefit | Questions to Ask Potential Coaches |
| --- | --- | --- |
| Helps to achieve goals | Individuals aiming to lose weight | How long have you been in my field? |
| Offers fresh perspectives | People struggling with mental health/addiction | What are your specialties? |
| Reduces stress and anxiety | Entrepreneurs and business owners | What are your fees? |
| Increases self-awareness | Anyone who seeks betterment | Do you have any references I can contact? |
| Provides space for discussing ambitions | Individuals needing a plan of action | Can I have a trial run? |
| Helps identify personal strengths and weaknesses | People who want to gain control of their lives | How long will it take to achieve my goals? |
| Helps manage difficult situations independently | Those struggling to find their way | What is your background? |
| Connects people with helpful resources | People lacking clarity, hope or direction | Do I need to invest upfront for a longer-term contract? |
| Helps develop actionable plans | Individuals seeking guidance and support | What is your coaching style and approach? |
| Offers feedback and encouragement | People struggling to make decisions | How do you handle feedback and progress tracking? |
There are many times when people need help getting through difficult situations. This is especially true if they lack confidence or have difficulty making decisions. In these cases, it can be helpful to have a coach to help guide them through their challenges.
Coaches can provide guidance and support in many ways. For example, they can help people develop a plan of action, encourage, and offer feedback. Coaches can also connect people with the resources to achieve their goals.
Ultimately, coaches help people learn how to manage difficult situations independently. This can be an invaluable resource for people struggling to find their way. With the help of a coach, people can regain their confidence and start to move forward in their lives.
Who Can Benefit From A Coach?
One of the most common questions we get asked is, "Who can benefit from a coach?" We answer a simple question differently based on each person and situation. Coaches help people struggling to find clarity, hope, and direction. They help individuals who want to better themselves or their circumstances by helping create actionable plans to do so. Anyone can benefit from coaching, but here are some specific groups of people who typically see the most value in working with a coach:
1. Individuals who want to lose weight or get in shape
2. People who are struggling with addiction or mental health issues
3. Entrepreneurs and business owners
The Benefits Of Learning Coaching
First and foremost, it can help you achieve your goals. Coaching provides you with a space to discuss your ambitions and work through any barriers that might be preventing you from achieving them. It also helps you develop a plan of action to achieve these goals and stay motivated when the going gets tough.
Coaching also provides you with an opportunity to go beyond your perspective into that of another person. A good coach will ask questions that help you explore different possibilities for resolving any problems or issues you're facing. Through this process, it's possible to gain new perspectives on your problems. This means that you may be able to develop and use skills that you wouldn't have thought yourself capable of before.
Coaching can also help you identify your strengths and things you might not find so easy. This empowers you to develop a more realistic perspective on things and helps reduce stress and anxiety as it becomes clear that you have more control over your life and career. Finally, coaching can help to increase your self-awareness as you learn more about yourself and the motivations behind your actions.
So, if you're looking for a way to achieve your goals, develop new skills and perspectives, or just become more aware of yourself and what drives you, coaching could be the perfect solution. You can learn life coaching and systemic coaching with IIENSTITU. And improve your skills.
Questions To Ask Your Potential Coaches Before Hiring Them 
A coach can be an excellent investment for any business, but it's essential to know that not all coaches are created equal. So here are some questions you should ask before hiring the first one:
1. How long have you been in my field?
A seasoned professional will share lots of valuable insight with you because they've seen what works and what doesn't. On the other hand, a coach who isn't as experienced might be able to coach you through some bumps, but they won't have the deep knowledge that someone with years in your industry has.
2. What are your specialties?
Every expert specializes in something different. For example, if you're looking for help with finance, hiring an expert whose background is in marketing probably isn't the best decision. Make sure to ask your potential coach about their areas of expertise so you can be sure they can help you with what you need.
3. What are your fees?
Most coaches work on a per-session basis, but some might require an upfront investment for a longer-term contract. Figure out your budget and choose a coach who fits into that.
4. Do you have any references I can contact?
Before hiring a coach, it's always good to talk with someone they've worked with before. Usually, clients are more than happy to offer feedback on their experience. If you have several coaches to choose from, this question helps you narrow the list down.
5. Can I have a trial run before signing on for one-on-one coaching?
One of the great things about having a coach is getting personalized guidance with relatively little time commitment. However, it's essential to be sure that your personalities mesh well enough for you to get the most out of that time. So hire a coach for a trial run first to see how you feel about their style and approach before committing to one-on-one sessions.
6. How long will it take to achieve my goals?
Every client has specific, actionable items they want to accomplish through coaching. Asking this question helps you determine how many sessions you'll need to meet your goals and whether or not the coach you're considering can help you achieve them.
7. How often will we meet?
Some coaches prefer to work with clients weekly, while others might check in every week. Ask your potential coach how often they think would be best for you and if they have any preferences.
8. What format will our sessions take?
Some coaches prefer to work one-on-one with clients, while others might use a group setting. If you're not comfortable with one format, ask your potential coach if they offer the other.
9. What is your cancellation policy?
Coaching is a time commitment, so it's important to know what will happen if you need to cancel or reschedule a session. Ask your potential coach about their policy and whether or not they have any restrictions.
10. What is the average length of a coaching engagement?
The length of a coaching engagement varies depending on the client's needs and goals, but most coaches will work with clients for 3-6 months. Ask your potential coach how long they think would be best for you.
11. What is your refund policy?
Coaching is an investment, but sometimes things come up that prevent you from working with your coach. Ask them about their refund policy and how much of the fee they would be willing to refund in case of termination.
12. What are your interests?
You're looking for a coach that's passionate about the topic they're helping you with, but it's also nice to know if they have any outside interests that make them more well-rounded. For example, a coach who plays volleyball on the weekends might be better equipped to help someone improve their jump serve than one solely interested in corporate goal coaching.
13. How long do I have to wait for my first session?
Some coaches offer same-day services, while others might require you to book a few weeks out. Ask your potential coach what the standard waiting time is for their coaching program so you can plan accordingly.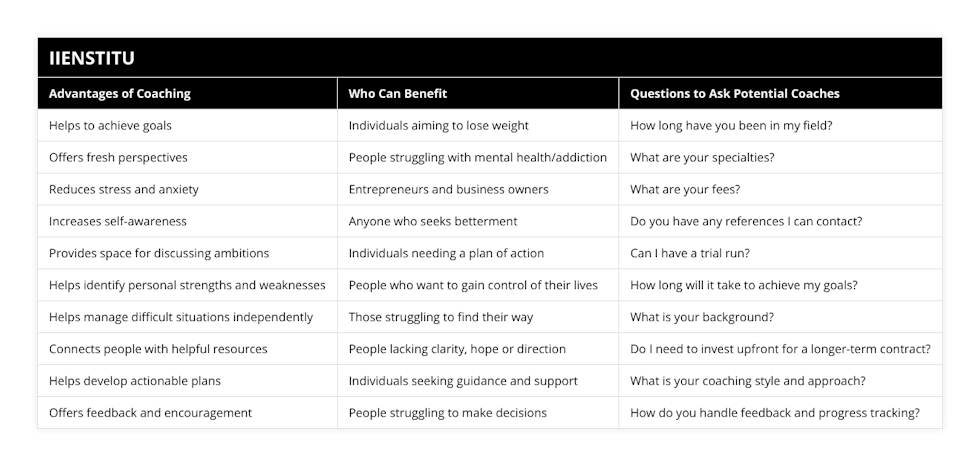 life coaching
life coaching course
life
coaching

Monica Bourbon
Blogger
She describes himself as someone who loves to write about digital marketing, social media and public relations. His personal development special interest lies in self-improvement through reading books on the subject of human behavior; she also has an eye for how these topics apply outside just business or career settings too!
Related Posts
Our team of experts is passionate about providing accurate and helpful information, and we're always updating our blog with new articles and videos. So if you're looking for reliable advice and informative content, be sure to check out our blog today.