Blogger
How To Write A Good Fashion Blog?
28 December 2021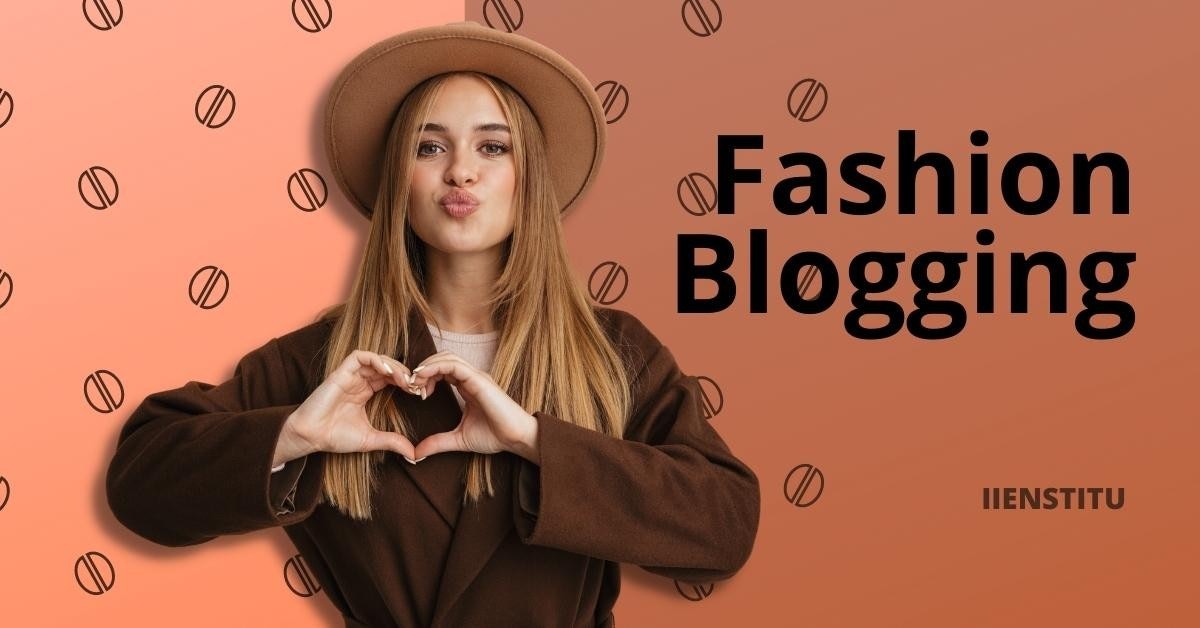 Fashion blogging is a captivating, creative way to document your style and share it with the world. Fashion bloggers often create their blog posts about clothes they wear or items from brands like Nike, H&M & Forever 21 so followers can learn more insights into how certain styles look on them than ever before!
Fashion blogging is a way to have your voice heard through written articles, photos, and videos. Through social media outlets like Twitter, Facebook & Instagram, you can reach out to millions of people who enjoy sharing similar interests with you! Today, you can find many different types of fashion blogging platforms today: interview-style blogs, photo diaries (photo essays), outfit posts, lookbooks, personal style blogs, product reviews, and more.
The benefits of starting a fashion blog are endless! Not only do you get to share your sense of style with the world, but you can also gain new followers, make new friends, collaborate with other bloggers, improve your writing skills, learn about photography & video, and so much more!
How To Start Fashion Blogging?
Choose a platform. Today, there are many different types of fashion blogging platforms: interview-style blogs, photo diaries (photo essays), outfit posts, lookbooks, personal style blogs, product reviews, and more. Choose the platform that best suits your interests and style.

Start writing! Once you've chosen a platform, start writing about your style, what you're wearing, where you're shopping, what trends you're into, and more. Be creative and have fun with it!

Use social media to your advantage. To grow as a fashion blogger, it's important to have a solid social media presence. Connect with other bloggers on Twitter, Facebook & Instagram and interact with those who leave comments on your blog posts!

Join a community or network of people who share similar interests as you. For example, the Small Bloggers Network is an excellent resource for fashion bloggers who want to connect with others, collaborate and learn from one another.

Attend blogging events and workshops. Some many blogging events and seminars take place all over the world. Attending these events is a great way to learn more about fashion blogging, meet new people, and get inspired!
So, what are you waiting for? Start a fashion blog today and share your style with the world!
Why Should I Start A Blog?
We're glad you asked! There are so many reasons, but here are just a few. But first, we want to remind you that you can join IIENSTITU for the blogging course, which is for free. So you can join and learn more about blogging and get blogging tips about fashion blogging.
Blogs are an excellent way to explore your creativity. You can explore any topic that interests you or find inspiration from the news around you. Whether it's painting color arrangements for your home, starting a new business, or blogging about international issues, there is no limit to what you can create.
They can also help build a community around shared thoughts and experiences. For example, if you've recently gone through a life change, started a new job, or moved to a new city, your blog could be the perfect way to connect with others who are going through something similar. You could also start a blog as a space to share your thoughts and form a community around topical issues.
Starting a blog is also an excellent way to document your life! You can track milestones or record memories you want to remember. We see our blogs as pieces of art that we're constantly adding to and revising, like a self-curated diary.
Tips For Good Content and Engagement
No matter your business or a personal brand, it's essential to have exciting and engaging content on your social media platforms. This will help build relationships with followers and create a community around your brand. Here are some tips for creating good content:
1 - Be topical and timely.
Make sure your posts are relevant to what's happening in the world. For example, if there's a significant news event, try to tie your content into that. Or, if there's a trending topic on social media, use that as a jumping-off point for your posts.
2 - Be creative and think outside the box.
Don't just post the same old thing day after day. Instead, try to be creative and develop new and exciting ideas. This will help to keep people engaged and coming back for more.
3 - Write in a style that's relatable and friendly.
Make sure your posts are easy to read and don't sound like they're coming from a corporate brochure. Try to write in a casual or conversational style.
4 - Include images and videos!
One of the key things that get people interested in social media is photos and videos. Infographics are also very engaging, so try including one of those every once in a while. People will then share these posts with their friends, which will help to expand your reach even further.
5 - Keep it short and sweet.
People on social media are busy, and they don't have time to read long posts. So try to keep your posts short and to the point. If you can get your message across in a couple of sentences, that's perfect.
6 - Use hashtags to gain extra reach
7 - Keep it accurate. Show some personality! People buy from people, not organizations or companies. Logos are great for representing a brand but don't be afraid to show the human side of your brand every once in a while as well.
By following these tips, you can create exciting and engaging content, which will help build relationships with followers and create a community around your brand. Happy posting!

Monica Bourbon
Blogger
She describes himself as someone who loves to write about digital marketing, social media and public relations. His personal development special interest lies in self-improvement through reading books on the subject of human behavior; she also has an eye for how these topics apply outside just business or career settings too!
Related Posts
Our team of experts is passionate about providing accurate and helpful information, and we're always updating our blog with new articles and videos. So if you're looking for reliable advice and informative content, be sure to check out our blog today.