SEO
How To Optimize Your Blog Posts For SEO?
29 December 2021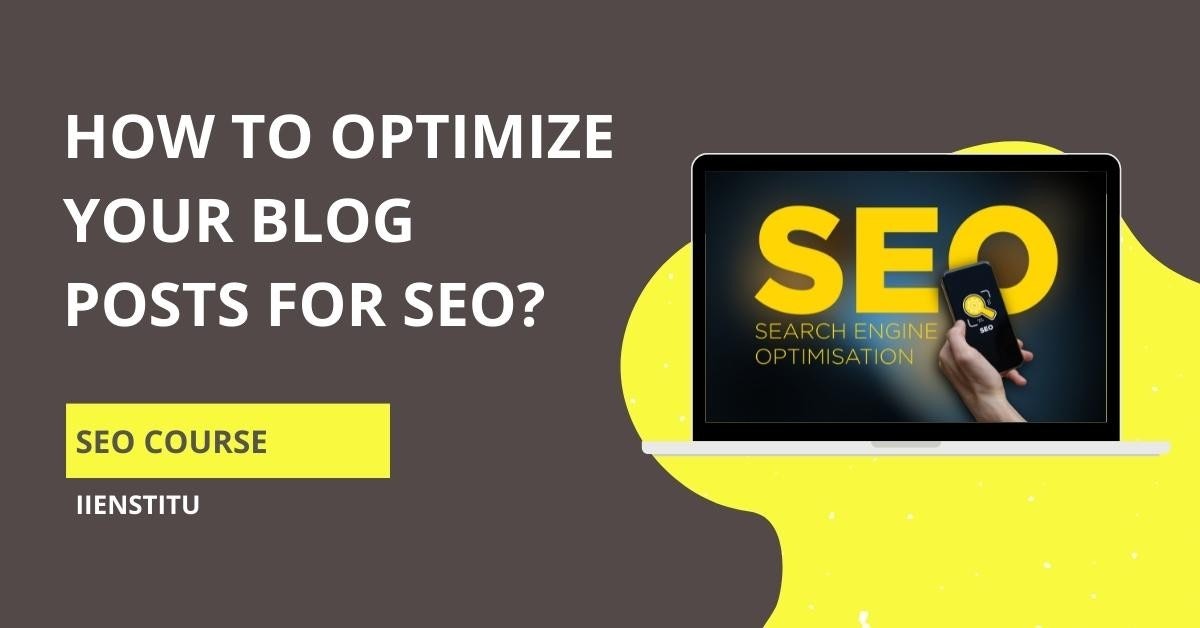 | SEO Technique | Application | Potential Impact |
| --- | --- | --- |
| Use of title tag and meta description | These should be included in every post and should contain relevant keywords. | Improves visibility and relevance in search engine rankings. |
| Keyword Optimization | Include keywords in title tag, image names, and alt text in a natural way. Avoid keyword stuffing. | Increases blog's relevance to targeted searches, thus improving ranking. |
| Creation of unique pages | Instead of having a single page with multiple posts, create unique page for each post. This is particularly helpful when you have posts on different topics. | Helps to rank various pages relevant to multiple topics, enhancing visibility and traffic. |
| Proper Internal Linking Structure | Ensure internal links are built properly and that categories and tags are organized for easy navigation. | Improves user experience, keeps visitors engaged and helps search engines index your blog. |
| Frequent Updates | Consistently publish fresh content every week. | Attracts search engines to crawl your blog more often, enhancing visibility and traffic. |
| Blog Submissions | Submit your blog to sites like Blog Rankings or Listorious. | Helps to increase visibility amongst a large audience and drives traffic. |
| Quality Content | Create high-quality, unique, and targeted content. | Attracts and retains readership, encouraging return visits and sharing of your content, thus increasing visibility and traffic. |
| Long-Tail Keywords | Long-tail keywords are very specific to your blog post content. Use them in your SEO practices. | Directs highly-targeted traffic to your blog due to the specificity of the search phrases. |
| Keyword Consistency | Use your keywords consistently in your blog posts. | Helps users and search engines to easily understand what the blog post is about, improving visibility and traffic. |
| Head Terms | These are one-word keywords that broadly relate to your blog post content. | These keywords attract a wider audience, but they may be more competitive to rank for. |
Search engine optimization (SEO) is the process of affecting the visibility of a website or a web page in a search engine's unpaid results—often referred to as "natural," "organic," or "earned" results. In general, the earlier (or higher ranked on the search results page) and more frequently a site appears in the search results list, the more visitors it will receive from the search engine's users.
SEO may target different searches, including image searches, local searches, video searches, academic searches, news searches, and industry-specific vertical markets. In addition, SEO differs from local optimization. The latter is focused on optimizing a business' online presence so that its web pages will be displayed by search engines when a user enters a local search for its products or services. The former, instead, is more focused on organic, long-term results.
Keywords researched and selected for SEO consideration should be evaluated against each of these variables. Where necessary and possible, elements should be altered to present a strong case that the given keywords represent an opportunity for that specific business.
Content is king, and better content means higher rankings, which ultimately means more traffic to your site. That's why search engine optimization is all about generating and publishing awesome content that people want to read and share with others—like you! SEO helps take it one step further by optimizing each web page or post title, meta description, content, and headlines to improve visibility in search engines.
Blogging is a great way to generate traffic because most blogs are updated daily with fresh new content. Each time you post something on your blog, you create unique, indexed content that search engines can freely crawl without needing prior permission from the webmaster. A few of the most critical factors for achieving high rankings in the search engines are:
Optimizing Your Blog For SEO
When optimizing your blog for search, there are several tips you can use to help increase your blog's visibility. Begin by making sure that every post has its title tag and meta description. Next, use short keywords or phrases since some crawlers may truncate long titles, and make sure to use keywords naturally.
Take the time to write unique, high-quality posts and provide the information your readers want for future reference. You should also help search engines understand what your posts are about by including a keyword or two in your title tag, image names, and alt text whenever possible. Finally, to give each post an extra boost in the rankings, you can create a unique page for each post, which is the practice some people choose to use on their sites.
This makes more sense when you have several posts about more than one topic and give more weight to that particular post. For example, instead of having one home page with multiple positions that all hold the same value, you might create a separate page or category for each post. That will allow you to rank various pages relevant to the same topic rather than diluting your rankings by having several posts with similar keywords on one page.
Since you want all your content to be easy to find, it's a good idea to invest some time into organizing things like categories and tags so visitors can easily navigate through your posts. It also makes it easier for crawlers to index specific topics on your site. Ensure that any links are built properly by reviewing your internal linking structure.
Last but not least, it's essential to update your blog frequently so search engines can crawl new content more often. Consistently publishing several fresh, recent posts every week can exponentially increase your blog's visibility. Suppose you want to take it one step further. In that case, you can submit your blog for consideration on sites like Blog Rankings or Listorious that provide lists of top blogs by category and subcategory.
The most important thing to remember is that if you want traffic from the search engines, make sure to take the time and build your blog up from the ground floor with quality content targeted at a specific audience. That way, when people find your site, they'll keep coming back for more!
The Importance of Keywords in Blog Posts
Keywords are words or phrases that describe a blog post. In the past, they were primarily used to direct search engines towards specific blog posts. However, with the advent of social bookmarking websites such as Digg and StumbleUpon, keywords have also become an increasingly important factor in driving traffic to your blog; people tend to search for keywords directly on these websites. Knowing this should encourage you to use keywords in your blog posts consistently.
While there are many different types of keywords, webmasters usually come up with two major categories: long-tail and head terms. Long-tailed keywords consist of more than one word, while head terms usually only comprise one word. So, for example, "keyword research" is a long-tail term, while "keyword" is considered the head term.
SEO is a powerful way to direct search engine traffic towards your website. One of the main reasons people start their blogs is to have better "hits" on Google or better page rankings, which means more visitors to their websites.
Getting your blog ranked high on the search engines is a complex task, however; you need to make sure that your blog posts contain valuable information and are written well—but having valuable content isn't enough because there are thousands of other blogs out there with pretty much the same topic as yours. For this reason, you need to learn how to get the most out of keywords. For that, you can join IIENSTITU's SEO course for free.
An example of a long-tail keyword would be: "red shoes for women under $100."
This is more specific than simply using the term "shoe," Therefore, it will help you rank higher on Google. Many people use long-tailed keywords because they have more search volume, and you should too—the results will speak for themselves!
Steps For Improving Your Blog Post's Rank On Google SERP
Use specific keywords to rank your blog post higher on Google search results pages. For example, if you're writing an article about the benefits of raising cats as pets, then include phrases like "raise" or similar words for people browsing through different sites with similar topics that will find yours more relevant than others.
The following steps are designed specifically so that every word counts: 
1) Choose two-three high-level marketing terms (elevate critical thoughts). 
2) Write generic overview sentences around each concept
3) Incorporate the keywords into the second paragraph. 
4) Go back through your article, replacing several words with synonyms.
How Do You Know If Your Content Is Good Enough For Seo Purposes?
If you are looking for a quick way to know if your content is good enough, the answer may not be as straightforward. To get an accurate idea of how well-written and informative each piece of information on Google's SERPs needs to be to achieve top rankings with their search engine optimization (SEO) techniques; they conduct several different tests that measure specific aspects such as relevant keywords or keyword density within sentences/paragraphs etc., but there isn't always time available when doing this process manually - which means us humans need some help!
There are two main rules when it comes to writing content for Google which you should be aware of: 
Write the information you would want to come across if you were searching.

Make sure it is relevant and valuable, so the person reading the article doesn't bounce off it straight away.

Include a lot of examples. This may help explain things better for people who don't fully understand the subject matter but also helps Google determine what your article is about and how useful it is to searchers etc.

Keywords are essential! Make sure you include your keyword in the title, URL, H1 tag and make it look natural in the content - don't stuff it in at every opportunity, or it will have no value to Google.

Make sure all content is high quality.No matter how great your article is. If you have misspelled words or bad grammar, it will reflect poorly on Google. On the other hand, people expect good writing when looking for information, so make sure yours doesn't let them down!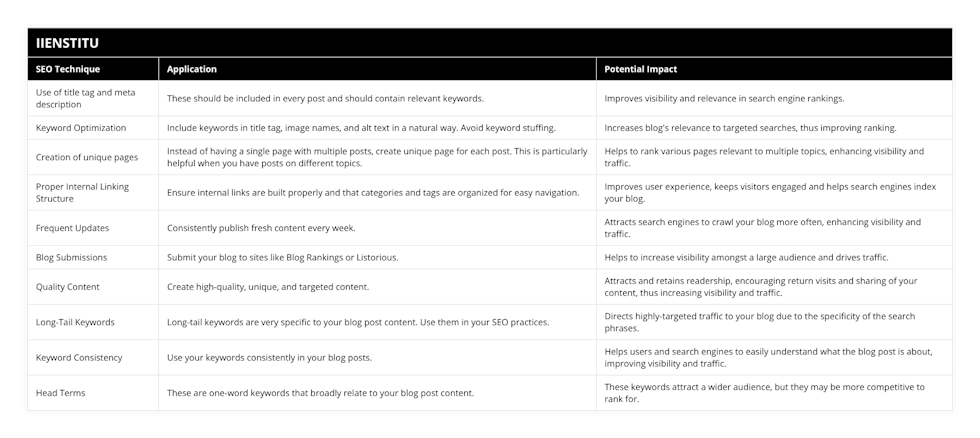 Monica Bourbon
Blogger
She describes himself as someone who loves to write about digital marketing, social media and public relations. His personal development special interest lies in self-improvement through reading books on the subject of human behavior; she also has an eye for how these topics apply outside just business or career settings too!
Related Posts
Our team of experts is passionate about providing accurate and helpful information, and we're always updating our blog with new articles and videos. So if you're looking for reliable advice and informative content, be sure to check out our blog today.