Personal Development
Have You Ever Wanted To Make Money From Home?
26 November 2021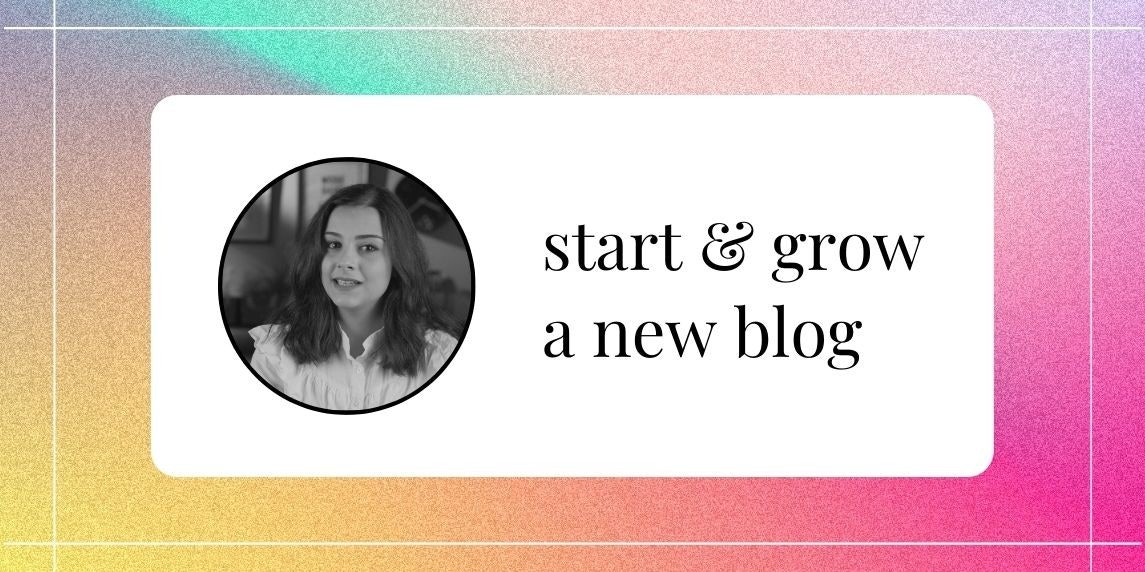 | Step | Action | Tip |
| --- | --- | --- |
| 1: Choosing a topic | Select a topic that has high demand and interests you | Consider the type of readers and use Google trends and Adwords Keyword Tool for research |
| 2: Researching the topic | Investigate the appeal of your topic and its keyword popularity | Use search engine tools for keyword metric evaluations and Google Analytics for blog performance tracking |
| 3: Staying on top of trends | Write about new and upcoming topics in your domain | Fresh content attracts more readers |
| 4: Writing content | Create quality content that draws in and maintains readers | Ensure the content is engaging and shareable |
| 5: Promoting your blog | Advertise and share your blog posts through various media | Consider using Google Adsense and social media platforms for promotion |
| 6: Monetizing your blog | Generate income through advertising, affiliate marketing or selling products on your blog | Explore different advertising platforms and affiliate marketing opportunities |
| 7: Selecting a blogging platform | Sign up for a free account on WordPress or similar sites | WordPress offers a variety of plugins and templates to improve your blogging experience |
| 8: Building relationships | Connect with other bloggers to enhance your blog's reach | Comment on similar blogs to build relationships and potentially share content |
| 9: Identifying your inspiration | Identify your interests and inspirational figures to generate blog topic ideas | Write about subjects that personally intrigue and motivate you |
| 10: Sharing your blog | Let friends, family, and other bloggers know about your blog | Sharing your blog increases its visibility and helps attract more readers |
If you are looking for a way how to make money online, look no further than blogging. It's easy, fun and free! With this article I will show you how it works!
Blogging has become very popular over the past couple of years. It is easy to understand why, with blogs you can make money online,  advertise your services or even start an e-commerce site.
How do I make money blogging?
You make money by advertising on your blog, affiliate marketing or selling products on your blog. Do you have a special skill that others would be willing to pay for? Then offer it as a service on your blog!
What am I going to need?
To start making money from home there are just three things that you will need: 1. A website 2. Content 3. Readers So without further ado let's get started! Step 1: Choose a topic with lots of demand   When choosing what you want to write about consider the kind of people who might read your blog. Are you writing for stay at home moms? Then write about topics that will appeal to them like motherhood, cooking, cleaning or family issues. You can also choose to target people who are interested in different hobbies like reading books ("How to make homemade dish washing liquid"), sewing (a tutorial on how to use patterns) or sports ("5 tips for running faster"). If you know someone who is great with computers then offer your services as a guide on what new technology they should buy and how it works. Step 2: Research the topic   When choosing what you want to write about it's important that you do some research into what would be appealing to your readers. Google trends shows you how popular a chosen keyword has been over time. Google Adwords Keyword Tool is a good way to find how many people search for that keyword every month. The more traffic you see for a particular keyword, the better. You can use Google Analytics to keep track of how your blog is doing and where the readers are coming from. Step 3: Stay on top of new trends If you choose a topic like "parenting" try to write about new and upcoming topics like using cloth diapers instead of disposable ones or raising children by attachment parenting instead of strict routines. Blogs with fresh content will attract more readers than blogs who haven't been updated in years!
Now your blog is up and running, what do I do?
You need two things to get started blogging:
1. Content
2. Readers
Now I will show you how to get them both!
Write content In order to get readers, you need something for them to read. This is the hardest part of blogging but also the most rewarding. Your blog isn't going to get off the ground unless it has quality content that readers want to read and share with their friends or through social media websites like Facebook and Twitter. Step 2: Promote your blog After writing good content, don't forget about getting people interested in reading it! The easiest way is by trying out different types of advertising on your site. You can use Google Adsense which places ads inside or around website pages according to what they think a reader might be interested in clicking on based on traffic. It's completely free and doesn't get in your way of writing. You can also spread the word through social media like Facebook, Twitter or Google Plus. These websites make it easy to share blog posts with just a click of the mouse! Also by "liking" similar blogs and commenting on them you will be able to build relationships with other bloggers who might want to read your content.
I am having trouble choosing a topic for my blog! What should I do?
If you are struggling to choose what you want to write about for your blog, ask yourself these questions: 1. How do I feel when I am bored? 2. What interests me? 3. Who inspires me? 4. Whats something that would benefit others if I wrote about it?
Answering these questions will help you choose a blog topic that is interesting to you and others! If you are still having trouble, try googling "top teenage blogs" or "the most popular blogs of 2009" the more clicks your blog gets on these websites the better!
I am ready to start blogging now! What do I do next?
Starting a blog is simple:
Sign up for a free account on WordPress

Install their plugin

Pick out some templates

Start writing content

Share your new blog with friends and family

Send an email to other bloggers and ask them if they would be willing to read and share your content

Enjoy making money from home!


Sezin Gök
Blogger
SHe is a graduate of Akdeniz University, Department of Business Administration. She graduated from the university with a faculty degree. It has contributed to its environment with its social responsibility project. She writes articles about business and its fields.
Related Posts
Our team of experts is passionate about providing accurate and helpful information, and we're always updating our blog with new articles and videos. So if you're looking for reliable advice and informative content, be sure to check out our blog today.