Human Resources
What Are The Human Resources Courses?
22 November 2021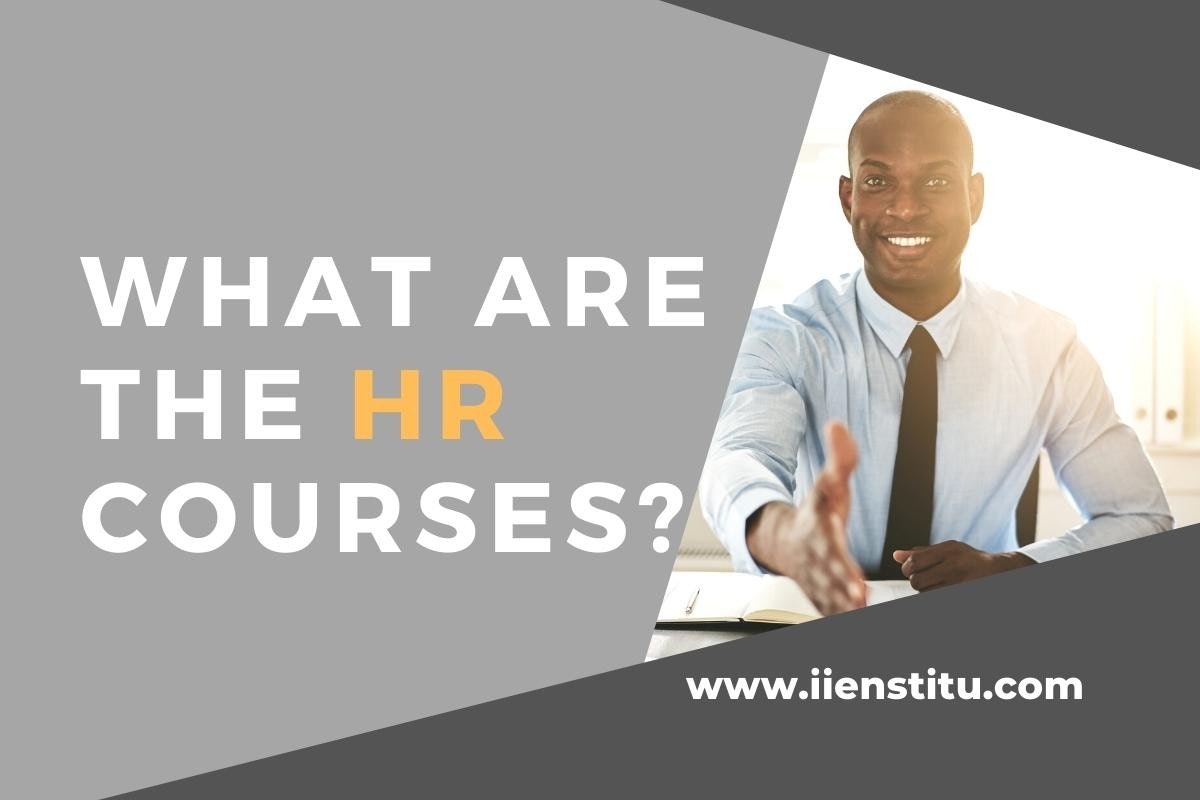 Human resources courses are those that relate to a person's employability. It deals with people in an organization and is widely applied by organizations to ensure they have enough employees for their needs. This branch of business falls under the category of organizational studies.
Standard courses in this main branch;
Organizational Behavior

Business Management Training

Training and Development in Human Resources

Talent Management Training

Compensation Management 

Job Analysis and Job Description

Human Resources Assistant Training

Career Management Training

Fundamental Labor Law and Labor Law Training

Recruitment and Interview Techniques Training
Many more topics could be added to this list, but these are some of the main ones applied in many settings today.
Who Can Attend Human Resources Courses?
One essential thing about HR courses is that most companies do not require students to have a degree before applying for a job. However, most companies require applicants to be at least a college graduate. If you want to improve yourself in this field, you can attend this training at the Institute. There is no graduation requirement. Anyone who wants to improve themselves can participate and get a certificate of achievement.
What are Human Resources Courses?
This degree is also known as the Human Resource Management Degree or HRM. This degree is offered at many universities around the world. It deals with people and how they work under an organization. Most human resources courses offer to study organizational behavior, learning theories, industrial relations, training and development, compensation management, personnel, job analysis, recruitment and selection, and employment law. An example of this course can be found online, where students can register to take their course online for convenience. For example, you can attend classes on human resources at the Institute online.
What is the Purpose of Human Resources Courses?
This degree aims to introduce students to the concept that human resources are an essential part of any organization. The aim is also to help people gain new insights into how they can be productive at work. It also aims to help employees understand how they are treated, what their rights and privileges are, and give them more information about who they work for and what they expect from each other.
Career opportunities are plentiful after graduating in Human Resources, making it profitable financially and personally, as one helps others by sharing one's expertise every day. For this reason, most people desire to take human resources courses.
Which Human Resources Courses Can You Attend at IIENSTITU?
The Institute offers many pieces of training in which you can get a certificate of achievement in this field. You can join online. For this reason, students can now register and continue their classes from the comfort of their homes.
In the field of human resources, there are beginner human resources courses and advanced human resources courses. You can improve yourself however you want.
What are the Benefits of Human Resources Courses?
Upon completion of the HR Degree, career prospects include employment as an industrial relations officer, compensation manager, or employment specialist, among others. The important thing about this career is that it brings personal satisfaction. In addition, he helps people daily by advising people on issues they have long struggled with, such as workplace harassment, wrongful dismissal, and other related litigation.
This is a significant degree that everyone should be willing to assume if they value the well-being of others around them. In most cases, this course can be taken as a co-requisite with another degree, such as psychology, as it also touches on people and their behavior.
How Can You Get a Human Resources Certificate?
Having a human resources certificate or diploma before starting a job is not a required course. Still, it definitely helps one get a better idea of ​​what to expect from people. If you're taking this course, it's helpful to do it online, so you don't have to spend a lot of time searching for information. Human resources courses are available at the Institute, so anyone can enroll wherever they are.
Because it does not require such a high level of understanding, it can be received by anyone with a passion for helping people and guiding them on the path they seek. It is best taken by students who have just graduated from high school or college and want to pursue their dreams while supporting themselves financially. They can also do this while working full time to stay ahead of their peers.
The important thing about human resources courses is that they teach you how organizations work and how to contribute positively to their development. In this way, everyone will benefit from such an experience as it will help him understand what he wants and, more importantly, what others expect of him.
You can get a certificate of achievement related to human resources from the Institute. All you have to do is attend the training and be successful in the certification exam.
What are the Advantages of a Human Resources Certificate?
The good thing about human resources courses is that they are not very expensive. Only students who have just graduated from high school or college should take this course. It will give them an insight into how people work while being financially independent. It can be challenging for those currently working full-time because the only time they can work is in their spare time. However, you can take advantage of the Institute to use this free time. You can follow the human resources courses you attended at the Institute via video recordings and use your spare time efficiently.
If you are interested in working as a human resources officer or consultant, it would be advantageous to consider obtaining certification. This career gives people unfair dismissal and workplace harassment etc. However, it provides personal satisfaction as it can help their daily struggles. Additionally, it has flexible working hours and is financially rewarding.
If you want to work as a human relations officer or consultant, it would be advantageous to consider obtaining certification as it will give you an understanding of the problems people and workers face in the workplace. This career provides personal satisfaction because the person helps other people in their day-to-day struggles with unfair dismissal and harassment in the workplace, among others. Since it can be done from anywhere with an internet connection, it has flexible working hours and is also financially profitable. Certificates continue to be valid in the international arena as well. Be sure to get your credentials from Turkey's reputable institution.
For those who want to join such a profession, there are many online universities where they can enroll in such courses. The good thing about this type of education is that it prepares students by providing them with information on exactly what to expect as they embark on their future careers and helping other people find happiness in life.
human resources courses
hr courses
hr certificate
What Are The Human Resources Courses
Bilal Şentürk
Blogger
He completed his undergraduate studies at Celal Bayar University, Anadolu University and Istanbul University, and a Master's degree with thesis on Human Resources Management at Yıldız Technical University and Business Management at Beykent University. He is currently writing a doctoral thesis on human resources and consulting businesses on human resources.
Related Posts
Our team of experts is passionate about providing accurate and helpful information, and we're always updating our blog with new articles and videos. So if you're looking for reliable advice and informative content, be sure to check out our blog today.