Online Learning
Interactive Learning: An Exciting Way of Learning
08 July 2023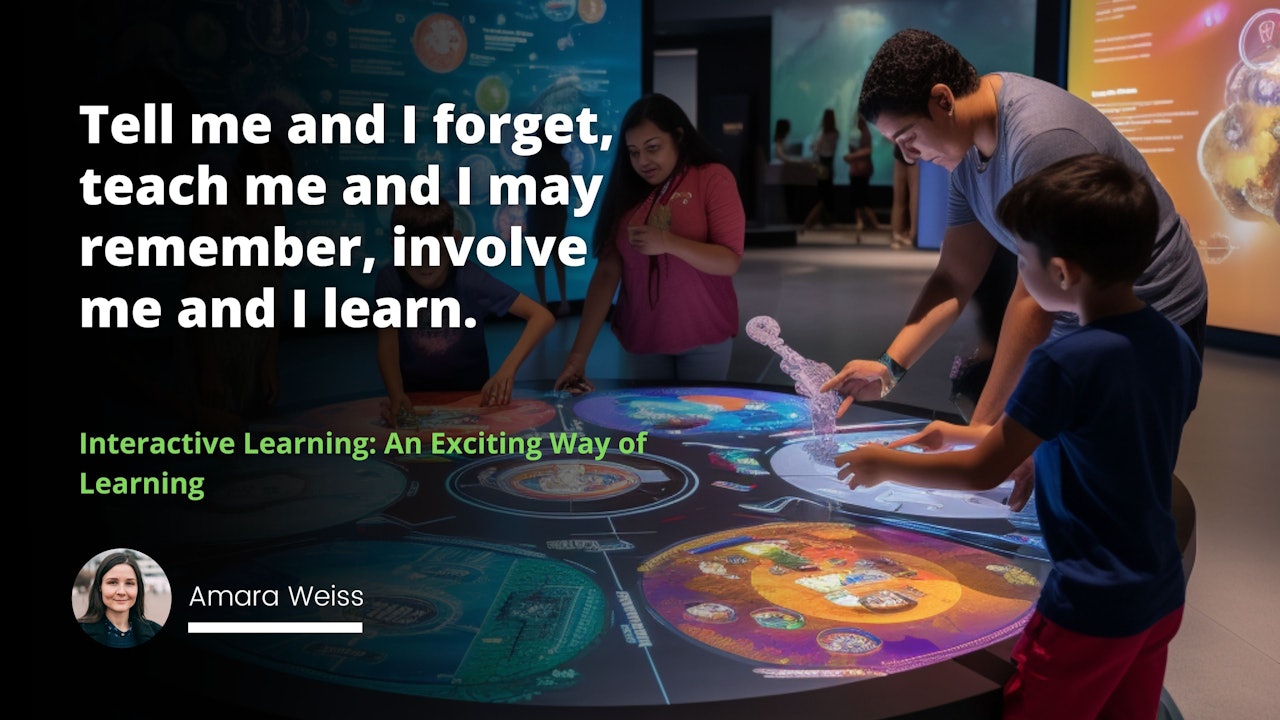 | Concepts | Description | Benefits |
| --- | --- | --- |
| Nature of Interactive Learning | Interactive learning promotes active participation in the learning process, facilitating a back-and-forth exchange of information between teachers and students. | Targets student engagement, incites curiosity, and fosters a dynamic educational environment. |
| Bidirectional Flow of Information | Interactive learning disrupts the traditional one-way stream of information, encouraging two-way communication between educators and students. | Promotes understanding, encourages active involvement in learning, boosts critical thinking. |
| Collaborative Learning | Interactive learning emphasizes group tasks and interaction among students. | Sparks lively classroom discussions, enhances problem-solving skills, develops communication, and improves teamwork. |
| Metacognitive Development | 'Thinking about thinking,' Interactive learning promotes metacognition, allowing students to understand how they learn and process information. | Builds self-assessed learning methods, helps in setting goals, and supports in tracking progress. |
| Student Engagement | Interactive learning can significantly elevate student engagement through stimulating curiosity and creating interest. | Promotes active participation, enhances understanding of complex concepts, and creates a more stimulating learning environment. |
| Knowledge Retention | Active participation in learning tasks ensures better comprehension and recall of information. | Enhanced memory of learned concepts, better comprehension, and active learning experience. |
| Collaboration and Motivation | Interaction and cooperation are crucial aspects of interactive learning tasks. | Fosters a sense of community, promotes cooperation, enhances social and communication skills, and keeps the learners motivated. |
| Use of Technology | Interactive learning efficiently integrates technology to break down complex concepts, making learning a more relatable and exciting process. | Enhanced understanding, engaging learning segments, and wider access to educational resources. |
| Offline and Online Compatibility | Interactive learning techniques can be effectively employed in both physical and virtual classrooms. | Flexibility in education, adaptable learning methods, and remote learning capabilities. |
| Interactive Learning Tools | Effective use of interactive whiteboards, virtual learning environments, and other modern technologies. | Dynamic and interactive teaching methods, effective communication, and an enhanced learning experience. |
Interactive learning has come to reshape the entire landscape of education.
Interactive learning combines traditional teaching methods with modern technology. Its goal is to transform students from passive receivers of information into active participants in their learning journey.
This pedagogical approach promotes student engagement, collaboration, critical thinking, and metamemory development.
Interactive learning goes beyond just accumulating knowledge. It also involves processing, comprehending, and applying the information in different contexts.
This educational model revolutionizes learners' cognitive and metacognitive skills. 
Unpacking Interactive Learning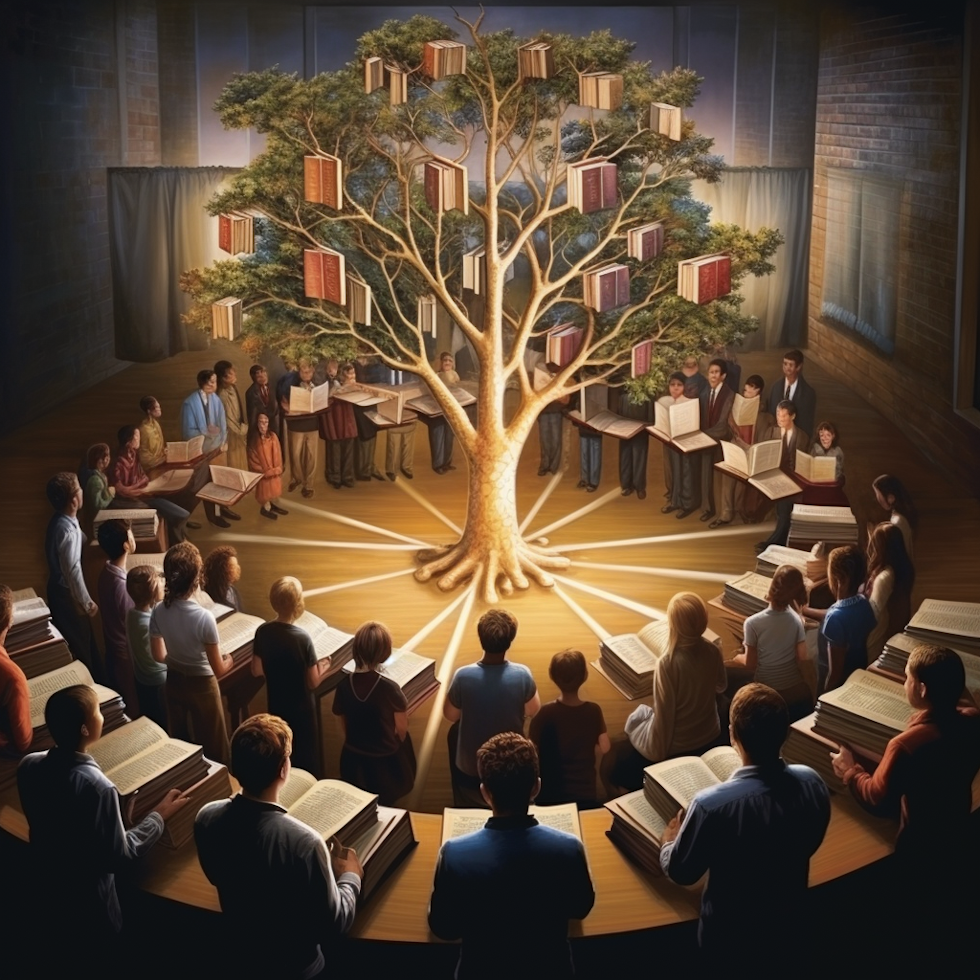 Interactive learning is a forward-thinking educational approach that encourages learners to participate in their learning process actively. Educators can cultivate a stimulating, dynamic, and riveting educational milieu by integrating traditional teaching styles with present-day technology.
Interactive learning challenges the one-directional flow of instruction. In an interactive setup, the exchange of information between teachers and learners is bidirectional.
It allows students to be part of a lively academic environment. 
More importantly, this learning model instigates learners to collaborate, solve problems, and think critically. It creates an environment where students feel comfortable to question concepts, share ideas, and find authentic solutions. Likewise, it promotes the growth of metacognitive skills among learners, helping them understand how they learn and process information. 
Embracing the Two-Way Flow of Information:
Interactive learning challenges the traditional, one-way flow of information from the teacher to the student. Instead, it fosters a more dynamic, bidirectional exchange.
The teacher shares knowledge. The students are encouraged to participate actively. They are also encouraged to ask questions, discuss perspectives, and contribute their understanding of topics.
Stimulating Collaborative Learning:
Cooperative learning tasks and collaboration are fundamental aspects of interactive learning methodologies. When students work together, they become intricately involved in their educational process. This initiates lively classroom discussions, problem-solving, and the development of critical soft skills such as communication and teamwork.
Promoting Metacognitive Development:
Also known as 'thinking about thinking,' metacognition is about knowing what we know and how we learn.
Interactive learning promotes the growth of metacognitive skills. These skills allow students to assess their learning methods, establish goals, reflect on their progress, and effectively manage their learning.
The Multifaceted Benefits of Interactive Learning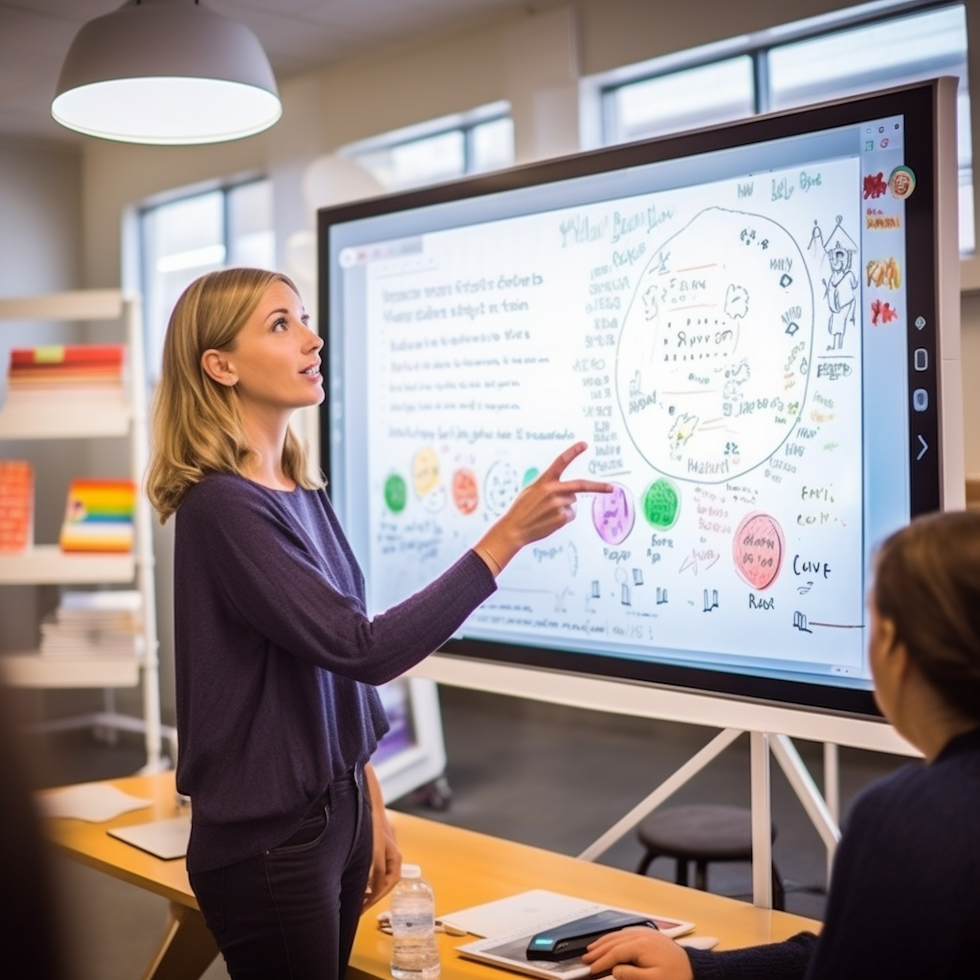 Embracing interactive learning can usher a myriad of advantages both in online and offline teaching setups. 
1. Nurture Student Engagement: Interactive learning piques curiosity and fuels interest, leading to increased student engagement. Technologies like interactive whiteboards and virtual learning environments offer definitive explanations and stimulate discussions about complex concepts. 
2. Boost Knowledge Retention: Active participation is at the heart of interactive learning. It fosters better recollection and comprehension of information. Learners are far more likely to remember actively acquired information than passively received.
3. Foster Collaboration and Motivation: Teamwork is essential in interactive learning tasks. This collaborative approach promotes a sense of community, instigates cooperation, and improves students' social and communication skills. Moreover, the innovation nests within interactive learning keep students motivated and enthusiastic about learning. 
Advancing Student Engagement:
Interactive learning stimulates curiosity and interest among students by providing a more relatable and intriguing learning environment. Utilizing technology, like interactive whiteboards and virtual learning environments, can help break down complex concepts into digestible, exciting learning segments. 
Reinforcing Knowledge Retention:
Information retention is improved when students are actively involved in their learning process.
Active participation in interactive learning includes more than just listening to a lecture. It also involves participating in live discussions, group work, and presentations.
Active participation in learning helps learners retain information better than traditional methods. This dynamic engagement allows learners to remember what they have learned more effectively.
Inspiring Motivation and Collaboration:
Interactive learning tasks require teamwork, which inherently fosters a supportive learning community. This shared educational experience encourages collaboration and vital communication skills. In addition, the innovative delivery of interactive learning keeps learners motivated and invested in their educational journey.
A Variety of Interactive Learning Methods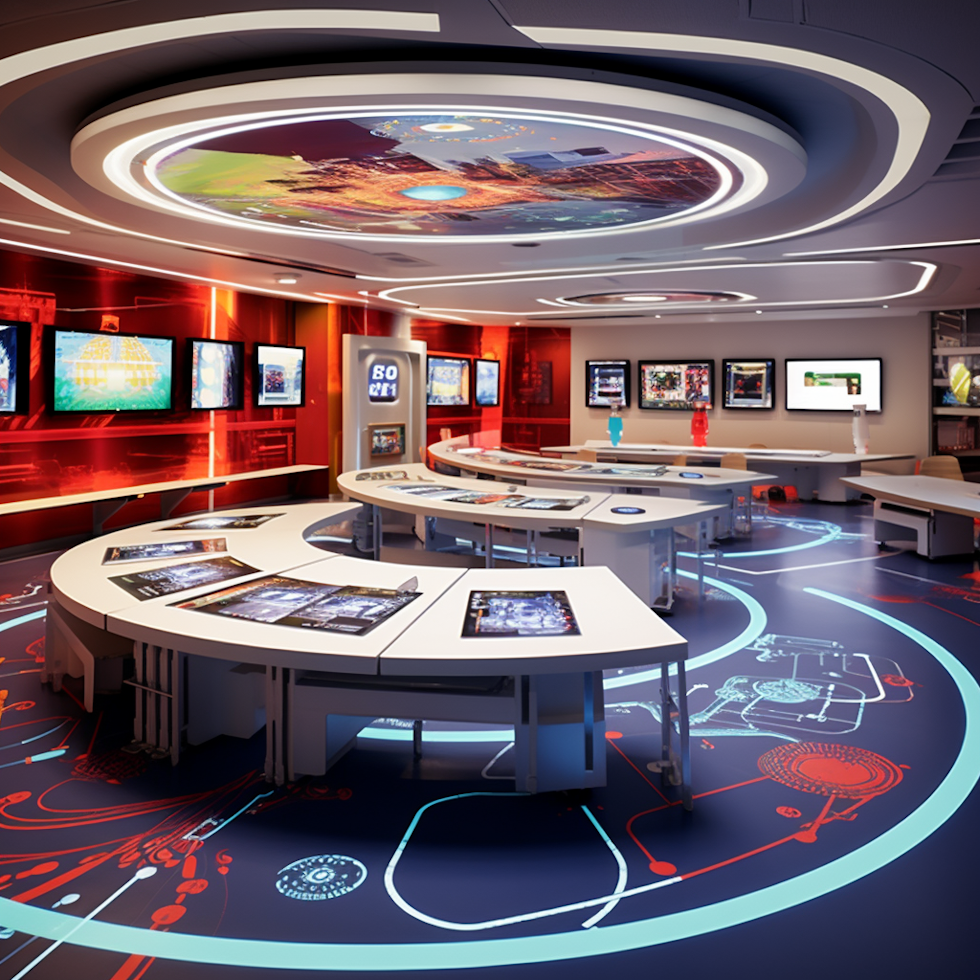 Interactive learning can take several forms and encompasses a diversity of teaching methods and tools:
Online Quizzes and Virtual Classrooms: Provide real-time interactivity, promoting active learner participation. Online platforms are becoming essential tools for distance learning, providing immediate learner feedback and giving teachers valuable insight into student comprehension.
Adaptive Platforms and Gamified Learning: Offer personalized learning experiences by adjusting to each student's pace and comprehension level. Game-design elements make the learning process entertaining and engaging.
Interactive Whiteboards and Video Conferencing: These tools foster visual engagement by allowing students to interact with content. Video conferencing breaks geographical barriers and allows real-time interactions and discussions.  
Interactive Learning Solutions and Systems: Innovative systems and solutions are developed to address the increasing demand for interactive learning. They range from mobile learning applications that meld digital and traditional teaching methods to sophisticated interactive learning systems employing Artificial Intelligence (AI) for customization.
Tell me and I forget, teach me and I may remember, involve me and I learn.
Real-Time Interactions Through Online Quizzes and Virtual Classrooms
These tools allow engagement in real-time, fostering active participation from learners. Online educational platforms offer a wealth of benefits for interactive learning, such as immediate feedback to students, valuable insights for teachers about each learner's progress, and the creation of a lively virtual learning environment.
Personalized Learning with Adaptive Platforms and Gamified Learning
Adaptive learning technologies offer a concise and customized learning experience tailored to each student's pace and understanding. Meanwhile, gamified learning enhances the educational experience by introducing game-design elements to the learning process - a strategy makes learning more interactive and enjoyable.
Visual Engagement Using Interactive Whiteboards and Video Conferencing
In the age of remote learning, interactive whiteboards serve as an instrumental tool in promoting visual engagement and enhancing understanding of complex subjects. On the other hand, video conferencing has taken the spotlight by providing a platform for real-time interactions and collaborations, effectively eliminating geographical barriers. 
Rethinking Assessment with Interactive Learning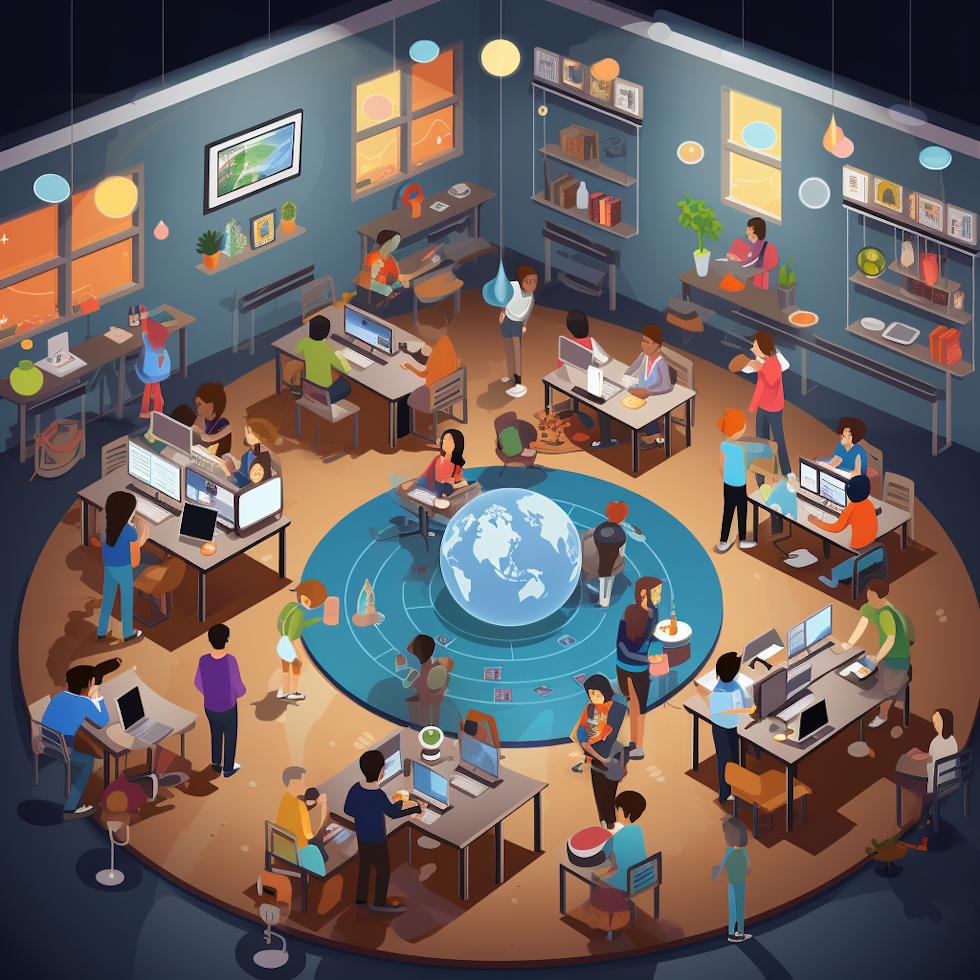 With interactive learning, assessment strategies also undertake a dynamic renovation. Formative assessments using online quizzes, interactive assignments, and game-based tasks give a clear insight into student progress and offer immediate feedback, which inspires seamless and ongoing learning.
Formative Assessments in Digital Learning Space
Using online quizzes, interactive assignments, and game-based tasks, formative assessments in an interactive learning environment provide quick insights into student strengths and areas for improvement. It gives teachers a perfect opportunity to provide immediate and constructive feedback.
Real-time Evaluation and Feedback
The ability to provide instant feedback is one of the significant benefits of interactive learning. Students can understand the mistakes they're making in real-time and course correct immediately, improving their overall learning process.
Seamless Learning Through Continuous Assessment
In interactive learning, assessments aren't restricted to the end of a unit or term. They are spread evenly throughout the learning period, ensuring a continuous learning process that leads to a better understanding and application of concepts.
Immersion and Gamification in Learning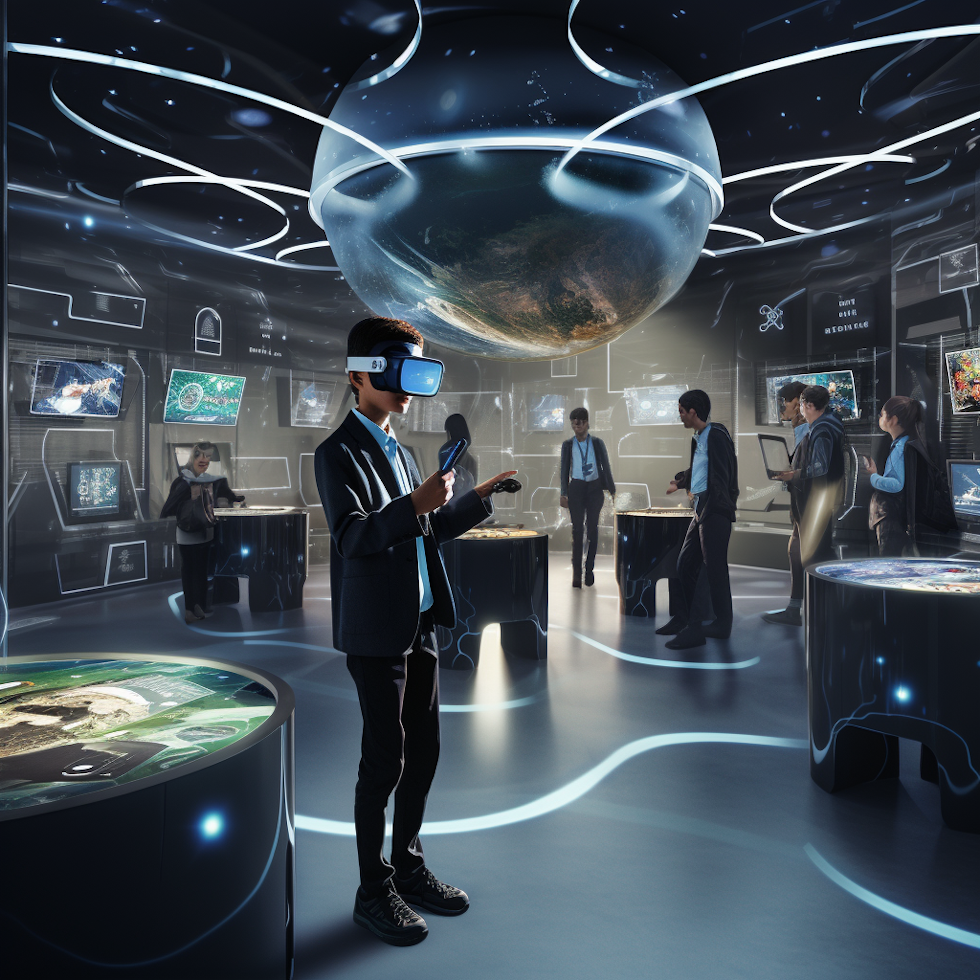 Immersive learning is achieved by applying advanced technologies like Virtual Reality (VR) and Augmented Reality (AR). This exciting learning experience takes students on a virtual journey and allows them to gain hands-on experiences while making learning engaging and productive. 
In parallel, gamification helps make education more fun by incorporating gaming elements into learning, enhancing student enthusiasm and success.
Venturing into Immersive Learning
Immersive learning creates virtual scenarios that students can explore. Aided by virtual and augmented reality, this form of learning provides valuable hands-on experiences and ignites a flair of creativity and innovation among learners, making education more engaging.
The Thrill of Gamified Learning
Gamification in education offers an appealing approach to learning by incorporating game principles into educational activities. Some interactive learning systems even offer badges, points, and other incentives that foster a sense of accomplishment, making the process rewarding for learners.
Maximizing Learner Engagement
Immersion and gamification increase learner engagement by transforming education from a passive to an active, interactive experience. Through virtual scenarios or game tasks, students learn by doing, which can boost their motivation and deepen their understanding of the subject matter.
Immersive and gamified learning - where the boundary between play and education merges, fostering an engaging learning experience that stirs curiosity, fuels creativity, and hones intellect.
Knowledge Management in the Age of Interactive Learning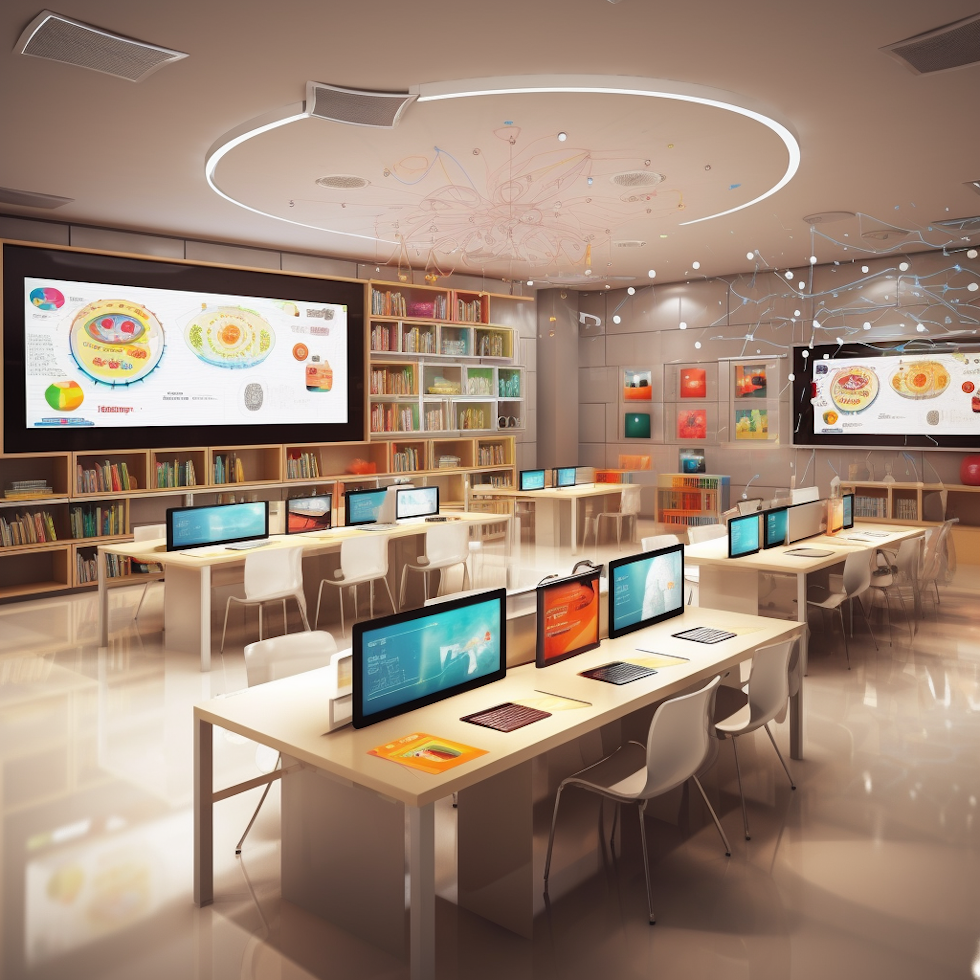 Interactive learning revolutionizes knowledge management in classrooms. It encourages students to take charge, research independently, think critically, and solve problems proactively, thus ensuring that knowledge is received, constructed, examined, and dynamically applied. 
Transforming Knowledge Absorption 
Emphasis on active construction, exploration, and application of knowledge breaks the monotony of traditional passive information receiving. Interactive learning breathes life into classroom learning experiences, pushing students to own their learning journey and drive it forward. 
Igniting Self-motivated Learning
Interactive learning encourages a degree of 'self-learning,' where students actively seek knowledge driven by curiosity. This method strengthens students' abilities to independently research, organize their thoughts, think critically, and solve problems – skills beyond academics.
Leveraging Feedback in Knowledge Management
Feedback plays a crucial role in the interactive learning model. It helps learners recognize their strengths and identify areas needing improvement. Receiving regular, constructive feedback allows students to realign their learning strategies and fuels continuous knowledge improvement.
In conclusion, interactive learning is an intricate blend of traditional teaching techniques and cutting-edge technology. It's an exciting approach to education that promotes active participation, metacognitive skills development, engagement, and improved knowledge retention. With many online platforms, adaptive learning solutions, and gamified models, interactive learning offers a promising paradigm shift toward a more student-centric and dynamic educational future.
References
1. Anderson, L. W., & Krathwohl, D. R. (Eds.). (2001). A Taxonomy for Learning, Teaching, and Assessing: A revision of Bloom's taxonomy of educational objectives. Longman.  
2. Bonwell, C. C., & Eison, J. A. (1991). Active learning: Creating excitement in the classroom (1991 ASHE-ERIC Higher Education Reports). George Washington University.
3. Hughes, J. (2004). Technology Learning Principles for Preservice and In-service Teacher Education. Contemporary Issues in Technology and Teacher Education, 4(3).
4. Kolb, A. Y., & Kolb, D. A. (2005). Learning Styles and Learning Spaces: Enhancing Experiential Learning in Higher Education. Academy of Management Learning & Education, 4(2), 193–212.
5. Prensky, M. (2001). Digital natives, digital immigrants Part 1. On the Horizon, 9(5), 1-6.
6. Klopfer, E., Osterweil, S., Groff, J., & Haas, J. (2009). We are using the technology of today in the classroom today.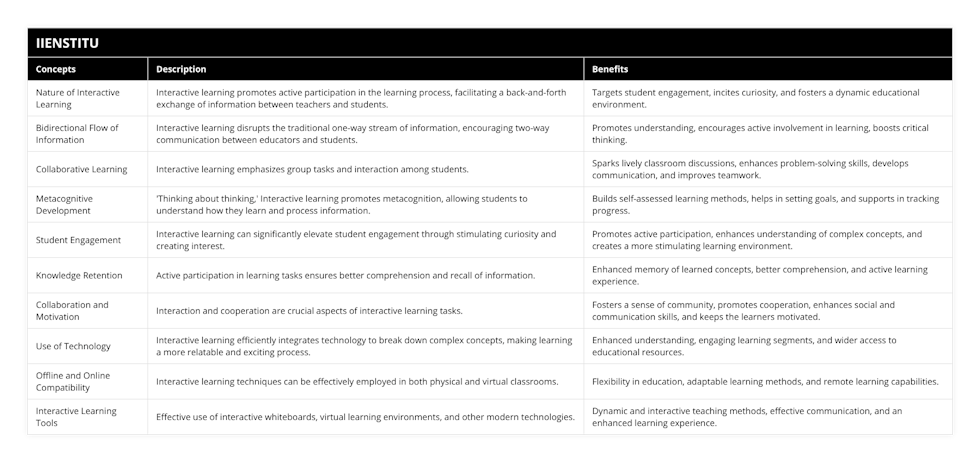 mobile learning
virtual learning
gamification
interactive whiteboards
assessment strategies
personalized learning
interactive learning
immersive learning
interactive learning solutions
knowledge management
adaptive learning
interactive learning systems

Amara Weiss
Institute Secretary, Author
I am Amara Weiss and for many years I have worked in the field of education, specifically in the area of technology. I firmly believe that technology is a powerful tool that can help educators achieve their goals and improve student outcomes. That is why I currently work with IIENSTITU, an organization that supports more than 2 million students worldwide. In my role, I strive to contribute to its global growth and help educators make the most of available technologies.
Related Posts
Our team of experts is passionate about providing accurate and helpful information, and we're always updating our blog with new articles and videos. So if you're looking for reliable advice and informative content, be sure to check out our blog today.