Human Resources Management
Human Resources Development Certification
30 December 2021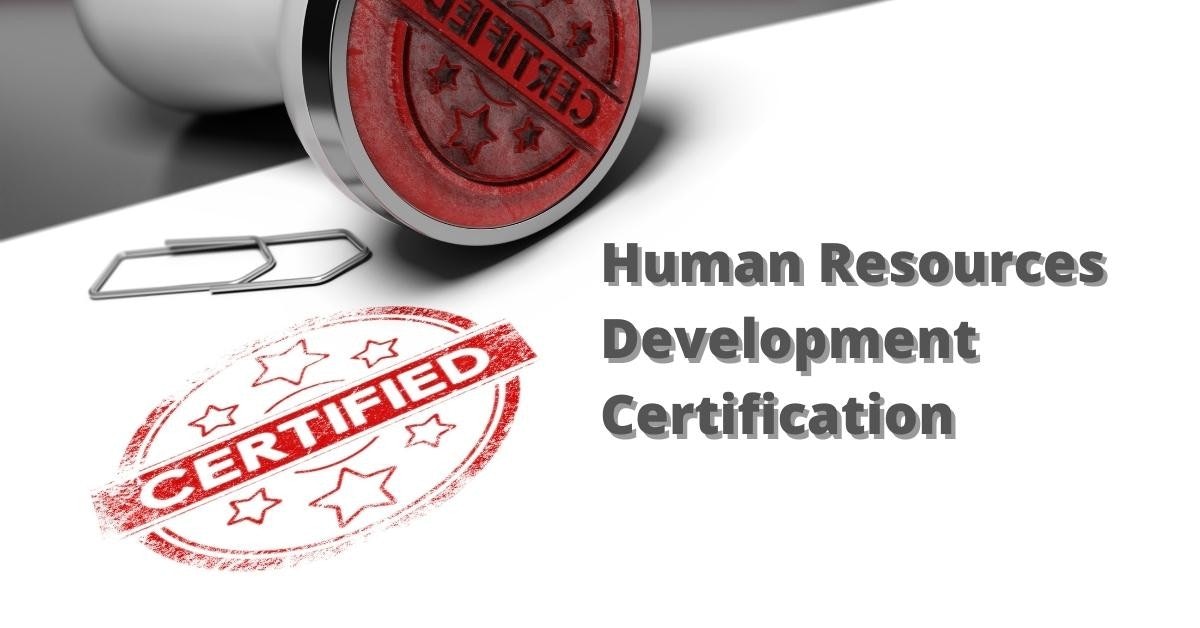 | Aspect | Importance | Examples |
| --- | --- | --- |
| Certification | Demonstrates commitment to field; can be job requirement; enhances career opportunities | Human Resources Generalist, Labor Relations Specialist, Health and Safety Specialist, Compensation and Benefits Specialist |
| Training | Acquaintance with job responsibilities and company policies; immediate contribution to company post-hiring | Human Resources Management Course, Human Resources Development Course |
| Update on new techniques and best practices | Stay relevant and effective in rapidly changing HR landscape | Online courses, Webinars, Conferences |
| Marketability | Stand out to recruiters; necessary for professional advancement | Certification, Specialized Training |
| Better preparation for job interviews | Knowledge about what to expect; ability to answer questions correctly | Mock Interviews, Role Play |
| Higher chance of being hired | More attractive to employers; increased value to companies | Certification, Training |
| Career change | Allows you to stand out; signals seriousness about career choice | Career Counselling, Training Programs |
| Salary Negotiation | Potential to earn more due to value of certification or training | HR certification, Industry specific training |
| Application for HRD job | Current training and certifications can increase potential hires | Resume building, networking, job applications |
| Career in HRD | Certification and training are imperative for career advancements | Career progression, promotion, continuous learning |
Certification and training are essential for human resources development jobs because they demonstrate that they are committed to their field. This is very important if an employer wants someone who will do an excellent job on the year, so certification helps ensure high-quality standards from new hires!
Certification can also help workers stay up-to-date on new techniques and best practices in their field. Additionally, certification can sometimes be required for specific jobs, so employees must take the necessary steps to be certified if they want to work in Human Resources Development.
Training is also essential for Human Resources Development workers because it helps them learn the ropes of the job and become acquainted with company policies and practices. This means new employees won't waste time figuring out the basics of their job, and they can start contributing to the company as soon as possible after starting work.
Not only is certification necessary for Human Resources Development jobs, but it can also help workers advance in their careers. For example, some employers prefer certified candidates when hiring for Human Resources Development jobs, which could help job seekers stand out to recruiters. Certification can also be required for professional advancement in some fields, so workers must obtain certification to advance within their company or industry.
Certifications And Training Available To Become A Human Resources Professional
There are types of human resources development certifications: 
Human Resources Generalist; human resource specialists with an emphasis on managing personnel files including benefits administration as well as employment law compliance for managers/supervisors who conduct interviews or offer feedback about employee performance appraisal processes such as annual review meetings;

Labor Relations Specialists deal strictly with collective bargaining and the interpretation of contracts;

Health and Safety Specialists focus on compliance and regulatory issues;

Compensation and Benefits Specialists deal strictly with pay equality, benefits administration, compensation strategies, and diversity within the workforce.
These certifications/training help HR professionals be more marketable in their field, so you must explore all available options!
There are the Human Resources Management Course and Human Resources Development course at IIENSTITU. You can take lessons from experts by joining online. If you pass the exam at the end of the period, you can get your certificate. One of the most significant advantages of these courses is that you can use the course materials for one year. This is an essential detail to keep your information fresh. Isn't that the best part of online courses anyway? 
So, what are you waiting for? Start exploring all available HR certifications and training to help you be a more marketable employee!
Getting Certified Or Trained Before Applying For A Human Resources Development Job
There are many benefits to getting certified or trained before applying for a Human Resources Development job. One of the most apparent benefits is that you will be better prepared for the interview process. You will know what to expect and how to answer questions correctly. This can help you avoid making embarrassing mistakes during the interview.
Another benefit of getting certified or trained before applying for a Human Resources Development job is that you will likely have a better chance of being hired. According to studies, applicants with the required certification or training are much more attractive to employers than those who do not. Additionally, companies may place a higher value on certifications and training because they show dedication and commitment to the profession.
If you want to make a career change in the Human Resources Development field, getting certified or training is a great way to stand out from the crowd. Certification and training programs demonstrate that you are serious about your career choice and have the skills required for the job. This can give you an edge over other applicants who may not have as much knowledge or skill set.
Another benefit of getting certified or trained is that you can get paid more by companies that value your skillset more highly than others do. Many jobs require applicants to hold certification or training for employment consideration. Potential employees with the required accreditation usually stand out from other applicants, which gives them an edge over the competition when it comes to salary negotiations.
So, if you are interested in pursuing a career in Human Resources Development, be sure to get certified or trained before applying. The benefits are many and can help you stand out from the crowd. Additionally, getting certified or trained can help you get hired by companies that value your skillset more highly than others do. So, don't wait any longer - get started today!

Bilal Şentürk
Blogger
He completed his undergraduate studies at Celal Bayar University, Anadolu University and Istanbul University, and a Master's degree with thesis on Human Resources Management at Yıldız Technical University and Business Management at Beykent University. He is currently writing a doctoral thesis on human resources and consulting businesses on human resources.
Related Posts
Our team of experts is passionate about providing accurate and helpful information, and we're always updating our blog with new articles and videos. So if you're looking for reliable advice and informative content, be sure to check out our blog today.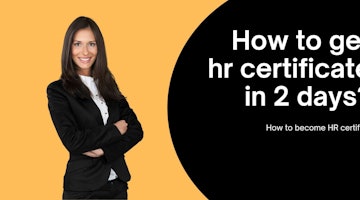 Certificate
How To Get Hr Certificate In 2 Days
27 November 2021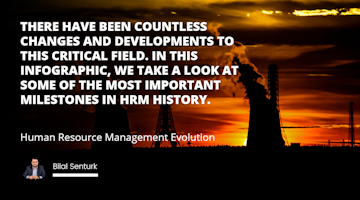 Human Resources Management
Human Resource Management Evolution
04 December 2021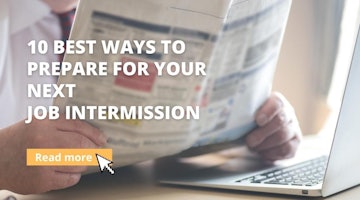 Career
10 Best Ways To Prepare For Your Next Job Intermission
17 April 2022