Personal Development
How Can You Make Your Life Easier With Excel?
07 January 2022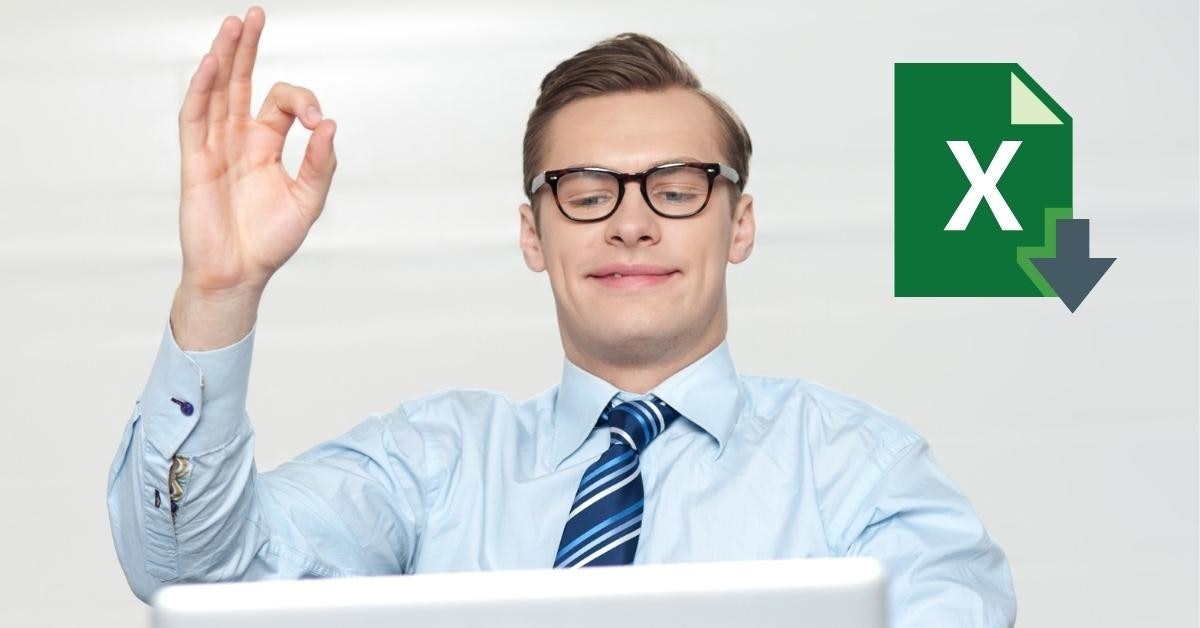 | Excel Feature | Use | Example |
| --- | --- | --- |
| Formulas | Allows numerical calculations and data manipulation | SUM, AVERAGE, MAX, COUNT, COUNTA |
| Tables | Organizing and analyzing related data | Creating monthly income or school shift list |
| Database Function | Data storage and retrieval | Searching in databases |
| Text Operations | Writing, editing and formatting text | UPPER, LOWER |
| Data Management | Control the accuracy and reliability of data | Data protection and quality control |
| Data Import/Export | Integrating with other software and platforms | Cloud Computing Integration |
| Reporting | Displaying information in a meaningful and understandable way | Creating charts and tables, automatic reporting |
| Data Analysis | Inspecting, cleansing, transforming and modeling data | Data mining, pivot tables |
| Web Data Entry | Extracting data from web directly into Excel | Scraping web data directly into spreadsheets |
| Math Operations | Perform advanced mathematical calculations | Logarithmic operations |
Microsoft Office programs have features suitable for every usage area. The easily installed programs on Microsoft and Mac operating systems come to the fore with their functionality. Excel, which is among them and seems complicated, is generally used to create tables or do calculations. Preferred as a statistical, engineering, and computational tool, it eases the challenges. It allows you to do almost every mathematical operation comfortably via the computer. It offers professional image editing skills thanks to its time-saving advanced features. It is an ideal program to visualize the calculations made. With Excel education, you can make your life practical.
Excel, the spreadsheet program, offers many formulas, data, symbols, numbers, and numbers. It establishes healthy communication between tables or cells. This software, which is frequently used in the business world, helps you make cycles such as graphics and calculation, especially analysis and reporting. Excel, which is used in every business, whether small, medium, or large, is also preferred for personal work. From the first day of its release, it continues its life with its functional richness. The usage area is quite common. It provides efficient use with unique formulas. Well, have you ever thought about how to make your life easier with Excel? It saves time by offering you numerous advantages with its Excel features.
Uses of Microsoft Excel
It converts any file located on your computer into spreadsheets. You can create your monthly income or prepare the school shift list. Excel, which is used in private life, is frequently preferred by computer users in business life. Tables created with Excel replace those made by hand. This brings along an efficient working environment. Thanks to this program, you can reach the results quickly. Because Excel offers some formulas to its users.
Some examples of operations with Excel;
Calculation With Formulas,

Formula Creation,

Creating Independent Tables,

Using It As A Database

Searching In Databases,

Text Writing,

Serialization,

Doing Math Operations

Add Picture,

Data Management And Protection Of Quality,

Export And Import,

Cloud Computing Integration,

Automatic Reporting And Report Calling,

Data Mining,

Excel To Web Data Entry,

Do Not Perform Logarithmic Operations.
Formula Examples from Excel
Operations in Excel are carried out using formulas. The common feature of all formulas is that they begin with an equal sign. When capitalizing letters, colons are used to process sequential sentences. Semicolons allow you to line up different cells. Formulas;
SUM: Addition,

AVERAGE: Average of selected values,

MAX: The largest deal,

COUNT: The number of cells, regardless of whether they are full or empty,

COUNTA: Number of cells containing data,

IF: Create response based on condition,

CONCATENATE: Merge input from two different cells,

VLOOKUP: Matching data,

UPPER or LOWER: Change letters from uppercase to lowercase or lowercase to uppercase,

MATCH: Finding the rank of a given expression,

ROUND: Round up or down when there is a long digit after the comma,

INDEX: Taking the values ​​in a table and calculating in another field,

SUMIF: Summing only certain parts that are necessary for tables with many data,

LENGTH/LEN: Number of characters of text or numbers,

NOW: Display the current time as a date or time.
How to Create a Report in Excel?  
Reporting with Excel is done using graphs and tables. Reporting, which is among the sine qua non of the business world, is diversified according to its intended use. For example, while companies prepare reports for customer analysis, the store manager prepares a sales report and calculates monthly earnings. The advanced Excel course is perfect for working with charts. To generate a chart report, you need to click on Excel's add and suggested charts button. You can organize reports with Pivot Tables. First, you need to click on add and then the Pivot Table button. You can specify the date range you want to analyze in the Table/Range field. With Excel reporting training, you can improve yourself and make your business life easier.
Creating Basic Charts and Tables in Excel Reports
To create a report, you first need to do good research. After collecting the data, you can present them on a single page. The easiest way to report in Excel is with graphs and tables. You can select the type of chart you want to add to the report in the charts group from the select and insert menu. Next, you need to click on the graphic design and data group button. You can specify all cells, including the title, by selecting the data and the sheet containing the data. Charts and graphs are updated when you paste new data into datasheets.
Pivot Tables are among the powerful tools of Excel reporting logic. You can select the data on the page you want to analyze and add the Pivot Table. After specifying the data range, you must also select the first cell in the worksheet you want to go to and finish. After the table creation process is completed, the data transferred from the source page becomes visible. With this method, you can analyze the source data and display the data you need as a Pivot Table.
How to Print Excel Reports?
You can add the reports you create to the archive by putting them on paper. So, how can you transfer it to paper? You can start by clicking the Select menu Text and Header buttons. Next, you need to type the title of the report page and format it slightly larger than usual. By the way, you can hide the sections that you do not want to include in the report by clicking the Hide tab. Finally, you can start the printing process by clicking the Print button from the File menu. You can print the information as paper or PDF as separate pages. You can also send it by e-mail if you wish.
Tips We Need To Know To Create Excel Reports
Some Points To Know To Create A Report;
Chart Types,

Functions Such As If, Vertical, Index-How Many, Multisum, And Polycounter,

Mastery Of PivotTable Details Such As Pivot Table And Using Slicers,

Checkboxes And Option Buttons
Excel Tips That Help You In Every Field
Excel tips that make your work and daily life easier;
Selecting all columns with Ctrl and A,

Opening all files at the same time by selecting the required files and pressing the Enter key,

Switching between different files with Ctrl and Tab,

Repeating operations with Ctrl and Y,

Shift and Space to select a line,

Ctrl and F find words and data,

Ctrl and H to find and replace,

F12 save as,

Ctrl and Space to select a column,

Ctrl and Left Arrow key to go to row, Ctrl and Up Arrow to head of the column,

Adding a hyperlink by pressing the Ctrl, Alt, and K keys at the same time,

Ctrl and Down Arrow key to go to the column, Ctrl and Right Arrow key to the end of the line,

A new Page opens with Shift and F11.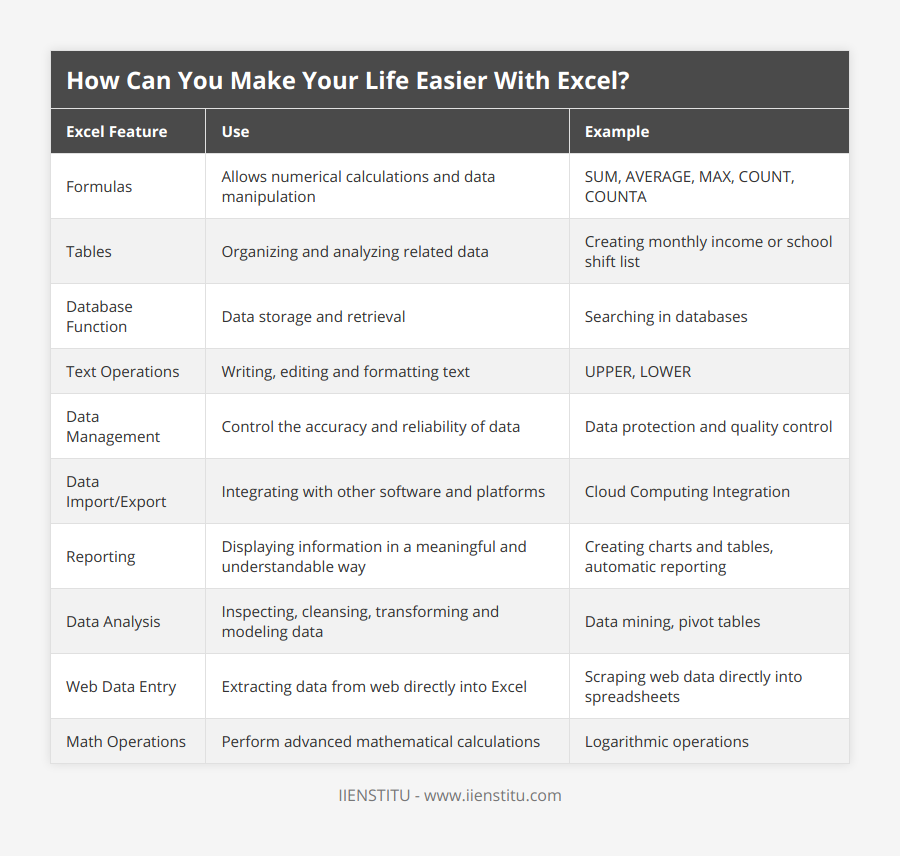 Hazal Beken
Blogger
She studied computer programming at the high school before changing departments and studying radio and TV programming at the university. While attending Istanbul University Faculty of Communication, she started to enter business life. In 2012, she participated in the International Environment Short Film Festival as coordinator and is excited to produce by writing.
Related Posts
Our team of experts is passionate about providing accurate and helpful information, and we're always updating our blog with new articles and videos. So if you're looking for reliable advice and informative content, be sure to check out our blog today.