Sales - Marketing
Become A Marketing Manager: How To Improve Your Skills?
14 March 2022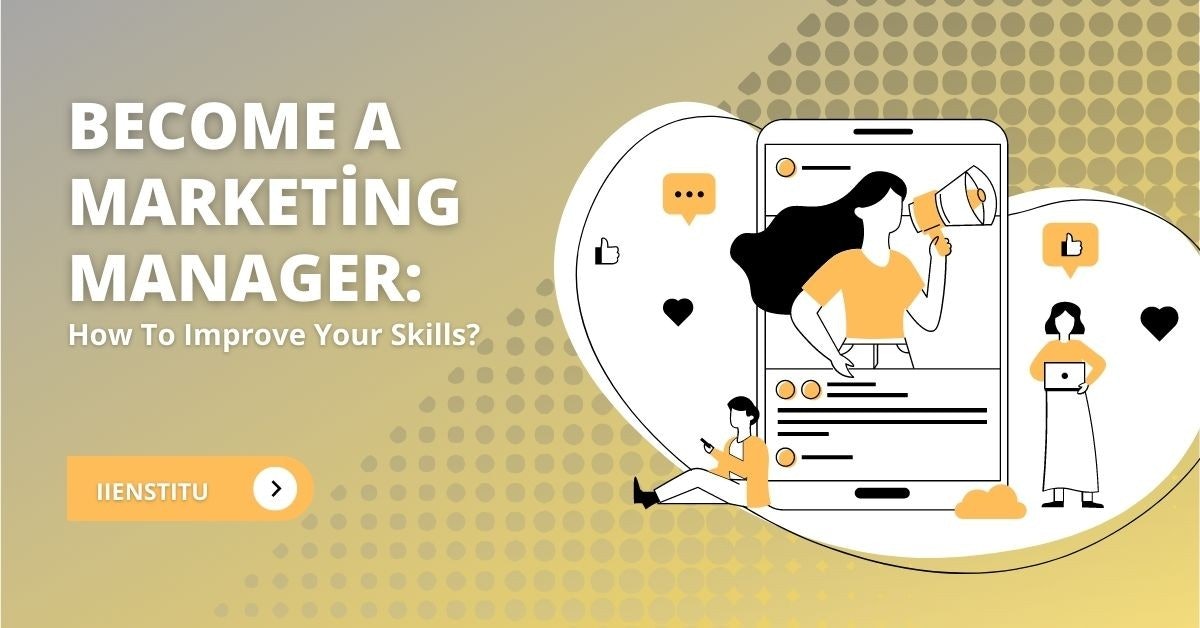 | Skills Required | Importance | Ways to Improve |
| --- | --- | --- |
| Strong Communication Skills | To communicate ideas and strategies effectively within the organization and with consumers. | Attend communication workshops. Practice active listening and speaking skills. |
| Analytical Skills | To interpret data and to make informed decisions. | Familiarize yourself with data analysis tools. Practice problem-solving. |
| Creative Thinking Skills | To devise innovative marketing strategies. | Engage in brainstorming sessions. Stay updated on industry trends. |
| Strong Organizational Skills | To manage multiple tasks and deadlines. | Use task management tools. Work on time management skills. |
| Customer Service Skills | To build consumer relationships and ensure customer satisfaction. | Understand consumer behavior. Incorporate feedback into strategies. |
| Leadership Skills | To motivate and guide the marketing team. | Take on leadership roles. Attend leadership workshops. |
| Strategic Thinking Skills | To devise long-term plans and see the big picture. | Make a habit of long-term planning. Understand market trends. |
| Understanding Marketing & Business Principles | To apply theoretical knowledge in practice. | Enroll in relevant courses. Participate in industry webinars and conferences. |
| Proactive Approach | To foresee potential issues and plan accordingly. | Develop a habit of contingency planning. Stay informed about industry developments. |
| People Skills | To work collaboratively with team and understand consumer needs. | Improve emotional intelligence. Practice conflict resolution. |
You may be thinking that you know all there is to become a successful marketing manager. But the truth of it is, no matter how experienced or knowledgeable someone might seem about their field - they can continually improve themselves if given enough time and resources! In this blog post, we will share our top tips on what skillset is necessary for managing an entire department and provide some helpful exercises so readers who want more information don't feel discouraged when faced with daunting tasks at first glance.
If you want to become a marketing manager, you need to improve your skills continuously. So what are the specific skills that you need to focus on? And how can you improve them? This blog post will give you some tips on becoming a better marketing manager. So keep reading to learn more!
What Does A Marketing Manager Do On A Day-To-Day Basis?
A marketing manager's day-to-day tasks can vary depending on their company's needs and the stage of the product or service they are marketing. However, some everyday duties include developing and executing marketing plans, managing budgets, creating and implementing campaigns, and monitoring results. Additionally, a marketing manager is often responsible for maintaining relationships with customers, partners, and other stakeholders.
Marketing managers must also think creatively and strategically to come up with new and innovative ideas that will help their company stand out from the competition. They must also effectively communicate their plans and ideas to others within the organization. Strong organizational skills are also essential, as marketing managers are typically responsible for various tasks and projects at once.
Overall, the role of marketing manager is challenging but also very rewarding. It requires a strong understanding of both marketing and business principles and the ability to think on your feet and be proactive in your approach. If you enjoy working with people and have a passion for marketing, then a career as a marketing manager may be right for you.
What Skills Are Required To Be A Successful Marketing Manager?
As a marketing manager, you are responsible for planning, developing, and executing marketing initiatives. To be successful in this role, it is essential to continuously build and improve your skills.
To be a successful marketing manager, you need to have specific skills and qualities. Some of the most important ones are:
1. Strong communication skills
Marketing managers need to communicate effectively with a variety of people, from consumers to other members of their team. They must be able to articulate their ideas clearly and concisely and listen attentively to others.
2. Analytical skills
Marketing managers need to interpret data and use it to make informed decisions. However, they must also think strategically and see the big picture.
3. Creative thinking skills
Marketing managers need to be creative and innovative and come up with new ideas to reach their target consumers.
4. Strong organizational skills
Marketing managers need to manage multiple tasks simultaneously and stay on top of deadlines. They must also keep track of a large amount of data.
5. Strong customer service skills
Marketing managers need to build and maintain good relationships with their customers. They must be responsive to customer needs and provide excellent customer service.
6. Leadership skills
Related Course: Leadership Course Online
Marketing managers need to lead and motivate their teams, driving them towards success. So, they should have leadership qualities.
7. Strategic thinking skills
As mentioned before, marketing managers need to think strategically, see the big picture and come up with long-term plans.
Developing these skills and qualities will help you become a successful marketing manager. If you already have some, great! Don't worry; they can be learned. The most important thing is to learn and keep an open mind. With the right attitude and hard work, you can achieve anything!
Salary Information And Job Outlook For Marketing Managers
A recent study by the Bureau of Labor Statistics shows that the median annual salary for marketing managers was $129,380 in May 2016. In addition, the job outlook for marketing managers is positive, with projected employment growth of 10% from 2016 to 2022. This growth is partly due to the increasing demand for marketing services in a variety of industries.
Salaries for Marketing Annual Cash Compensation : $109,831
Avarage Gain: $89,156 to $120,465
The essential skills for marketing managers include creativity, communication, critical thinking, and problem-solving skills. Marketing managers should also work well independently and as part of a team. Those who have a degree in marketing or business administration may have an advantage when seeking a job as a marketing manager.
There are several specialties within marketing, so those interested in pursuing a career as a marketing manager should research the different areas of marketing to find the best fit. The most common specialties include digital marketing, advertising, public relations, and market research. Below you can see which department you may work;
Related Course: Digital Marketing Course
Database,

E-commerce,

International,

Slot Marketing,

Category Manager.
There are many opportunities for advancement for marketing managers. Those who are successful can move up to positions such as marketing director or vice president of marketing. There are also many opportunities for freelance work in marketing.
The bottom line is that the job outlook for marketing managers is positive, and there are several opportunities for those with the right skills and experience. So if you're interested in pursuing a career in marketing, now is a great time to do it!

marketing skills
marketing manager

Sezin Gök
Blogger
SHe is a graduate of Akdeniz University, Department of Business Administration. She graduated from the university with a faculty degree. It has contributed to its environment with its social responsibility project. She writes articles about business and its fields.
Related Posts
Our team of experts is passionate about providing accurate and helpful information, and we're always updating our blog with new articles and videos. So if you're looking for reliable advice and informative content, be sure to check out our blog today.