Human Resources Management
5 Types of Employees that Hate Human Resources
13 November 2022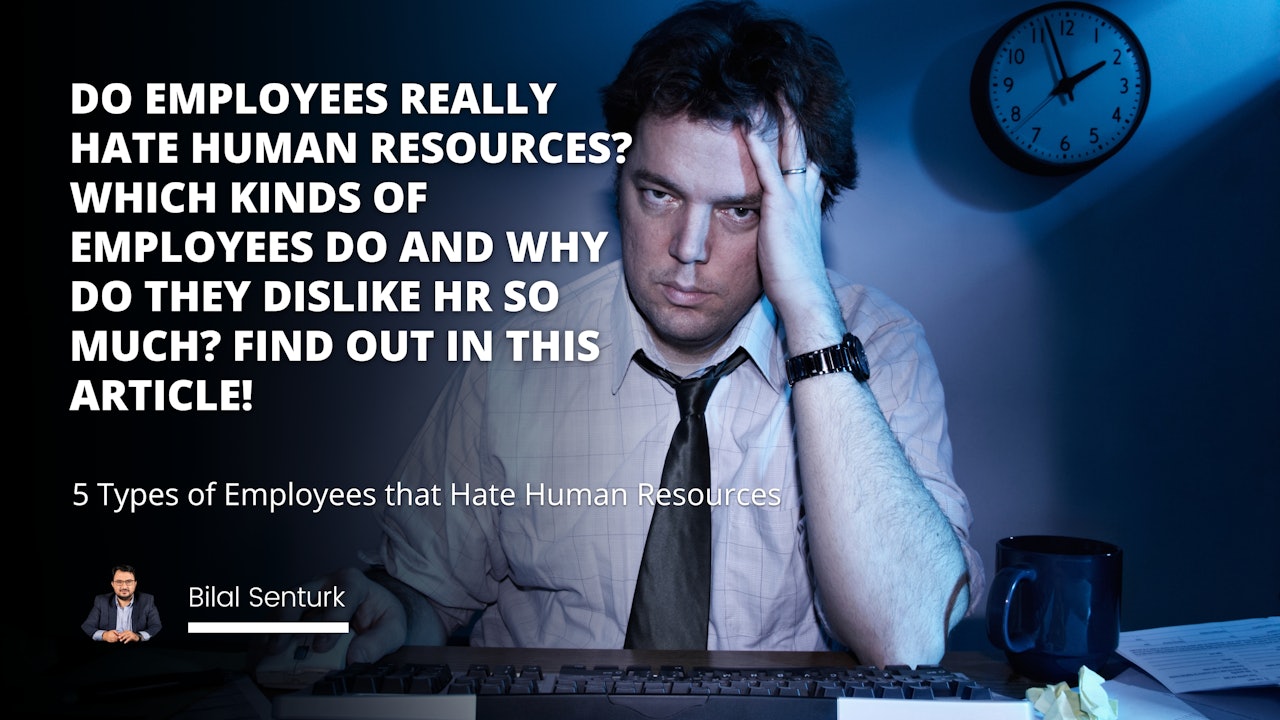 | Type of Employee | Why They Dislike HR | HR Management Strategies |
| --- | --- | --- |
| The 'I'm too busy' Employee | Struggles to find time for HR matters due to multitasking and a perceived high workload | Encourage them to prioritize tasks and educate them about the benefits of effective planning |
| The 'I don't need HR's help' Employee | Feels they have adequate experience and understanding of the company to manage without HR guidance | Emphasize the diverse roles of HR in conflict resolution, benefits, safety, etc., to showcase their integral role in the organization |
| The 'I know better than HR' Employee | Believes they have superior understanding and doesn't trust HR's judgment based on past experiences | Attempt to build trust by maintaining consistency and transparency; educate about the benefits of adhering to HR policies |
| The 'HR is always changing things and I can't keep up' Employee | Finds it challenging to adjust to constant changes introduced by HR | Reassure them that changes are inevitable and for the benefit of the organization; provide accessible resources for them to stay informed |
| The 'HR doesn't understand my job/department' Employee | Perceives HR as not understanding their role or department specifics | HR team should take an active interest in understanding different roles and departments to foster better relationships |
| The 'I'm too busy' Employee | Constant motion and little time could lead to fatigue and decreased productivity | Encourage them to simplify their workload and promote work-life balance |
| The 'I don't need HR's help' Employee | Feels confident in knowing about company policies and culture and doesn't see the need for HR | Remind that HR is there as a resource and a guide, even for experienced employees |
| The 'I know better than HR' Employee | Mistrust or negative past experiences with HR | Work on building rapport and trust; show that HR policies are for everyone's benefit |
| The 'HR is always changing things and I can't keep up' Employee | Feels overwhelmed by the constant changes in HR policies | Promote a culture of learning and adapting; explain the reasons behind policy changes |
| The 'HR doesn't understand my job/department' Employee | Feels HR lacks understanding of their specific role or department | Take proactive steps to learn about different roles and departments; work collaboratively with employees |
No one really enjoys going to HR. In fact, many employees dread it. But what type of employee hates HR the most? Check out the five types of employees that hate human resources the most!
The "I'm too busy" employee
The "I'm too busy" employee is a common sight in many workplaces. This person is always rushing around, juggling multiple tasks, and generally seems to be in a state of constant motion. On the surface, it may seem like this employee is getting a lot done. However, studies have shown that this is not always the case. In fact, people who are constantly busy often have lower levels of productivity than those who take the time to focus on one task at a time. There are several reasons for this.
First, when we try to do too many things at once, we tend to make mistakes.
Second, constantly being in motion can actually lead to fatigue, which makes it harder to concentrate and get things done.
Finally, the "I'm too busy" employee often fails to plan and prioritize effectively, resulting in a lot of wasted effort. If you find yourself constantly rushed and stressed at work, it may be time to reassess your priorities and find ways to simplify your workload.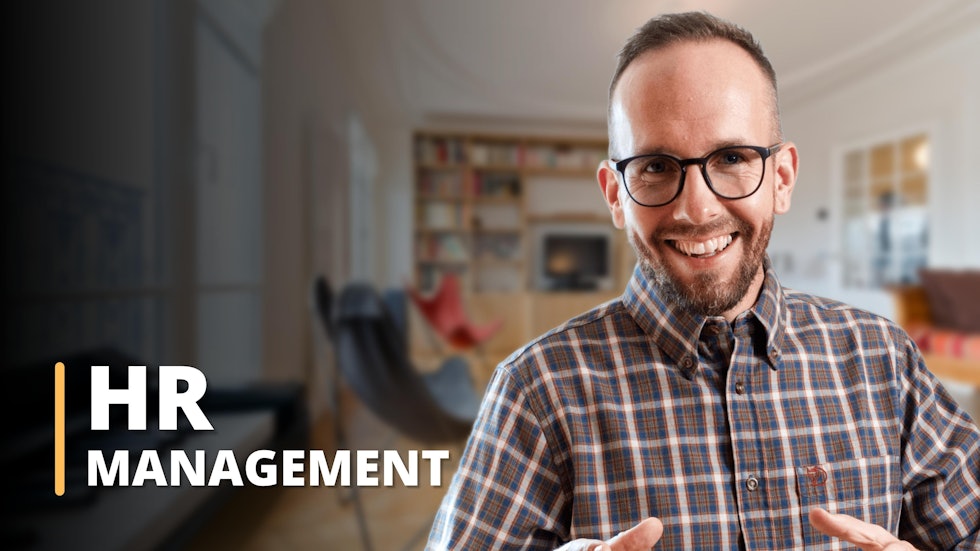 The "I don't need HR's help" employee
"I don't need HR's help." This is a common sentiment among employees, especially those who have been with a company for a long time. After all, why would they need help from HR? They know the ropes, they know the company culture, and they've been through everything before.
But here's the thing: HR is there to help employees, regardless of how long they've been with the company. They can provide guidance on topics like benefits, vacation days, and workplace safety. They can also be a resource for conflict resolution and mediation.
So next time you're tempted to say, "I don't need HR's help," remember that they're there to assist you, no matter what your situation may be.
The "I know better than HR" employee
There's always that one employee who seems to think they know better than HR. They're the ones who complain about every little thing, try to get out of every company policy, and generally just make life difficult for everyone else. But why do they do it?
There are a few possible explanations. Maybe they've had some bad experiences with HR in the past and now they're just gun-shy. Or maybe they're just difficult people who like to stir up trouble. Whatever the reason, it's not doing them any favors.
HR is there to help employees, not to make their lives harder. So if you're the "I know better than HR" type, try to rein it in a bit. Trust that HR is there to help, not to hurt - and you might just find that life gets a lot easier as a result.
The "HR is always changing things and I can't keep up" employee
As the workplace continues to evolve, so too does the role of human resources. With new technologies and changes in the labor market, HR must constantly adapt in order to stay ahead of the curve. For some employees, this can be a source of frustration. They feel like they can't keep up with the constant changes, and that their job is always in flux. While it's true that HR does have to change with the times, there are some ways to make the transition easier.
First, try to stay informed about new developments in HR. There are lots of great books, articles, and online resources that can help you stay current.
Second, don't be afraid to ask questions. If you're unsure about something, ask your HR contact or manager for clarification.
Finally, remember that change is inevitable. Embrace it, and you'll be able to keep up with the ever-evolving field of HR.
The "HR doesn't understand my job/department" employee
The "HR doesn't understand my job/department" employee is a common type of employee that can be found in any organization. This employee is usually respected by their colleagues and may even be considered a subject matter expert in their field.
However, they often have a negative view of HR and feel that the department doesn't understand their job or department. This feeling can lead to frustration and mistrust, and can make it difficult for HR to effectively partner with this employee. In order to build trust and improve communication, HR should take the time to learn about this employee's job and department. By doing so, HR will be better able to understand their perspective and find ways to support them.
Is your organization being held back by one or more of these types of employees? If so, it may be time for some HR training. Our HR management course will help you learn how to effectively manage these types of difficult employees and get the most out of your workforce. The course is designed to help you understand the different motivations and goals of each type of employee, as well as how to best communicate with them.
With our expert instruction, you'll be able to overcome any challenges posed by these five types ofEmployees in no time. Sign up today and bad-attitude proof your workplace tomorrow!
employee
hr
human resources management
Bilal Şentürk
Blogger
He completed his undergraduate studies at Celal Bayar University, Anadolu University and Istanbul University, and a Master's degree with thesis on Human Resources Management at Yıldız Technical University and Business Management at Beykent University. He is currently writing a doctoral thesis on human resources and consulting businesses on human resources.
Related Posts
Our team of experts is passionate about providing accurate and helpful information, and we're always updating our blog with new articles and videos. So if you're looking for reliable advice and informative content, be sure to check out our blog today.