Professions
What Is a Personal Trainer?
19 November 2021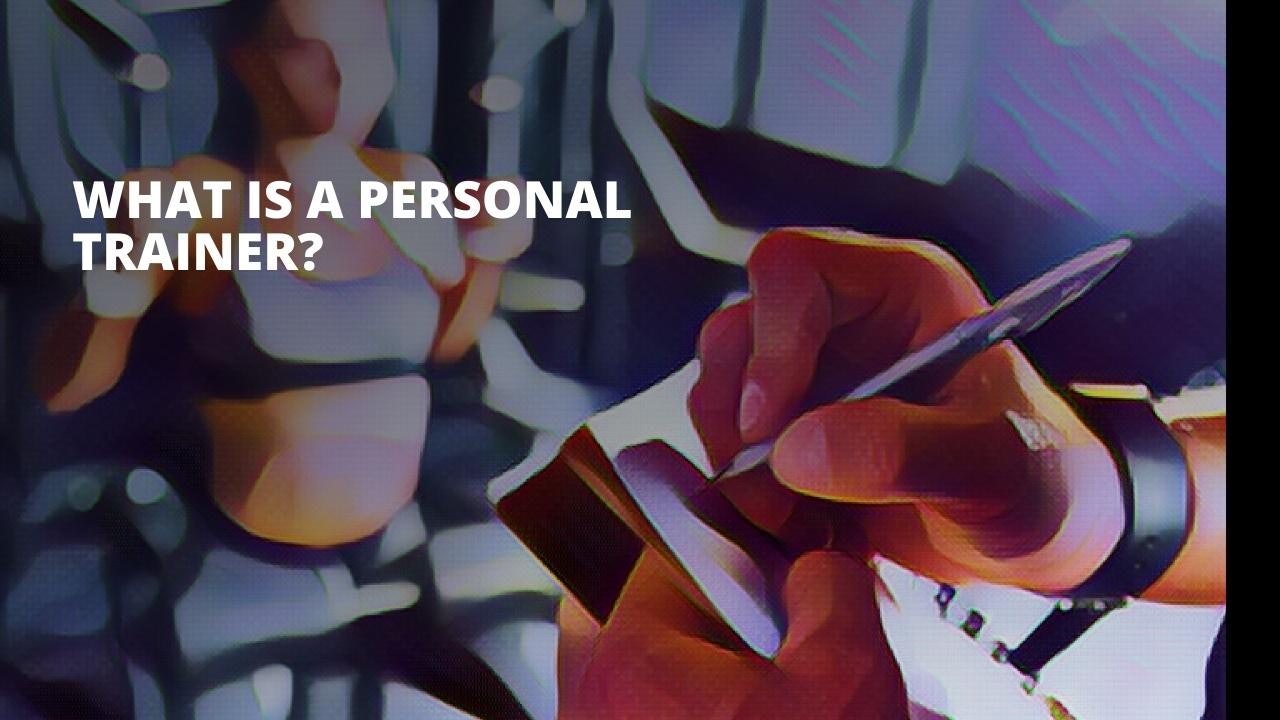 | Aspect | Description | More Info |
| --- | --- | --- |
| Education & Certification | Personal trainers must complete a state-approved course and get certified | Qualifications vary by state, ensure to check certifications when hiring a trainer |
| Core Duties | Designs exercise programs, provides dietary guidance, monitors progress | Work can be both in a gym or online, one-on-one or group sessions |
| Characteristics | Great communication skills, exercise knowledge, motivation skills | Should be able to tailor programs to individual needs of clients |
| Employment Scope | Can offer services in person or online | Online trainers need to be tech-savvy and provide the same level of service |
| Income | Yearly earnings can range between $40,000 to $70,000 | Income can be higher if trainer runs a personal training business |
| Certification Process | State guidelines for certification must be followed | Approximately 300 hours of personal training college credits required |
| Future of the Profession | Expected to see massive growth due to increasing health awareness | Increased emphasis on preventive care may open new opportunities |
| Entry Route | Obtaining personal training job or opening a personal training business | Can be physical at a gym or digital as an online personal trainer |
| Skill Set | Personal trainers need motivation, communication and mentoring skills | Additional technical skills are required for online personal trainers |
| Work Environment | Work can be in a gym, community center or online | Flexibility to choose working hours, especially when running own business |
A personal trainer is a fitness professional who assists clients by providing assistance, motivation, and instruction in areas such as exercise technique and training, program design, nutritional guidance, and lifestyle advice. The personal trainer supports the client's health and wellness while maintaining a safe and effective workout.
Personal trainer works with people from all walks of life: men, women, and children of different ages and abilities. The personal trainer has completed an approved personal training course offered at a nationally accredited personal training college or university. Personal Trainers are certified by their state's board of fitness supervisors. Therefore, before hiring any personal trainer, you should check whether they are certified in the state they are in.
In addition to physical education knowledge, personal trainers also need to have excellent communication skills. This is because personal trainers must deal with a wide variety of people of all ages and abilities. Clients need to help them achieve their personal health and wellness goals safely and effectively.
What Are The Duties Of Personal Trainer?
A personal trainer's job may include developing training programs for clients, instructing clients on proper exercise technique, recommending supplements or nutritional recommendations based on the client's personal needs, and designing custom meal plans. Some personal trainers work one-on-one with a client at a gym, while others lead a group exercise class at local establishments or a community center.
It depends on the type of personal training business you open, which will determine what hours your business is open for training sessions. For example, if you run an online personal trainer business, you can work out whenever you want, but if you decide to open a store at your local gym, your working hours will likely be similar to other personal trainers working there.
What Are The Characteristics Of A Personal Trainer?
Training sessions are offered either in person or online via virtual personal training. Personal trainers who offer online personal training should have an understanding of the basics of internet technology as well as specialist knowledge of exercise physiology and nutritional principles. Online personal trainers need to be able to provide their clients with the same level of personal service as their real-world counterparts, while using specific web tools for communication.
This includes regularly emailing customized meal plans, fitness assessments, workout demonstrations, and progress reports during any workout month. This type of personal trainer not only has great computer skills but must also be great motivators and know how to help people lose weight and get in shape.
A personal trainer makes a very good living. While the average personal trainer salary will vary depending on your location, years of experience, and the personal training business you run, earnings of between $40,000 and $70,000 per year can be expected. Some personal trainers take advantage of their flexible schedules by starting their own personal training business where they set their own hours at home and work as much or as little as they want.
Although a personal trainer is a highly rewarding profession, it is not for everyone. If you're interested in a career as a personal trainer, you must first follow your state guidelines for certification (most personal trainer courses require around 300 hours of personal trainer college credits) and be sure to start Attending personal trainer seminars as soon as possible.
Also, if you decide to open your personal trainer business at a local gym, you can work several personal training shifts per week for free so that the facility has a chance to test your skills first hand before hiring you.
What Is The Future Of A Personal Trainer?
The personal trainer industry is on a path of massive growth over the next few years, as a growing population becomes more active and uses personal trainers as the primary way to stay fit. In addition to demand from those seeking to improve their personal health and wellness levels, there has been an increased emphasis on preventive health care driven by rising medical costs, which has prompted personal trainers to become more involved in working with clients to prevent injuries and reduce risks. Developing certain diseases such as obesity, osteoporosis, and diabetes.
How To Be A Personal Trainer?
A personal trainer job is a great way to have your own personal training app without having to work for someone else. With an online personal trainer job, you can work from anywhere in the world as long as you have a computer and internet connection.
If you enjoy helping people, personal trainer courses are a great option because they not only let you help those who want to lose weight, get in shape, or get healthier, but they also teach you how to personalize each client's fitness program based on their goals.
By opening a personal trainer office at your local gym, health club, or both, you will give your clients the opportunity to work with a personal trainer at any time during normal business hours, rather than taking personal training classes.
What Are Similarities A Personal Trainer And A Life Coach?
If you're considering becoming a personal trainer or life coach, there are some similarities between the two Professions. Some will be obvious to you, while others may not cross your mind. In this article, take a look at these similarities so you can determine if any profession is right for you.
When it comes to the similarities between a personal trainer and a life coach;
Personal trainers and life coaches help their clients achieve goals and find solutions. They also hold themselves accountable to themselves and their customers to make sure these changes happen and stay the same once they are made. This means that both a personal trainer and Life Coaching came with responsibilities. You shouldn't take either career lightly because it takes years of dedication before you start seeing any kind of results in your clients.
Both personal trainers and life coaches work with people so that they are happy, healthy, and achieve the goals they set for themselves. Whether you're trying to lose weight or be happier, a coach or coach can help you succeed. The exercise routines and lifestyle changes, you will be responsible for creating will be made under the direction of your instructor or coach.
Neither personal training nor Life Coaching is easy on the imagination, and both professions should only be entered if you fully believe in them; These types of careers can take years out of your life because of school, work, family obligations etc. requires such dedication on top of what you already add to your regular daily activities.
This is especially true for Life Coaching because it can be difficult to face your inner demons to achieve the success you seek. Personal trainers do not have this additional responsibility; they just need to make sure their clients maintain a healthy diet and exercise three or four times a week. They can then monitor their progress by checking in with them every few weeks before even seeing the fruits of their work month at the end.
While both personal trainer and Life Coaching bring different responsibilities, there are many similarities between the two professions.
Here are some examples:
Both involve accountability

They should set realistic goals with their customers

Their advice should always be truthful as lies will only hurt their customers

They should motivate their customers to be successful
You should also remember that sometimes you can be a personal trainer, and life coach, but this is not something that happens on a regular basis. When you first start out in these two professions, it's best to focus on one or the other so as not to spread yourself out too much. Once you've gained some experience and learned exactly the type of work ethic that suits you best, you'll have plenty of time for your career to grow. But for now, be sure to research both professions before making any decisions about which direction to go in the future.
How To Be A Life Coach?
After talking about the similar aspects of coaching and coaching, if you are determined to be a life coach, you can get this Life Coaching Training online. You can also take a look at other coaching training at the Institute.
In addition to coaching someone, you can also attend these courses to improve yourself. You can apply for a job with the certificates you have received from the Enstitu's online courses.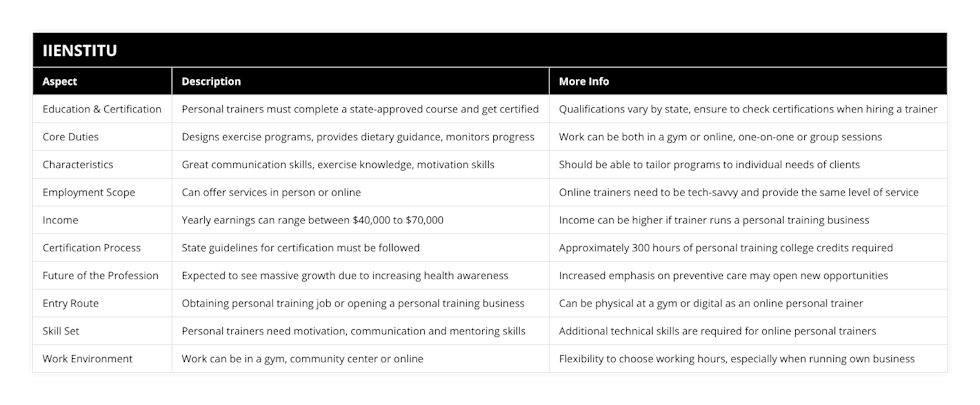 personal trainer
life coach
life coaching
what is a personal trainer
personal trainer duties
personal trainer and life coach
what are similarities a personal trainer and a life coach

Sezin Gök
Blogger
SHe is a graduate of Akdeniz University, Department of Business Administration. She graduated from the university with a faculty degree. It has contributed to its environment with its social responsibility project. She writes articles about business and its fields.
Related Posts
Our team of experts is passionate about providing accurate and helpful information, and we're always updating our blog with new articles and videos. So if you're looking for reliable advice and informative content, be sure to check out our blog today.