Problem Solving
Unraveling Edward de Bono's Six Thinking Hats Technique
15 March 2023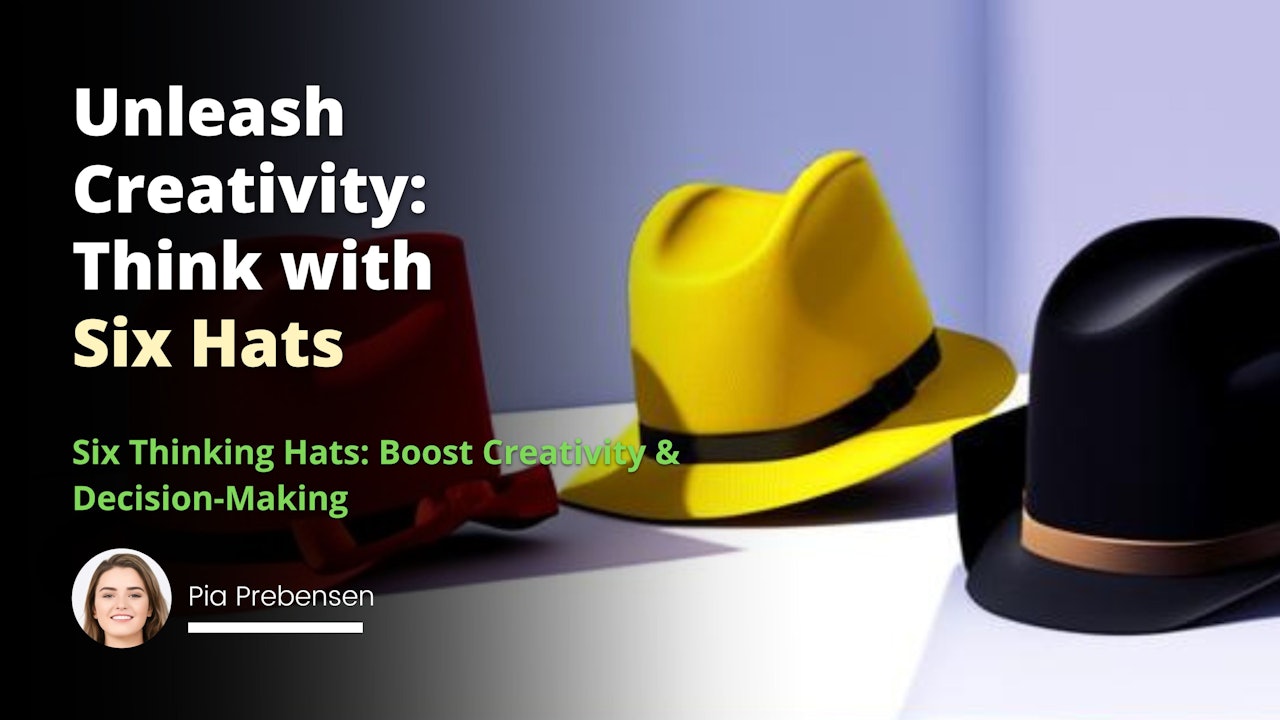 | Hat Color | Objectives | Practical Example |
| --- | --- | --- |
| White | Provide accurate and relevant information, encourage data-driven decision-making, identify gaps in knowledge | Business Strategy- Gathering market research, competitor analysis, and customer feedback |
| White | Provide accurate and relevant information, encourage data-driven decision-making, identify gaps in knowledge | Public Policy- Collecting data on social, economic, and environmental factors |
| White | Provide accurate and relevant information, encourage data-driven decision-making, identify gaps in knowledge | Personal Finance- Researching and analyzing information on financial products, market trends |
| Red | Encourage emotional expression, acknowledge the role of emotions in decision-making, foster empathy and understanding | Product Design- Expressing initial thoughts and feelings about a design without rationalizing |
| Red | Encourage emotional expression, acknowledge the role of emotions in decision-making, foster empathy and understanding | Negotiations- Using body language, facial expressions to convey emotions |
| Red | Encourage emotional expression, acknowledge the role of emotions in decision-making, foster empathy and understanding | Team Conflict Resolution- Sharing feelings, perspectives to create a supportive environment |
| Black | Examine potential issues and risks, encourage critical and cautious decision-making | Financial Planning- Evaluating potential risks in a financial plan |
| Yellow | Emphasize positive aspects, generate optimistic outlook, make beneficial decisions | Product Launch- Highlighting benefits and potential success of a new product |
| Green | Generate creative solutions, encourage innovative thinking | Brainstorming Session- Proposing novel ideas and solutions |
| Blue | Control and manage the thinking process, monitor use of other hats | Meeting Facilitation- Ensuring structured and balanced discussion |
The Six Thinking Hats technique, developed by Edward de Bono, is a decisive decision-making and problem-solving tool. It fosters creative and innovative thinking by facilitating the exploration of different perspectives. In this blog post, we will delve into the various aspects of the Six Thinking Hats, including their purpose, implementation, and practical examples.
Unveiling the Purpose of the Six Thinking Hats
The primary objective of the Six Thinking Hats technique is to promote lateral thinking. By adopting various "hats" or roles, participants can analyze a problem or situation from different angles. This encourages critical thinking, collaboration, and well-rounded decision-making.
Edward de Bono's Six Thinking Hats visually represents different cognitive approaches. They encourage individuals and groups to consider diverse perspectives, leading to more effective problem-solving and decision-making.
Understanding the Six Thinking Hats
De Bono's Six Thinking Hats represent distinct modes of thinking, each associated with a specific color. The hats serve as a metaphor for the mindset one should adopt while wearing the respective Hat. The six hats are as follows:
White Hat: Delving Deeper into Information and Facts
The White Hat is crucial in the Six Thinking Hats technique, laying the foundation for informed decision-making. Participants ensure that their discussions and decisions are rooted in evidence and reality by focusing on data, facts, and information. Let us explore this Hat in greater detail by examining its objectives, methods, and practical examples.
Objectives of the White Hat
The primary objectives of the White Hat are to:
Provide accurate and relevant information: The Hat emphasizes gathering and sharing reliable data to support informed discussions and decisions.

Encourage data-driven decision-making: By focusing on evidence-based information, the White Hat minimizes the influence of assumptions, biases, and personal opinions.

Identify gaps in knowledge: Recognizing the limitations of available information is essential for making effective decisions, as it allows participants to seek additional data or consider alternative sources.
Methods for Using the White Hat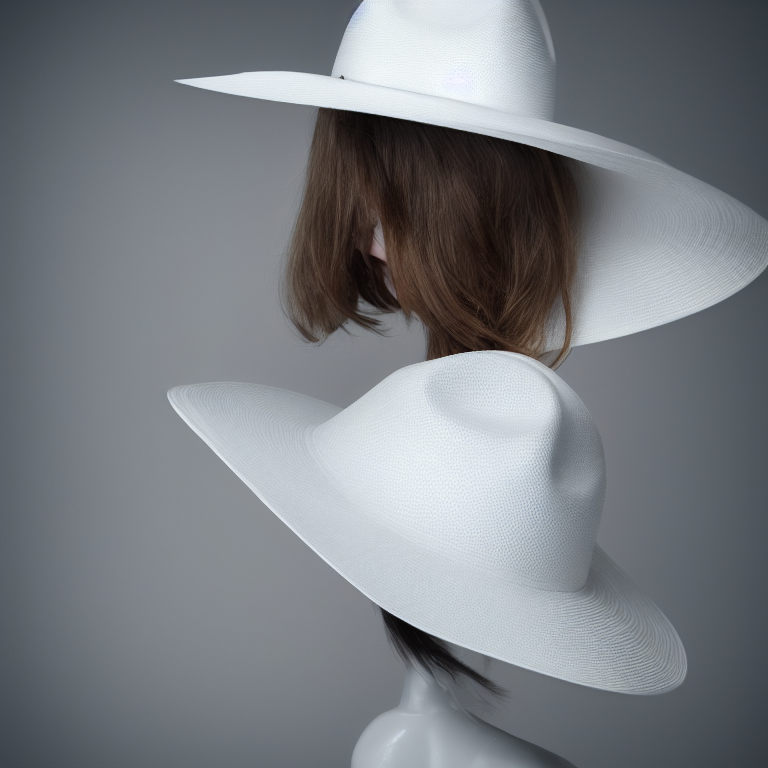 When using the White Hat, participants can employ various methods to gather and analyze information, such as:
Research and data collection: Conduct thorough research to collect accurate and up-to-date information from reliable sources.

Data analysis and interpretation: Analyze the collected data to identify trends, patterns, and critical insights that may influence decision-making.

Presentation and visualization: Present information clearly and concisely, using visuals like graphs and charts to enhance understanding and communication.
Practical Examples of the White Hat
The following examples demonstrate the use of the White Hat in different contexts:
Example 1: Business Strategy
When formulating a business strategy, a company's leadership team can use the White Hat to gather market research, competitor analysis, and customer feedback. By analyzing this information, they can identify potential opportunities and threats and design strategies to capitalize on or mitigate them.
Related Course: Leadership Course Online
Example 2: Public Policy
In public policy development, government agencies can employ the White Hat to collect data on social, economic, and environmental factors. This information can help policymakers understand the impact of their decisions on various stakeholders and make informed choices that align with their objectives.
Example 3: Personal Finance
Individuals can utilize the White Hat when making personal finance decisions, such as investing or budgeting. By researching and analyzing information on financial products, market trends, and personal goals, they can make well-informed decisions that contribute to their financial well-being.
Red Hat (Emotions and Intuition)
The primary objectives of Red Hat are to:
Encourage emotional expression: The Red Hat allows participants to share their emotions, feelings, and intuitions without justifying them.

Acknowledge the role of emotions in decision-making: Emotions can influence decisions, and Red Hat ensures that they are considered in the process.

Foster empathy and understanding: Participants can better understand each other's perspectives and create a supportive environment by expressing emotions.
Methods for Using the Red Hat
When using the Red Hat, participants can:
Share gut reactions: Express initial thoughts and feelings about a situation or idea without rationalizing them.

Use non-verbal communication: Leverage body language, facial expressions, and tone of voice to convey emotions.

Reflect on emotional responses: Consider the possible reasons behind emotional reactions to gain deeper insights.
Practical Examples of the Red Hat
Examples of the Red Hat in action include:
Product design: Designers can use Red Hat to share their emotional responses to a product's aesthetics, user experience, or functionality.

Conflict resolution: In resolving conflicts, individuals can express their emotions to help others understand their perspectives and work towards a resolution.

Customer feedback: Businesses can collect emotional feedback from customers to better understand their needs and preferences.

Black Hat (Critical and Cautious)
The primary objectives of Black Hat are to:
Assess potential risks and drawbacks: The Black Hat encourages participants to identify problems and challenges associated with a decision or idea.

Strengthen decision-making: Participants can make more robust decisions considering potential obstacles by identifying risks.

Encourage realistic thinking: The Black Hat promotes a balanced perspective by acknowledging the limitations and challenges of a situation.
Methods for Using the Black Hat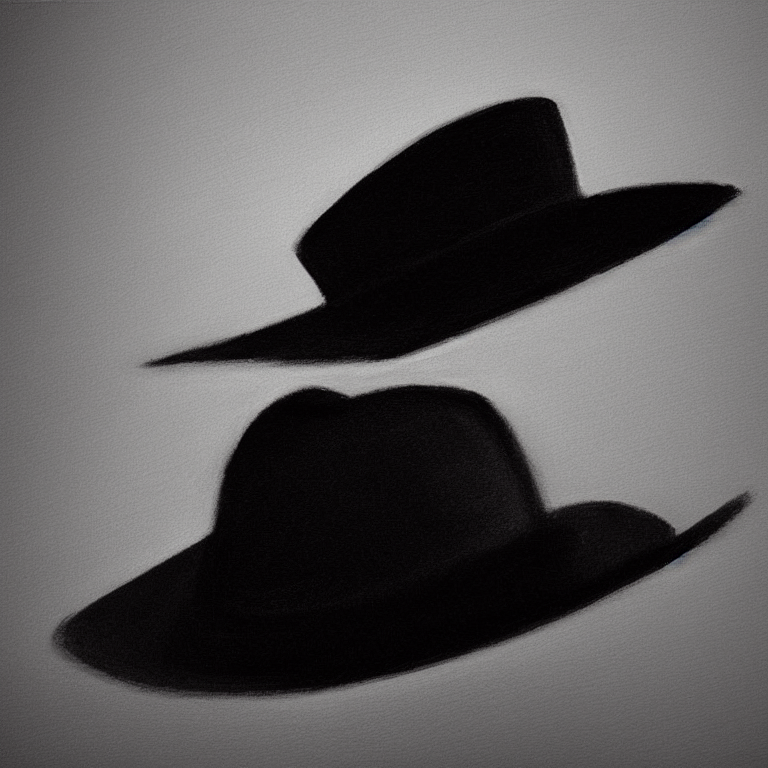 When using the Black Hat, participants can:
Identify worst-case scenarios: Consider potential adverse outcomes and the likelihood of their occurrence.

Evaluate feasibility: Assess the practicality and viability of an idea or decision.

Analyze potential consequences: Examine the possible implications and repercussions of a decision or idea.
Practical Examples of the Black Hat
Examples of the Black Hat in action include:
Project management: Project managers can use the Black Hat to assess potential risks and challenges, ensuring that they develop contingency plans to mitigate them.

Investment analysis: Investors can employ the Black Hat to evaluate potential risks associated with an investment, helping them make more informed decisions.

Quality control: Companies can leverage Black Hat to identify potential defects or issues in their products or services, enabling them to address them proactively.

Yellow Hat (Optimism and Benefits)
The primary objectives of the Yellow Hat are to:
Focus on the positive aspects: The Yellow Hat emphasizes the benefits, advantages, and opportunities a decision or idea presents.

Encourage optimism: By highlighting positive aspects, the Yellow Hat fosters a sense of optimism and motivation.

Balance the thinking process: The Yellow Hat counterbalances the Black Hat, ensuring that both positive and negative aspects are considered in the decision-making process.
Methods for Using the Yellow Hat
When using the Yellow Hat, participants can:
Identify benefits and opportunities: Highlight a decision or idea's positive aspects and potential gains.

Envision success: Imagine a scenario in which the idea or decision leads to a successful outcome.

Assess long-term value: Consider a decision or idea's potential benefits and advantages.
Practical Examples of the Yellow Hat
Examples of Business expansion: Companies can use the Yellow Hat to explore the potential benefits and opportunities associated with entering new markets or launching new products.
Personal goal-setting: Individuals can apply the Yellow Hat to envision the positive outcomes of achieving their goals, boosting motivation and perseverance.
Team building: Teams can leverage the Yellow Hat to recognize each member's strengths and contributions, fostering a positive and supportive environment.
Green Hat (Creativity and Alternatives)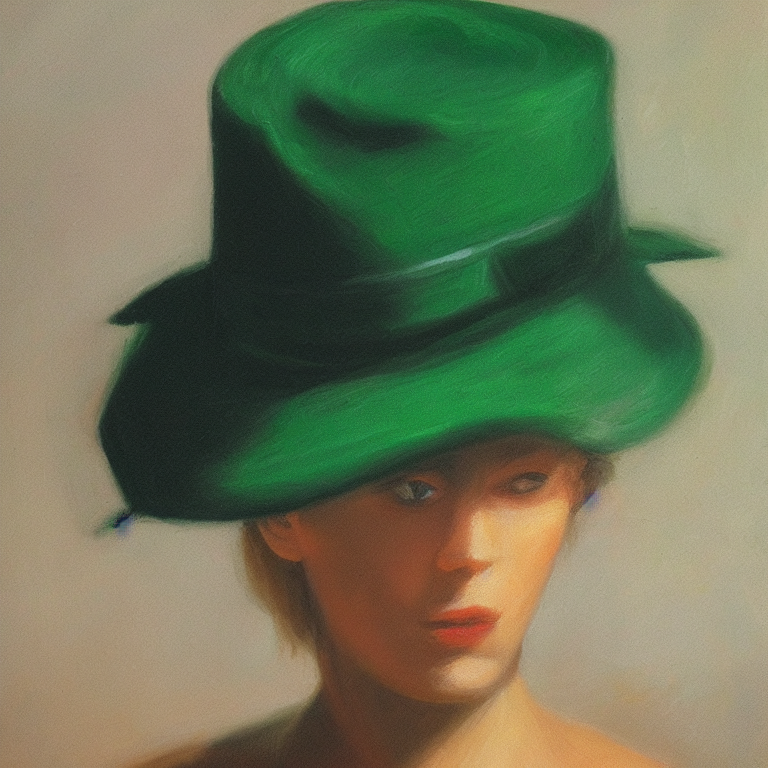 The primary objectives of the Green Hat are to:
Stimulate creative thinking: The Green Hat encourages participants to think outside the box and explore new ideas.

Consider alternative solutions: By brainstorming different options, the Green Hat ensures a wide range of solutions is considered.

Challenge assumptions: The Green Hat promotes critical thinking by questioning established beliefs and assumptions.
Methods for Using the Green Hat
When using the Green Hat, participants can:
Brainstorm: Engage in open-ended brainstorming sessions to generate new ideas and solutions.

Employ creative techniques: Utilize mind mapping, lateral thinking, or the SCAMPER method to stimulate creativity.

Encourage experimentation: Test unconventional ideas and approaches, embracing a trial-and-error mindset.
Practical Examples of the Green Hat
Examples of the Green Hat in action include:
Innovation management: Companies can use the Green Hat to foster a culture of innovation and encourage the development of breakthrough ideas and products.

Problem-solving: Teams can apply the Green Hat to explore alternative solutions to complex problems, increasing the likelihood of finding practical and novel approaches.

Personal growth: Individuals can leverage the Green Hat to challenge their assumptions and beliefs, promoting self-improvement and personal development.

Blue Hat (Control and Management)
The primary objectives of Blue Hat are to: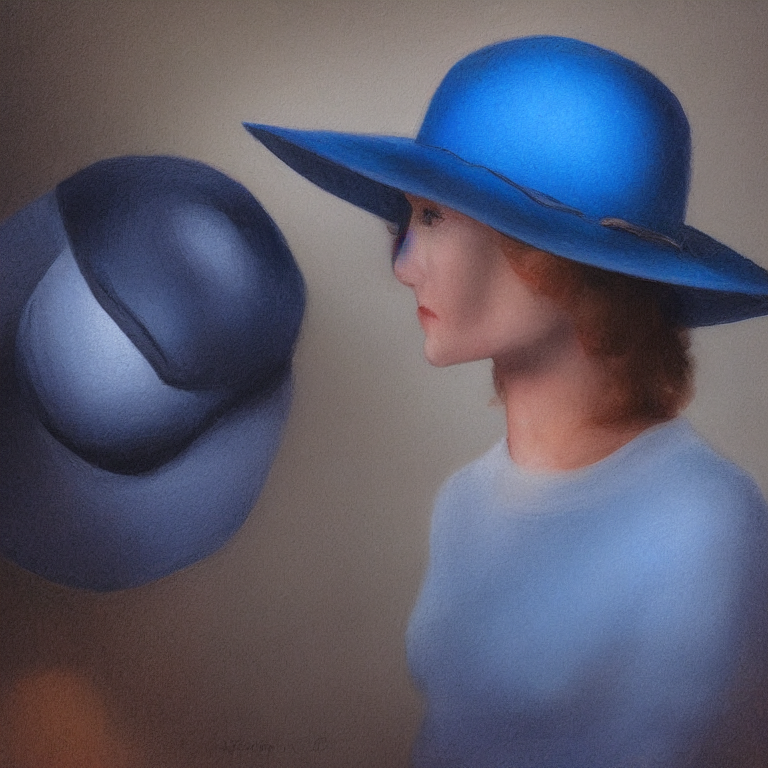 Manage the thinking process: The Blue Hat oversees the application of the other hats, ensuring that each one is used effectively and sequentially.

Maintain focus and direction: By controlling the thinking process, Blue Hat helps participants stay on track and avoid unproductive discussions.

Facilitate reflection and refinement: The Blue Hat encourages participants to review the thinking process outcomes and identify improvement areas.
Methods for Using the Blue Hat
When using the Blue Hat, participants can:
Establish structure: Define the sequence and duration of the thinking process, setting clear expectations and guidelines.

Monitor progress: Regularly assess the progress of the thinking process, ensuring that participants adhere to the established structure.

Facilitate feedback: Encourage participants to provide feedback on the thinking process, enabling continuous improvement and refinement.
Practical Examples of the Blue Hat
Examples of the Blue Hat in action include:
Meeting facilitation: Meeting leaders can use the Blue Hat to manage the discussion and ensure that all perspectives are considered while maintaining focus and direction.

Project planning: Project managers can apply the Blue Hat to oversee the planning process, ensuring that all aspects of the project are considered, and potential risks are addressed.

Personal organization: Individuals can leverage Blue Hat to manage their decision-making processes, helping them make more informed and balanced choices.
Implementing the Six Thinking Hats Technique
To apply the Six Thinking Hats technique in a group setting, follow these steps:
Introduce the concept: Explain the purpose of the Six Thinking Hats and their respective roles.

Define the problem: Clearly outline the problem or decision the group will address.

Allocate time: Assign a specific duration for each Hat, ensuring all participants have ample time to express their thoughts.

Facilitate the process: Guide the group through the sequence of hats, encouraging them to adopt the mindset associated with each Hat.

Record the outcomes: Document the insights, ideas, and decisions generated during the process.

Reflect and refine: Review the outcomes, identify areas for improvement, and refine the process for future sessions.
Practical Examples of the Six Thinking Hats
The versatility of the Six Thinking Hats technique allows it to be used across various domains. Here are three examples:
Example 1: Product Development
A team developing a new product can utilize the Six Thinking Hats to explore different aspects of their product, from design to marketing. They can gather information, identify potential challenges, brainstorm innovative features, and assess the emotional appeal of their product.
Example 2: Organizational Decision-Making
Leaders and managers can use the Six Thinking Hats technique to facilitate well-rounded decision-making. By considering the perspectives of various stakeholders, they can identify potential risks, benefits, and innovative solutions that may otherwise be overlooked.
Example 3: Education and Training
Educators and trainers can employ the Six Thinking Hats technique to encourage critical thinking and creativity among students. By engaging learners in structured discussions and debates, they can develop essential problem-solving and decision-making skills.
Key Benefits of the Six Thinking Hats Technique
The Six Thinking Hats technique offers numerous advantages, some of which include the following:
Enhanced creativity: The technique stimulates innovative and out-of-the-box thinking by encouraging diverse perspectives.

Improved decision-making: Systematically exploring different aspects leads to more informed and balanced decisions.

Increased collaboration: The technique fosters a collaborative environment, enabling team members to understand and appreciate each other's perspectives.

Time efficiency: By structuring the thinking process, the technique helps to save time and prevent unproductive discussions.

Conflict resolution: The Six Thinking Hats technique allows individuals to express their thoughts and feelings in a structured manner, reducing the likelihood of emotional conflicts.
Conclusion
Edward de Bono's Six Thinking Hats is a versatile and powerful technique that promotes creativity, collaboration, and effective decision-making. By embracing the distinct perspectives represented by each Hat, individuals, and groups can navigate complex problems and situations with greater ease and confidence. The practical examples in this blog post showcase the technique's applicability across various domains, making it an invaluable tool for personal and professional growth.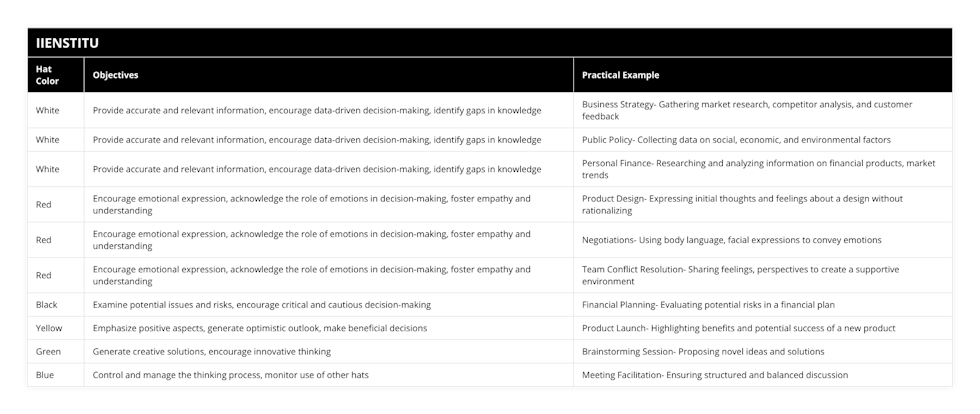 management
Blue Hat
Black Hat
benefits
Green Hat
White Hat
control
Yellow Hat
emotions
alternatives
intuition
optimism
critical thinking
Red Hat
information
decision-making
Six Thinking Hats
collaboration
creativity
Edward de Bono
Pia Prebensen
Personal Growth Expert
Pia Prebensen is a personal growth expert who helps people identify and overcome their limiting beliefs. She has been featured in various online and print publications, including Elite Daily and The Huffington Post.
Born and raised in Denmark, Pia has always been fascinated by human behavior and the inner workings of the mind.
Related Posts
Our team of experts is passionate about providing accurate and helpful information, and we're always updating our blog with new articles and videos. So if you're looking for reliable advice and informative content, be sure to check out our blog today.