Digital Marketing
How to Use Instagram Stories for Digital Marketing?
06 January 2022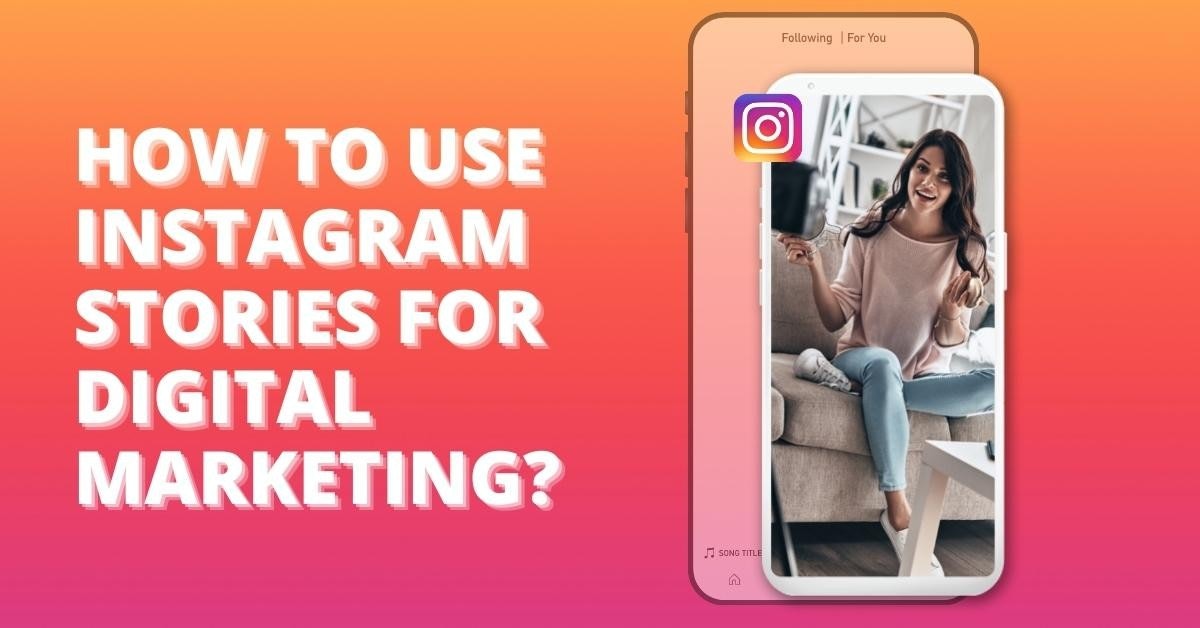 | Marketing Technique | Description | Example Use Case |
| --- | --- | --- |
| UGC Contest Promotions | Allows sharing user-generated content (photos and videos) promoting an event or product. | Pizza Hut's #CheerstoPizzaHut contest. Users post their videos and the most liked post wins the contest. |
| Live Video Broadcasts | Enables users to broadcast videos in real time directly from their story, engaging the audience. | Connecting with fans or customers in real-time; a famous person broadcasting live can encourage fans to tune in. |
| Screenshot Alerts | Alerts when someone screenshots your story, useful for controlling sharing or engaging with viewers. | Engaging with those who screenshotted your story to possibly view and engage with your other posts. |
| Live Video Q&A's or Polls | Offers live interaction with followers, making it useful for direct engagement. | Banana Republic using this technique to promote its new clothing line; direct customer interaction. |
| Behind the Scenes Content | Offers a peek behind the scenes without restrictions of post quantity or frequency. | Offering regular updates or sneak peaks to keep followers engaged. |
| Gather Customer Insights | A beneficial tool for customer service and gathering insights into customer sentiment. | Ford analyzing customer sentiment within Instagram Stories. |
| Link to Facebook Page | Allows the linking of an Instagram story to a Facebook page, gaining a broader audience. | Brands resolving customer queries by redirecting them to their Facebook page. |
| Use of Poll Stickers | Allows instant audience feedback or to run contests using the poll stickers. | Brands gaining customer insights or feedback on a new product launch. |
| Desktop Live Streaming | Desktop streaming option for those who prefer a computer interface for live broadcasting. | Facebook's push into live streaming capabilities from a desktop. |
| Notification of nearby streaming | Receives notification if anyone is streaming nearby, attracting potential viewers. | Can be used to tune in to famous people's streaming if they are broadcasting nearby. |
Instagram Stories are clearly a significant contender to Snapchat,  and with good reason. The feature is similar to Snapchat's popular Stories feature (which they recently released on their desktop version for the first time), but it has its differences.
The Instagram team has gradually worked on helpful tools that give you more options than before, like linking your Facebook Page or adding a poll to your story. Here are some of my favorite ways to use Instagram Story for marketing:
UGC Contest Promotions
Instagram Stories make it easy to share user-generated content (UGC), meaning photos and videos that fans have taken during an event or promotion. As long as they aren't too racy or offensive, this type of content can be a gold mine for brands looking to display their community in fun and engaging ways.
Pizza Hut ran a UGC contest recently that asked people to post videos of themselves doing the #CheerstoPizzaHut challenge. The posts that got the most likes would win, with winners chosen each week for four weeks. This is an example of how you can also take advantage of Instagram's "new" poll stickers, one of my favorite additions since Stories launched - it makes it easy to run contests or get instant feedback from your audience.
Live Video Broadcasts
It's well known by now that Facebook has been pushing heavily into live streaming, with CEO Mark Zuckerberg stating his goal to make "live video on all platforms," which includes Instagram.
Facebook has also made it possible for users to live stream from their desktop computers, but not everyone needs to broadcast. But if you do want to use your computer to take advantage of Facebook's live streaming capabilities, now there's no need to open up another app (like Periscope) - you can do it right in your Story.
You can also see who's streaming live at any given time on the Explore page, and if they're broadcasting near you, you'll get a notification as well. So if someone famous is streaming nearby, that could be an easy way for fans or press to tune in. This feature would really take off if Instagram added chat functionality as Snapchat does during significant events.
Screenshot Alerts
When you first post a photo or video to your story, it disappears after 24 hours (unless you share it again). But suppose someone screenshots your story within 24 hours of posting the next time they open Instagram. In that case, it will notify them that they've taken a screenshot of something. This is useful for stopping people from taking screen captures and possibly sharing the content elsewhere without permission (often against Instagram's policies). Still, it can also be used as an engagement tactic.
Suppose you want to get the attention of users who have already seen your story. In that case, screenshotting could be a way to entice them to take another look at what you're putting out there and engage with you on Insta outside of your regular posts. This concept isn't nearly as popular as Snapchat's screenshot function is. Nevertheless, it could be something worth experimenting with if you want to engage with those who have already seen your content. 
Live Video Q&A's or Polls
There are several ways to use Instagram Stories for engagement, but my favorite so far has been live video Q&A's. By now, you're probably familiar with live videos on Facebook, where you can interact with viewers in real-time. Sure, that's great for celebrities or brands with a big following - but what about smaller businesses? 
Instagram Stories makes it easy to do this without having tons of followers (although it helps). Now anyone can take advantage of this type of direct engagement, and brands like the Banana Republic have already taken advantage as they've used it as a way to promote their new clothing line.
Behind the Scenes Content
Snapchat is great for giving your audience a peek behind the scenes. Still, with Stories, you can quickly bring that functionality to Instagram. And unlike Snapchat, people will still be able to find and see your content after it expires (because they'll know your username).
What's nice about running a series on Instagram Stories is that you don't even need to post every day or use all of the features available - just pop in with an updated photo or video occasionally and keep things fresh. But I do recommend keeping up at least one live video or Q&A series. That way, you can reach out to your audience multiple times per week without looking too repetitive.
Gather Customer Insights
Suppose you use social media for customer service. In that case, Instagram Stories has the potential to quickly gather insights about what people are saying and feeling about your brand. And because of this, analyzing customer sentiment within Instagram Stories is something brands like Ford are already doing.
There's also less pressure regarding reaching out via Stories since the effort only needs to be made once (versus having to respond individually to every person). This could be especially useful if you want to get the details on a negative experience someone had with your product or services before they go off and post their own story about it.
Drive Traffic to Your Site
With Instagram Stories, you can link to an external site, which brands like Lancome are doing to drive traffic back to their product pages. The travel company Smyth & Gibson has also done this with links taking people directly to the Explore page of its website, where they can explore other destinations (without using hashtags). With the right content and approach, any business looking for more exposure on Instagram could use this type of direct engagement.

Monica Bourbon
Blogger
She describes himself as someone who loves to write about digital marketing, social media and public relations. His personal development special interest lies in self-improvement through reading books on the subject of human behavior; she also has an eye for how these topics apply outside just business or career settings too!
Related Posts
Our team of experts is passionate about providing accurate and helpful information, and we're always updating our blog with new articles and videos. So if you're looking for reliable advice and informative content, be sure to check out our blog today.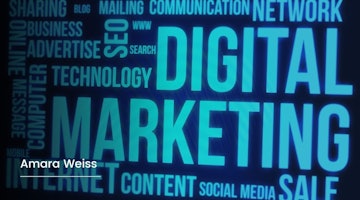 Digital Marketing
The Most Comprehensive Guide To Digital Marketing Skills
17 April 2022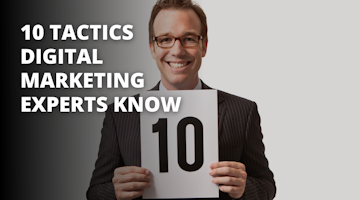 Digital Marketing
10 Tactics Digital Marketing Experts Know
20 January 2022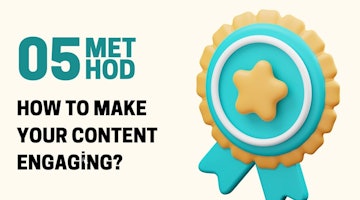 Blogging
How To Make Your Content Engaging?
06 December 2021