Interview Questions
Interview Question: Why Is Problem Solving Important to You?
25 August 2023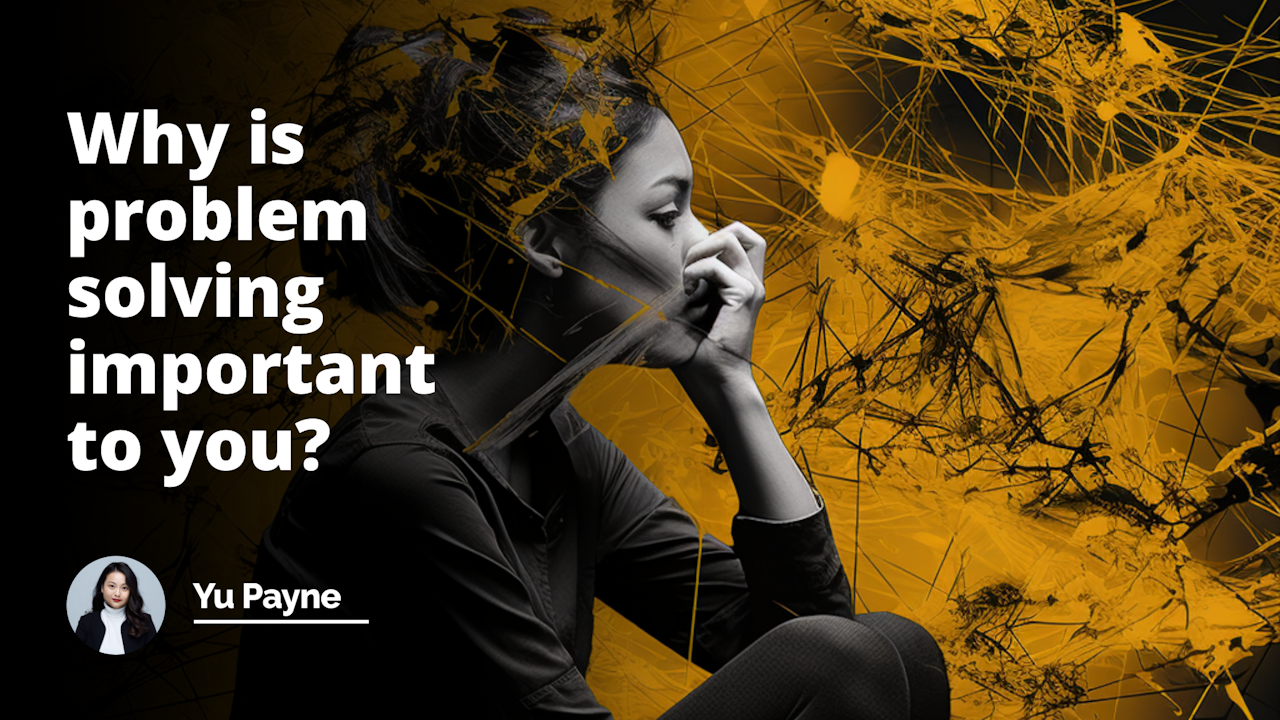 | Aspect of Problem Solving | Description | Importance |
| --- | --- | --- |
| Critical Thinking | Ability to analyze information objectively and make a reasoned judgement. | Helps in making sound decisions and drives the problem-solving process. |
| Decision-Making | Ability to make choices by identifying a decision, gathering information, and assessing alternative resolutions. | Drives the course of action after the problem has been analyzed. |
| Creativity and Innovation | Ability to generate innovative ideas and solutions. | Leads to improved processes and procedures and can resolve recurring issues. |
| Collaboration | Ability to work together to achieve a common goal. | Encourages a collective approach towards problem solving, introducing diversity in ideas. |
| Approach Towards Challenges | Positive attitude towards solving problems and tackling challenges. | Drives resilience and encourages perseverance in difficult times. |
| Strategic Problem Solving | Ability to focus beyond the immediate issues and develop strategies for the future. | Facilitates anticipation of potential issues and allows for preparation. |
| Impact on Team Dynamics | Effects of problem solving on the functioning and performance of a team. | Encourages a collaborative and productive work environment. |
| Role in Career Success | The contribution of strong problem-solving skills in achieving career growth. | Significant skill for job progression and performance. |
| Value in Personal Growth | The role of problem solving in personal development and self-understanding. | Promotes self-awareness and understanding of capabilities. |
| Role in Organizational Success | Contribution of problem-solving abilities to the overall success of an organization. | Vital for strategic planning, efficient operations, and overall organizational efficiency. |
As an HR expert, one question that is frequently asked in interviews across all levels is, 'Why is problem solving important to you?' While this might seem like a simple inquiry, it holds great significance in determining a candidate's ability to handle challenges and contribute effectively to the organization.
In this article, we will explore the purpose behind this question, the expected answers from candidates, and provide valuable insights on how to respond effectively.
The Purpose of the Question: Why Is Problem Solving Important to You?
The purpose of asking candidates about the importance of problem solving is multifaceted. Employers aim to assess a candidate's critical thinking abilities, problem-solving skills, decision-making capabilities, and their approach towards overcoming obstacles.
Organizations thrive when their employees are equipped to identify and resolve issues efficiently. By asking this question, employers aim to evaluate whether candidates possess the necessary mindset and competencies to contribute positively to the company's success.
Level of Interviews:
This question is asked across various interview levels, from entry-level positions to managerial roles. Problem-solving skills are valuable in every aspect of a job, ranging from handling daily tasks, managing conflicts, to leading projects.
Hence, it is crucial for employers to gauge a candidate's problem-solving abilities irrespective of the position they are being interviewed for.
Expected Answer:
When answering this question, it is important to showcase your understanding of problem solving as a vital skill and explain how it aligns with your personal and professional goals.
Your response should reflect your ability to think critically and analytically while emphasizing the ways in which problem solving can drive success within an organization.
Possible Answer:
Problem solving is immensely important to me as it allows me to approach challenges with a positive mindset, find effective solutions, and contribute to the overall growth of an organization. I believe that in today's dynamic and competitive business landscape, the ability to identify, analyze, and solve problems is not just a valuable asset but a necessity.
In my experience, problem solving enables me to think critically, consider multiple perspectives, and evaluate the best course of action. It enables me to look beyond immediate roadblocks and focus on long-term strategies.
Through effective problem solving, I can anticipate potential obstacles, develop contingency plans, and ensure smooth operations. This approach has helped me successfully manage complex projects, streamline processes, and drive efficiency.
Moreover, problem solving fosters creativity and innovation. By actively seeking solutions, I am able to think outside the box and generate fresh ideas that can bring about tangible improvements. I firmly believe that a proactive problem-solving approach not only solves immediate issues but also creates lasting impact, promoting continuous improvement within teams and organizations.
In my previous roles, I have witnessed firsthand how efficient problem solving positively impacts team dynamics. It encourages collaboration, as team members come together to brainstorm solutions and support one another through shared objectives.
This collaboration leads to a more productive and engaged workforce, where individuals feel empowered to contribute their ideas and collectively work towards achieving organizational goals.
Overall, problem solving is vital to me as it enables me to provide meaningful contributions to an organization's success, overcome challenges with resilience, and foster a positive and innovative work environment.
Key Points to Address:
Demonstrate the importance of problem solving in a dynamic business environment.

Highlight the impact of problem solving on long-term strategies and efficiency.

Emphasize the role of problem solving in fostering creativity, innovation, and continuous improvement.

Discuss how problem solving encourages collaboration and teamwork.
| Benefits | Explanation | Example |
| --- | --- | --- |
| Enhances critical thinking skills | Problem solving challenges our ability to think logically, analyze information, and make informed decisions. | Solving a Sudoku puzzle requires critical thinking to identify patterns and deduce the correct placement of numbers. |
| Increases creativity | When faced with a problem, we often need to think outside the box and come up with innovative solutions. | Designing a new product that solves a specific consumer need requires creativity in brainstorming and ideation. |
| Builds resilience | Problem solving helps us develop resilience by teaching us to persist in finding solutions despite obstacles and setbacks. | Overcoming challenges while learning a new programming language builds resilience and perseverance. |
| Improves decision-making skills | By practicing problem solving, we learn to gather information, evaluate options, and make effective decisions. | Analyzing data and considering various factors to choose the best investment opportunity improves decision-making skills. |
Similar questions:
What makes problem solving significant in your life?

How does problem solving contribute to your personal growth?

In what ways does problem solving impact your decision-making abilities?

How does problem solving play a role in your career success?

What motivates you to engage in problem solving activities?

Why do you prioritize problem solving in your daily routine?

What benefits do you see in becoming proficient in problem solving?

How does problem solving enhance your problem-solving skills?

What value do you attach to problem solving in your life?

What are the advantages of being a skilled problem solver?

How does problem solving foster creativity and innovation in your life?

What does problem solving teach you about yourself and your capabilities?

How does problem solving contribute to your ability to overcome challenges?

What insights have you gained from your experiences with problem solving?

In what ways does problem solving impact your ability to find effective solutions?

How does problem solving positively influence your ability to adapt to new circumstances?

What role does problem solving play in your problem-solving mindset?

How does problem solving enhance your problem-solving strategies?

What role does problem solving play in your ability to think critically?

How does problem solving teach you to view setbacks as opportunities for growth?

Why is problem solving important to you?
why is problem solving important to you
why is problem solving important to you?
Yu Payne
Blogger
Yu Payne is an American professional who believes in personal growth. After studying The Art & Science of Transformational from Erickson College, she continuously seeks out new trainings to improve herself. She has been producing content for the IIENSTITU Blog since 2021. Her work has been featured on various platforms, including but not limited to: ThriveGlobal, TinyBuddha, and Addicted2Success. Yu aspires to help others reach their full potential and live their best lives.
Related Posts
Our team of experts is passionate about providing accurate and helpful information, and we're always updating our blog with new articles and videos. So if you're looking for reliable advice and informative content, be sure to check out our blog today.