CV - Resume
What Is a Cover Letter?
28 November 2021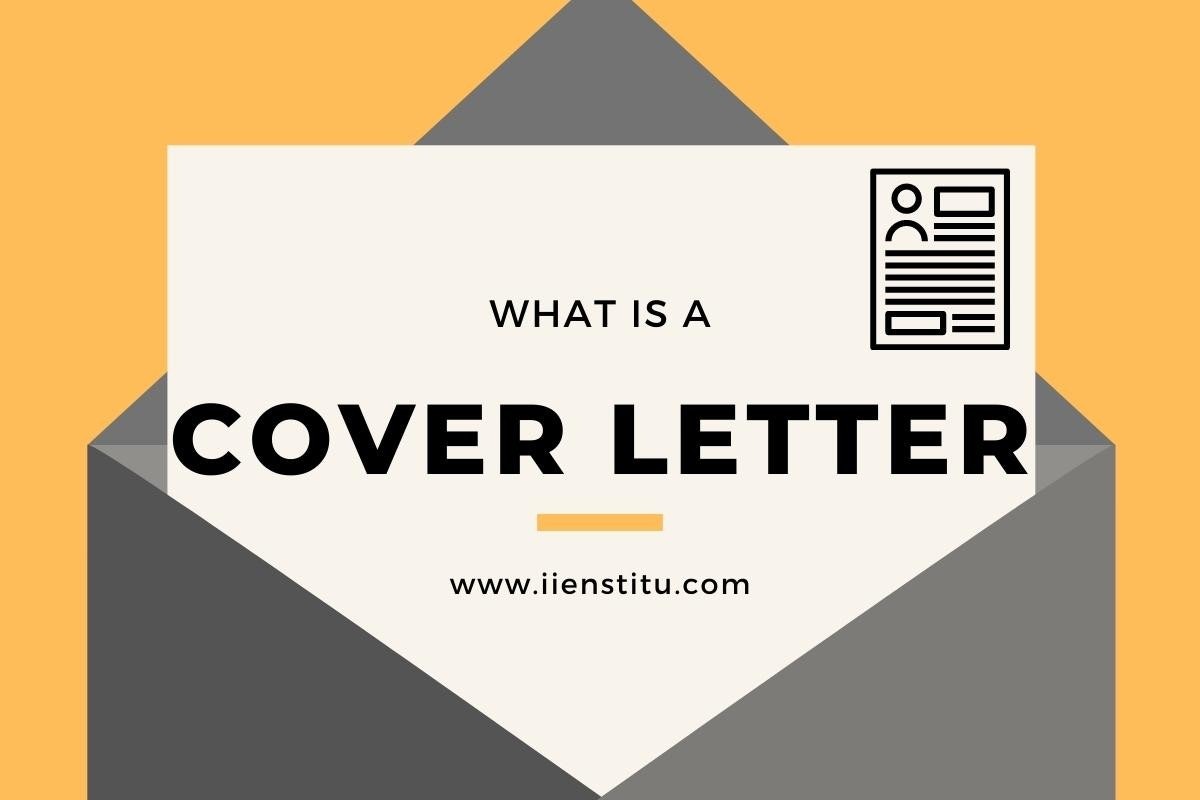 | Cover Letter Components | Description | Key Points |
| --- | --- | --- |
| Introduction | Begins with a standard professional greeting and contains an opening statement that grabs the reader's attention. | Use the organization's name and job title you're applying for in the opening statement. |
| Body | Highlights your main skills, experiences, or accomplishments that make you highly qualified for the position. Usually one or two paragraphs. | Address specific requirements or skills mentioned in the job posting; maintain a professional and concise tone. |
| Research | Digging into the job opportunity and the organization's needs and objectives. | Understanding the company and role can improve the relevance of your cover letter and show commitment. |
| Closing | Concludes your cover letter politely and professionally, encourages further communication. | Thank the reader for their time; include your contact information. |
| Proofreading | Ensuring no grammatical errors and that the information is concise and accurate. | Quadruple check for any mistakes; it speaks to your attention to detail. |
| Customization | Tailoring the cover letter specifically to the job and organization. | Avoid generic statements; each cover letter should be unique. |
| Length | Optimal length of a cover letter. | Aim for one page; no shorter than three paragraphs. |
| Format | Ensuring the cover letter is professional and aesthetically pleasing. | Follow a standard business format with a legible font and size. |
| Addressing | Use specific names when possible instead of generic greetings. | This demonstrates you've put in extra research effort and are genuinely interested. |
| Purpose | Why you need a cover letter. | A chance to demonstrate your skills and personality beyond what the CV provides. Sets you apart from competition. |
A cover letter is a cover page that you send in with an application for a job, scholarship, or any other opportunity. It's essentially a letter that explains who you are and why the organization should be interested in hiring you. In the case of an academic job application, it will highlight your research agenda and reasons for applying to teach at [University].
In general, cover letters should always follow the standard business letter format: no shorter than three paragraphs and no longer than one page. They elaborately cover why you're perfect for this position by highlighting your relevant skills and experiences. A cover letter can help set you apart from other applicants with similar qualifications because it gives the employer a glimpse into who you are as a person.
Your cover letter will, at the very least, cover the following items:
- Why you're applying for this position;
- How your background fits with what the employer is looking for; and - The value that you can bring to this institution.
Learning how to write a cover letter sounds like it's pretty straightforward because cover letters are so short. But if you've never written one before, you might not know where to start or what really makes a good cover letter great. You may wonder whether employers even read cover letters or whether they just glance over them quickly before sorting through applications based on grades and test scores alone. Here's some information that should help clarify things for you!
What does it take to write a cover letter?
While a cover letter is a short document, it can be quite daunting to write. You should take time to learn the cover letter format and reflect on how your credentials align with what the employer is seeking. But before you even reach that point, there's research to do! Although cover letters are relatively brief compared to other kinds of academic writing, you should still aim for an in-depth investigation into each opportunity that you put yourself forward for. Your cover letters will have more impact if they're completely customized to the particular opportunities you're applying for. Here's some information about research:
When researching a cover letter opportunity, make sure you've read through all of the relevant position postings thoroughly and taken notes on what makes this position great. Also, look for information about the employer's goals and objectives in this position -- you'll need to highlight how your work will align with these goals to show that you're committed to achieving them. You can also do online research to learn about what makes [University] unique and how it has managed its recent growth while maintaining high academic standards.
d in their job postings or instructions. Always follow cover letter guidelines carefully when sending these along to employers. Consider addressing cover letters to specific people at each organization rather than "Dear Sir/Madam" if possible -- do some research to find contact information for someone who has been involved with other positions at [University]. This shows that you've done your homework about the institution and have put effort into researching who it is that makes final decisions about your application! Make cover letters brief, precise, and professional for cover letter success.
What's the cover letter format?
The cover letter format should include the cover letter greeting of who sent it to them, the cover letter opening statement that grabs their attention, a complete paragraph listing your skills/qualifications for why you're qualified for this cover letter opportunity. One or two body paragraphs that describe specific skills/experiences/accomplishments aligning with what is stated in the job posting (and not just state generic statements about how awesome you are), and finally a closing paragraph thanking them for taking time out of their day to review your application. Include your contact information (or another way they can reach you). The cover letter format needs to be neat and clean.
How do I write cover letters?
Write cover letters that are short, precise, and professional for cover letter success. The cover letter opening should read like the beginning of an article (grabbing their attention with a strong opening statement). Your cover letter's writing should be concise; you don't want to ramble on about your life story -- keep it focused on what they need to hear. Your cover letter can include one or two body paragraphs describing specific skills/experiences aligning with what is stated in the job posting (and not just state generic statements about how awesome you are), then finish off with a closing paragraph thanking them for taking time out of their day to review your application. Make sure that you show that have done your homework on the organization you are applying to, so include their name in your cover letter greeting and anywhere else where it's appropriate. Make sure to follow cover letter guidelines carefully when sending these along to employers.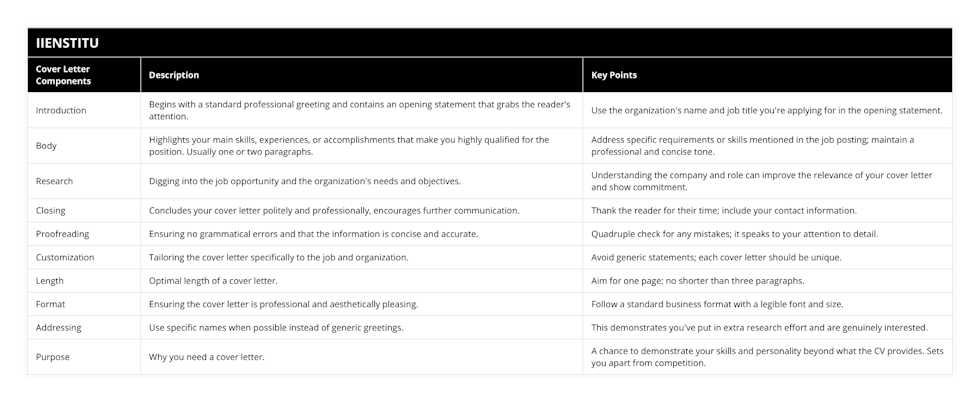 Bilal Şentürk
Blogger
He completed his undergraduate studies at Celal Bayar University, Anadolu University and Istanbul University, and a Master's degree with thesis on Human Resources Management at Yıldız Technical University and Business Management at Beykent University. He is currently writing a doctoral thesis on human resources and consulting businesses on human resources.
Related Posts
Our team of experts is passionate about providing accurate and helpful information, and we're always updating our blog with new articles and videos. So if you're looking for reliable advice and informative content, be sure to check out our blog today.