Human Resources Management
Evolving Workforce: The Critical Objectives of Human Resource Development
01 November 2023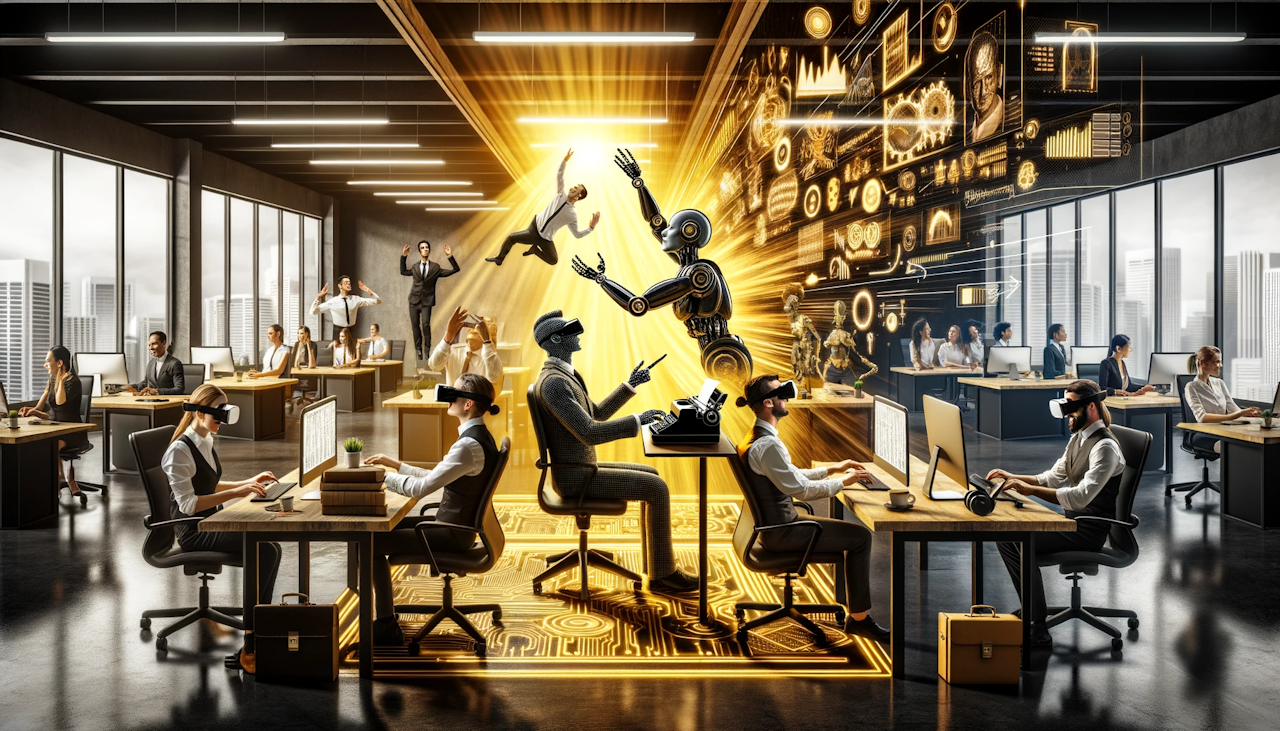 | HR Objectives | Features | Benefits |
| --- | --- | --- |
| Building a Bridge between Workforce and Strategic Vision | Developing effective communication channels, ensuring that the vision of the company aligns with employee goals | Improved employee engagement, increased organizational alignment and commitment |
| Recruitment & Retention Strategies | Hiring skillful candidates with potential, implementing benefits and programs to hold top talents | Decrease in turnover rates, improved productivity, cost savings on rehiring |
| Comprehensive Training Modules | Provision of regular training programs to update and upgrade workforce skills | Improved worker performance, increased productivity, and effectiveness |
| Legal Compliance | HR ensures adherence to labor and employment laws to avoid repercussions | Prevention of lawsuits, protection of employee rights, fostering trust |
| Fostering Organizational Culture | HR initiates and enforces policies to cultivate a positive, inclusive working environment | Increased employee satisfaction, decreased conflict, improved performance |
| Setting Career Paths in HR | Provision of opportunities for HR professionals to develop and specialize | Individual growth, increased motivation, retention of HR professionals |
| Championing Diversity Initiatives | HR implements systems to foster diversity and inclusion | Expanded creativity, improved decision making, better company reputation |
| Remote Work Strategies | Development of robust systems for hiring, onboarding, and engaging remote employees | Increased access to talent, improved work-life balance, cost efficiency |
| Skill Development | HRD professionals lead initiatives for continuous learning and career growth | Increased employee productivity, preparedness for future roles, increased talent retention |
| Ensuring Organization and Employee Growth | HRD's objective of ensuring that the company's growth benefits the employees as well | Improved job satisfaction, employee loyalty, business growth |
In today's fast-paced business world, change is not just inevitable; it's the new normal. As industries evolve and technologies advance, the workforce must adapt to stay relevant. Enter the pivotal role of the goals of HR. The Human Resource Department isn't just about hiring and firing anymore. It's about strategizing, forecasting, and most importantly, preparing businesses to not only navigate but thrive amidst these shifts.
How does HR rise to meet these challenges? By understanding its core objectives and aligning them with the ever-changing dynamics of the corporate landscape. As we delve deeper into the subject, we'll uncover the critical objectives that are steering the HR ship in these turbulent waters, ensuring that businesses stay afloat and ahead of the competition.
1. Understanding the Core Goals for HR Department
When you think of HR, what comes to mind? Perhaps hiring, maybe conflict resolution, or even the occasional office party planning? However, the goals for the HR department go way beyond these conventional tasks. At its core, HR serves as the bridge between the workforce and the organization's strategic vision.
HR generalist goals and objectives play a pivotal role in this. They are the unsung heroes ensuring that employee talents are aligned with company goals, fostering a culture of trust and open communication. For instance, it's HR's responsibility to ensure that a new recruit isn't just skilled, but also a cultural fit for the organization.
Diving deeper, the goals of the human resource department can be broken down into a few key areas. Recruitment is the obvious one. But equally important are retention strategies ensuring that top talents stay and flourish, comprehensive training modules that ensure employees are always at the top of their game, and, of course, ensuring that the organization remains compliant with the ever-evolving employment laws.
Why does all this matter? Because having clear and actionable human resource goals and objectives translates to a cohesive, motivated workforce, which in turn drives productivity and business growth. Think of HR as the oil in the corporate machine—without it, things wouldn't run quite as smoothly.
Remember the last time you felt truly connected to your workplace? Felt like your contributions mattered? That's HR at work. They are the architects of organizational culture, building systems and policies that ensure employees don't just work but thrive.
2. Carving a Path: Setting Career Goals in HR
The world of HR is as dynamic as the businesses they support. From being mere administrators to becoming strategic partners in organizational growth, HR professionals have seen a significant shift in their roles. This evolution calls for a fresh perspective on career goals in HR.
While HR professionals were once boxed into traditional roles, today's landscape offers myriad opportunities to specialize and lead. For instance, an HR generalist's objectives may involve understanding the intricacies of different departments, ensuring seamless communication, and preemptively addressing any challenges. This holistic approach offers a unique vantage point to influence company direction, making HR not just an administrative function but a strategic one.
But what does this mean for an individual building a career in HR? It means having clarity in terms of their personal examples of HR objectives. Whether it's mastering the art of talent acquisition, understanding the nuances of employee engagement, or becoming a pro at conflict resolution, HR professionals must set clear, actionable goals that align with their organization's broader vision.
Consider the goal of fostering a diverse and inclusive workplace. In today's globalized world, this isn't just a social responsibility but a strategic imperative. An HR professional with this objective would not only champion diversity initiatives but also build systems that encourage diverse voices to shape company policies and direction.
Or take the rise of remote work, a trend that has been further accelerated by recent global events. Setting strategic HR goals in this arena would involve building robust systems for remote hiring, onboarding, and engagement, ensuring that distance doesn't dilute company culture.
In essence, setting career goals in HR today means looking beyond traditional job descriptions. It's about anticipating future workplace trends, being adaptable, and most importantly, staying committed to the core objective: creating workplaces where people can do their best work.
3. The Vision of Human Resource Development
The heart of any organization isn't its products or profits, but its people. And who is responsible for cultivating this heart? The Human Resource Development (HRD) team. By focusing on the objectives of human resource development, HRD professionals ensure that the organization and its employees grow hand-in-hand.
One of the primary objectives is skill development. In an age dominated by rapid technological changes, the "7 HR" principles highlight the need for continuous upskilling and reskilling. HRD professionals, recognizing this, design and implement training modules that aren't just relevant for today but are also future-proof. Ever wondered why some companies always seem to be ahead of the curve? It's because their HRD is proactive, ensuring employees are always equipped with the latest skills and knowledge.
Another pivotal objective of HRD is leadership enhancement. Companies don't just need workers; they need leaders at all levels. Through targeted training, mentorship programs, and leadership initiatives, HRD professionals cultivate a culture where every employee feels empowered to take charge and drive change.
Related Course: Online Leadership Course
But it's not just about individual growth. Strategic HR goals also involve fostering team dynamics and collaboration. By building strong teams and promoting a collaborative work environment, HRD ensures that the whole is always greater than the sum of its parts.
In addition to the internal objectives, HRD also has an external role to play. They're responsible for ensuring that the organization's values, culture, and growth opportunities are showcased to the outside world. This is especially crucial in a competitive job market where the best talents are not just looking for a job but a place where they can grow, both personally and professionally.
In essence, the vision of Human Resource Development is about holistic growth. It's about understanding that an organization's success isn't just defined by its bottom line but by the growth, happiness, and fulfillment of every single person who is a part of it. As the corporate world continues to evolve, HRD's role will only become more crucial, ensuring that amidst the race for profits, the human touch isn't lost.
4. Embracing the Future: The Role of HR in Tomorrow's Business World
Change is the only constant, they say. As industries shift and paradigms are redefined, the role of HR in sculpting the workforce of the future cannot be overstated. So, what does the future have in store, and how is HR gearing up for it?
In a world increasingly dominated by AI, automation, and digital transformation, one might wonder: Is the human touch losing its relevance? The answer is a resounding "no". While technology can automate tasks, the essence of a company - its culture, ethos, and values - is driven by its people. This is where HR's strategic HR goals come into play, ensuring that amidst the tech-driven changes, the human element remains the focal point.
Tomorrow's business world will likely be more remote, more diverse, and more dynamic than ever before. HR professionals, aware of this, are already setting objectives to build robust frameworks for remote work, foster a culture of inclusivity, and ensure agility in all operations. If today's HR is about understanding and managing people, tomorrow's HR will be about anticipating their needs even before they arise.
For instance, with the rising gig economy, the challenges of integrating freelance and contract workers into company culture while ensuring their well-being will fall upon HR. Similarly, as work-life boundaries blur, HR will play a pivotal role in ensuring mental well-being, work-life balance, and overall job satisfaction.
But perhaps the most significant role HR will play in the future is in ensuring continuous learning. The skills that are relevant today might be obsolete tomorrow. Ensuring that employees are always learning, growing, and adapting will be one of the primary goals of the human resource department.
To sum it up, the future of business is uncertain, exciting, and challenging. But with HR at the helm, steering the ship with foresight and empathy, organizations can not only face these challenges head-on but also turn them into opportunities. As we look to the future, one thing is clear: HR isn't just a part of the business; it's the heart that will keep it beating strong.
---
Navigating the complexities of the modern corporate world demands more than just strategy and technology; it demands a deep understanding of the human element at its core. Human Resource departments, with their evolving roles, stand testament to this fact. As businesses transition and adapt, those looking to stay ahead are constantly investing in learning. Whether it's through a human resources course online or hands-on training, continuous upskilling has become the norm. In the grand tapestry of organizational success, HR is not just a thread but the very fabric holding it all together. Their importance in shaping the future, in ensuring that businesses remain not just profitable but also humane, is unparalleled. The road ahead is both challenging and promising, but with HR leading the way, the journey promises to be one of growth, learning, and endless possibilities.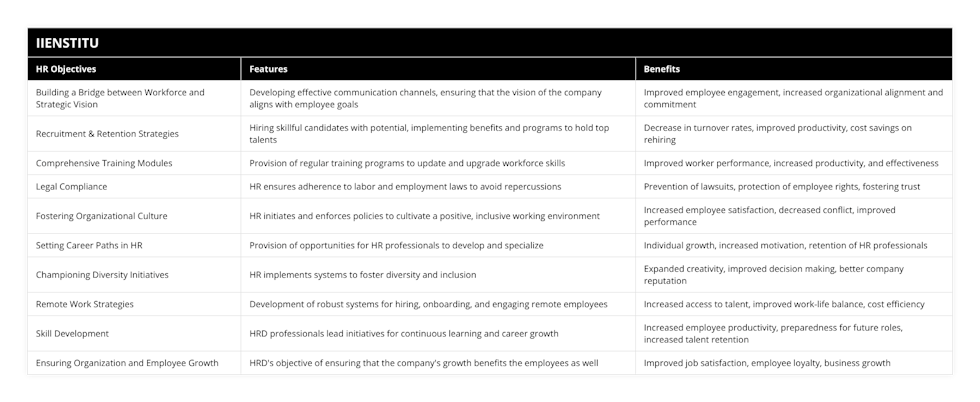 objectives of human resource development
human resources course online
HR challenges
evolving corporate world
human resource department
strategic HR goals
HR objectives
HRD professionals
continuous upskilling
work culture
remote work
diversity
inclusivity
business transformations
organizational success
workforce
future business world
leadership enhancement
skill development
Pia Prebensen
Personal Growth Expert
Pia Prebensen is a personal growth expert who helps people identify and overcome their limiting beliefs. She has been featured in various online and print publications, including Elite Daily and The Huffington Post.
Born and raised in Denmark, Pia has always been fascinated by human behavior and the inner workings of the mind.
Related Posts
Our team of experts is passionate about providing accurate and helpful information, and we're always updating our blog with new articles and videos. So if you're looking for reliable advice and informative content, be sure to check out our blog today.