Human Resources
5 Tips for Becoming a Certified HR Professional
15 December 2021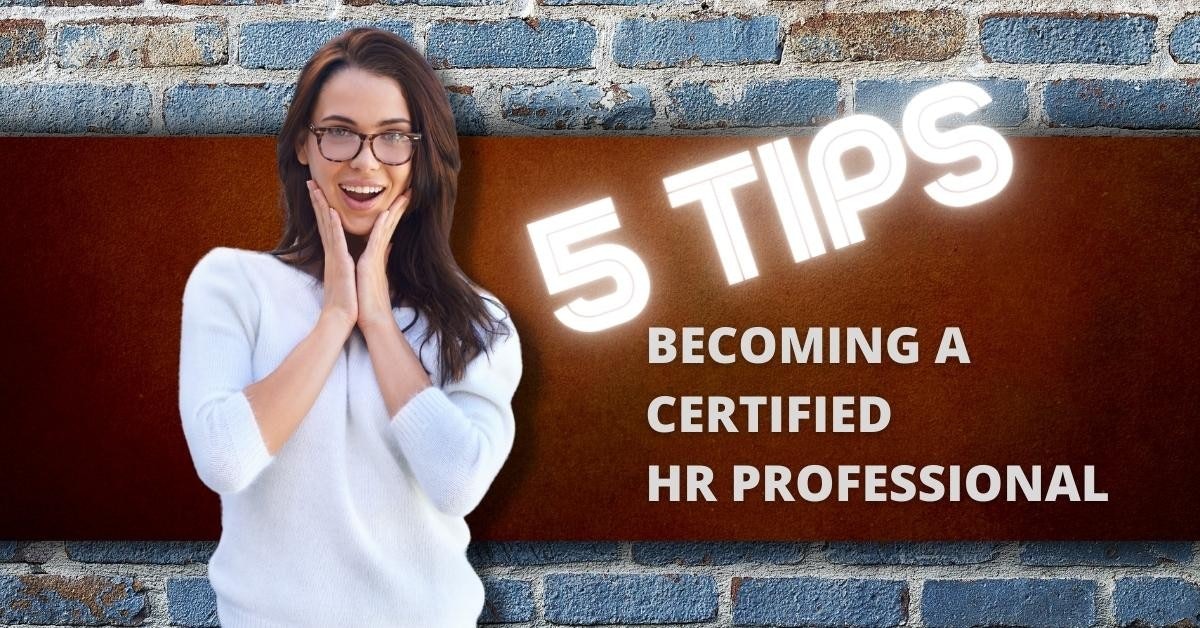 | Key Points | Details | Additional Information |
| --- | --- | --- |
| Understanding HR Management | Human resources management focuses on managing and developing human resources | It involves understanding labor relations, hiring processes, firing processes, discipline, etc. |
| Benefits of HR Certification | Certifications boost public confidence in a professional's abilities in areas such as leadership and management, training, recruitment, etc. | Certified professionals can apply for jobs that would be off-limits to graduates without certification. |
| Skills for HR Certification | In-depth knowledge of HR procedures is vital. Knowledge of essential HR practices and policies is also required. | Courses on HR management and related topics are beneficial and often considered necessary |
| Getting Certification | After acquiring an HR degree from an accredited university, one can apply for certification. | HR schools prefer certified HR professionals. |
| Career Prospects | Certified HR professionals earn an average of $104,940 per year. | Certification enhances your job prospects significantly. |
| Duration | Certification takes about 5 days, involving a combination of classroom training and online modules. | Support from mentors and recruitment professionals is beneficial. |
| HR Certification Companies | Choosing a reputable HR certification company is essential | They provide support during the career development stage |
| Presenting Qualifications | Include all related courses and qualifications in your resume for HR certification | Avoid leaving out any relevant information. |
| HR Certification Programme | A minimum of 50 hours of practical study per quarter is typically required | Online HR Certification courses are available. |
| Employment Opportunities | Certification makes your resume stand out | It enhances your competitiveness for the best jobs in your area. |
Human resources management courses will help you acquire the skills and knowledge required to become a certified HR professional. In today's challenging global job market, this could be precisely what you need to seal the deal on a fantastic career opportunity.
What is human resources management?
Human resources management in the field of managing and developing human resources. You need to understand what is expected of you if you want to be successful and employable. As one of Canada's most popular professional certifications, HR certification will help you impress the employer with your skills and knowledge. For instance, a certified HR professional will have excellent knowledge of hiring, firing, discipline, and labor relations.
The benefits of becoming a certified HR professional
Certifications are designed to promote public confidence in a given professional. The Human Resources Certification Institute (HRCI) certifies professionals by covering leadership and management, training, recruitment, human resources strategy, organizational change management, organizational development, succession planning, knowledge management, and many other relevant and critical areas.
Related Course: Online Leadership Course
One of the most important benefits of becoming a certified HR professional is applying for HR jobs that would usually be off-limits to graduates. Recruiters consider the credentials you are willing to have before interviewing you.
Skills needed for becoming a certified HR professional
Nowadays, HR management is an essential field in the corporate world that requires special skills and qualities. This is why you need to become a certified HR professional to stand out from the crowd. Below are the most important things that you should have in your HR career portfolio.
If you are serious about becoming a certified HR professional, you must have an in-depth knowledge of HR procedures. To get this knowledge, you can read Human Resource Management books or take a few courses on the topic. It is always better to take the courses because not everyone can master all the information simultaneously.
You also need to know the essential HR practices and policies.
Getting the certification
If you have your HR degree from an accredited university then you're already halfway there. Hiring managers will see you as a serious candidate. But HR schools will only take on certified HR professionals. So what are the steps to take in order to apply for the certification?
Your career will get a boost with HR certification
According to the Bureau of Labor Statistics, a certified HR professional earns an average of $104,940 a year.
HR certification will make your resume stand out from the crowd
You will get the chance to compete for the best jobs in your area.
How long does it take to get your certification?
Certification takes around 5 days to complete and often takes place in a combination of classroom training and online modules. It's worth getting help from a recruiter or a mentor in the process to achieve the best results. It's also helpful to choose a reputable HR certification company to help you with this stage of your career development.
Pay attention to how you position your education.
Make sure you list all courses you have taken related to your field and the qualifications that go with them. Do not leave anything out!
Visit our page for a complete list of all relevant articles.
What to expect if I take on the HR Certification Programme
Once you have enrolled in an online HR Certification course program, you will need to complete a minimum of 50 hours of practical study per quarter.

Bilal Şentürk
Blogger
He completed his undergraduate studies at Celal Bayar University, Anadolu University and Istanbul University, and a Master's degree with thesis on Human Resources Management at Yıldız Technical University and Business Management at Beykent University. He is currently writing a doctoral thesis on human resources and consulting businesses on human resources.
Related Posts
Our team of experts is passionate about providing accurate and helpful information, and we're always updating our blog with new articles and videos. So if you're looking for reliable advice and informative content, be sure to check out our blog today.