Leadership
Unleashing the Power of Guilds: A Modern Model for Product Teams
22 February 2023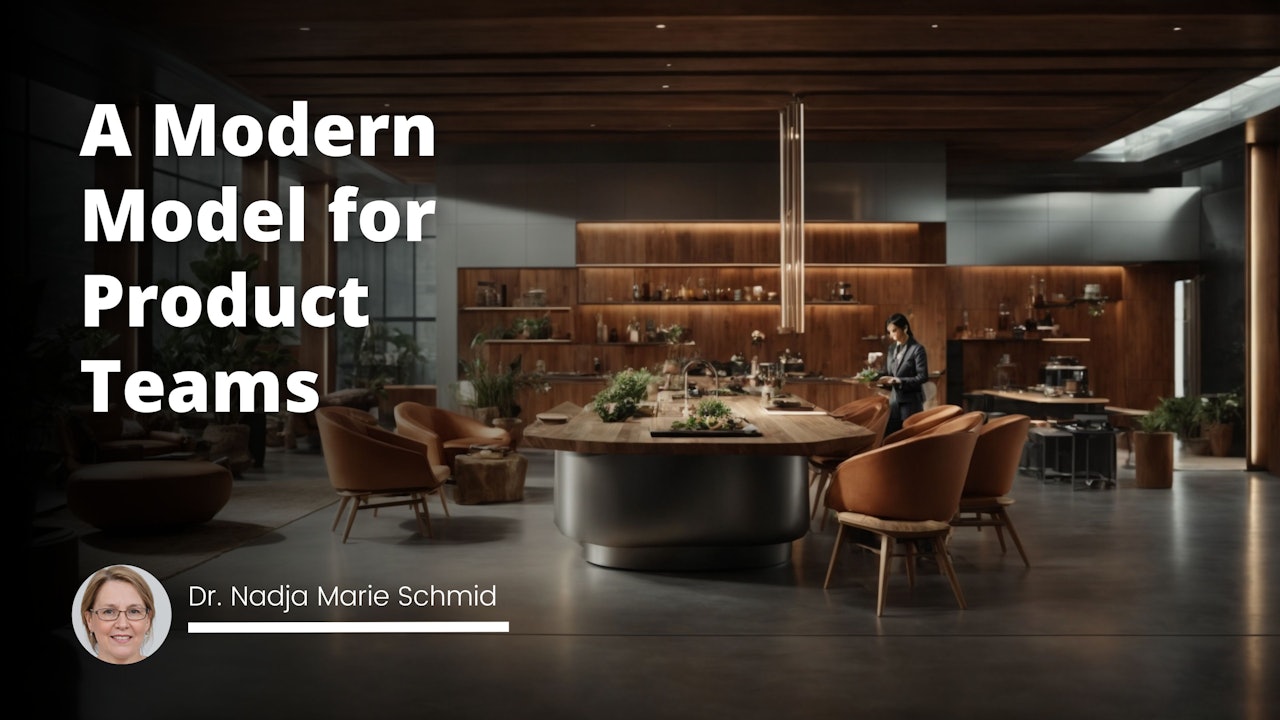 | Guild Characteristics | Benefits of Modern Guilds | Potential Challenges |
| --- | --- | --- |
| Collaborative nature | Promotes motivation and competition amongst members | Keeping members motivated consistently |
| Focus on specific craft or trade | Enables efficient use of resources and dynamic project management approach | League structure might take effort to develop for specific projects |
| Communal accountability | Drives members towards excellence | Striking balance between autonomy and accountability |
| Well-defined structure | Fosters a sense of purpose | Maintaining the fast pace of guild activities |
| Historically based on respect and education | Helps streamline workflow | Ensuring collective consensus |
| Traditional focus on craftsmanship | Adaptable to modern crafts such as software development | Cultivating long-term motivation and dedication |
| Promotion of constant learning and improvement | Encourages continuous development of skills | Daily practice of craft might require commitment |
| Inclusion of various crafts and trades | Flexible to accommodate diverse industries | Navigating diversity of crafts in one guild |
| Originated as far back as the Roman Empire | Sustains productivity and enables assessment of progress | Potential issues are quickly identified and addressed |
| Rigorous assessment of objectives and performance | Enables setting clear and achievable aims for continuous improvement | Maintaining commitment of guild members towards reaching goals |
Guilds have been around for hundreds of years and have been associated with collaborative work for centuries. A guild is a group of people who have banded together to pursue a common goal, often a craft or trade.
The earliest known guilds can be traced back to the Roman Empire in the first century A.D. Traditionally; guilds firmly focused on education, collaboration, and mutual respect. Combined with communal accountability and a well-defined structure, these features created an effective strategy for producing high-quality work.
Modern Guild Approach
As technology and the global economy have changed, guilds have evolved to fit a more modern model. In many cases, the traditional aspects of guilds remain but in a more streamlined format. These days, guilds are as likely to be filled with software developers or engineers as they are craftsmen or artisans. Several companies have adopted the process of implementing a guild structure as a way to promote collaboration and better use of resources.
The benefits of this approach are numerous. For starters, guilds motivate members to improve and become more adept at their craft. This creates a more competitive atmosphere within the guild, encouraging members to strive for excellence in their work. Additionally, guilds allow for more efficient workflow by enabling members to draw from a larger pool of resources. Finally, the guild's structure provides a more dynamic project management and communication approach.
Despite the numerous advantages of modern guilds, there are some challenges when putting this system into practice. First, keeping guild members motivated over the long term can be difficult. This is because guilds often need to be faster-moving and require collective consensus. Also, developing a guild structure tailored to a specific type of project can take time and effort. Finally, finding the right balance between autonomy and accountability can be challenging and often requires much adjustment.
Applying Guilds to Product Teams
Guilds offer a unique opportunity for product teams to gain an advantage by leveraging the structure and benefits of a guild. With simple reframing, product teams can become guilds dedicated to creating excellent products. In addition, reframing product teams as guilds offer a new perspective, enabling teams to adopt a more concise workflow and develop a shared sense of purpose.
To make the transition, several steps must be taken. Firstly, team metrics should be aligned with the overall objectives of the guild. This helps to keep team members motivated and encourages them to strive for the best possible outcomes. Regular assessments should also be conducted to assess progress and identify improvement areas. Additionally, team members should be encouraged to practice their craft regularly. This allows guild members to develop skills, build relationships, and engage in collective shenanigans.
Assessing to Measure Success
Regular assessment of guild performance is critical for ensuring success. This assessment should involve both individual and collective evaluation. Guild members should be asked to review their performance and identify improvement areas for the individual assessment. This helps ensure that guild members are actively engaged in the process and that any potential issues are quickly identified.
For collective assessment, the guild should have clear and achievable aims agreed upon by all members. These aims should be assessed throughout the year, and adjustments made to ensure the guild remains on course. This will ensure the guild can continue producing quality products while allowing room for improvement and growth.
Conclusion: Drawing on historical guidance, the advantages of guilds remain as relevant today as they were centuries ago. Guilds offer a unique gift for teams when combined with modern technological advances. Implementing a guild structure can provide numerous benefits, from improved workflows to collectively evaluating aims. It effectively ensures that teams can reach their goals in a collaborative and productive environment. Despite some challenges, those transitioning to a modern guild structure can gain a decisive advantage.
When a group of people works together towards a common goal, the power of the collective can be greater than the sum of its parts.

Guilds
collaborative work
centuries
Roman Empire
education
collaboration
mutual respect
communal accountability
structure
software developers
engineers
craftsmen
artisans
intrinsic motivation
competitive atmosphere
efficient workflow
project management
communication
motivation
structure
autonomy
accountability
product teams
reframing
concise workflow
shared sense
metrics
objectives
assessments
practice
collective evaluation
aims
quality products
technological advances.

Dr. Nadja Marie Schmid
Academics
Dr. Nadja Marie Schmid is a leadership and management professor dedicated her career to helping students achieve their full potential. She has been published in numerous journals and is a frequent speaker at conferences worldwide.
Dr. Schmid's research focuses on understanding how leaders can create an environment where employees can reach their highest level of performance. She believes that the key to success is creating a culture of trust, respect, and collaboration.
Related Posts
Our team of experts is passionate about providing accurate and helpful information, and we're always updating our blog with new articles and videos. So if you're looking for reliable advice and informative content, be sure to check out our blog today.