Stress Management
How Stress Affects Your Body?
05 January 2022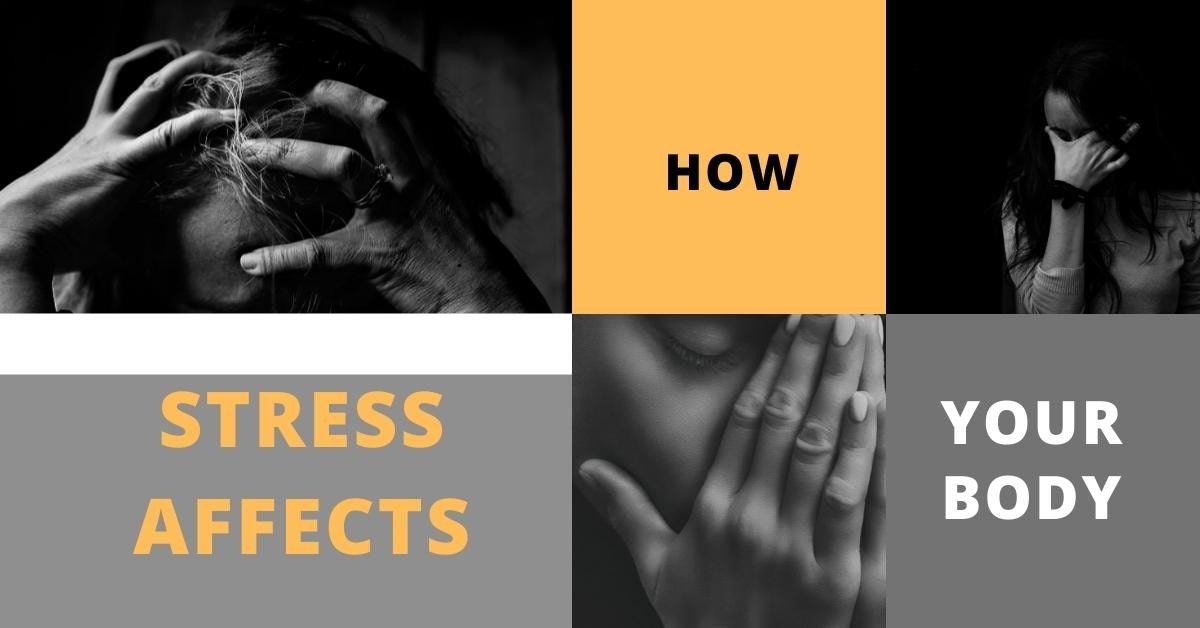 | Causes of Stress | Effects on the Body | Solutions |
| --- | --- | --- |
| Work | Headaches, muscle tension, mood swings | Self-care activities like proper meals, enough sleep, regular exercise |
| School | Stomach problems, migraines | Talking about the problem, seeking help from a mental health professional |
| Money | Anxiety attacks, depression | Using natural remedies that reduce anxiety and depression |
| Relationships | Increased heart rate, blood pressure rises | Taking time to check on yourself, observe feelings without judgement |
| Attitude to world around | Skin disorders like rashes, ulcers, heartburn | Staying hydrated, practicing mindful movement like yoga |
| Feeling overwhelmed | Changes in appetite, irritation | Eating foods that boost neurotransmitter levels like fish and greens |
| Inability to handle situations | Feelings of guilt, loneliness | Self-observation and self-care, seeking help when needed |
| Pressure to meet expectations | Sadness, irritability, frequent mood changes | Focusing on personal needs rather than external expectations |
| Biological factors (Hormonal imbalances) | Triggering of stress hormones like adrenaline and cortisol | Staying hydrated, talking to healthcare providers for solutions |
| Lack of physical well-being | Inflammation, pain, physical ailments | Maintaining a balanced physical and mental health routine |
When you encounter stress, your body might react in several different ways. It may send the wrong message to the brain and stomach, leading to physical stress like headaches or stomach problems.
Physical reactions may also come as muscle tension. This can cause pain throughout the body as well as trigger migraines. Those who suffer from migraines may even feel auras, which are disturbances in the color and clarity of vision. During stressful times, anxiety may be triggered and other emotions like sadness, anger, or frustration. These feelings might lead to mood swings for some people.
People deal with stress differently, but many find that talking about it is helpful. Talking about what's stressing you out can decrease your stress load! It may seem easy to keep emotions bottled up, but sharing feelings can be beneficial.
What Can Stress Cause?
Stress can cause anxiety attacks and depression. Everyone experiences stress in life. The most common causes of stress are a school, work, money, and relationships. But it's not just pressure from above that can cause stress; an individual's attitude towards the world around them also plays a significant factor in whether or not they will be stressed out by something small or find themselves unable to deal with specific situations.
While some people can deal with stress well, others aren't so lucky. Stress can cause many different things to happen, for example, anxiety. Anxiety is a condition that affects the mind and body, causing extreme feelings of nervousness and unease that can give rise to an attack or depression. If you've ever experienced a panic attack, then you know just what anxiety can do to a person.
Some common signs of depression include frequent feelings of sadness, loneliness, guilt, irritability, and changes in appetite. Other symptoms may also arise depending on the person. However, these are most likely to appear when depression becomes severe.
If you think that anxiety or depression is causing your stress, there are many things that you can do about this. For starters, you need to take care of yourself and don't neglect basic self-care activities like eating well, sleeping enough hours, and exercising regularly. Other options include talking to a mental health care professional or using natural remedies that are proven to help reduce anxiety and depression. Remember that your physical and mental health are equally important, so you should try to get the right balance between the two to get rid of the stress in your life.
Other options include talking to a mental health care professional or using natural remedies that are proven to help reduce anxiety and depression. Remember that your physical and mental health are equally important, so you should try to get the right balance between the two to get rid of the stress in your life. When you experience stress, your heart rate increases, and your blood pressure rises.
The body, during stress, can get confused and begin to act out of character, fostering subtle inflammation through skin disorders like rashes or even more internalized problems like ulcers (even heartburn) that seem to appear for no visible reason. Although emotional stress is not necessarily immediately felt in the body (it can take hours for this to happen), it's essential to take the time after an event to check in with yourself - do you feel stressed? This does not mean getting yourself into a negative headspace, just noticing how you feel.
Stress is individualized, so focus on your own needs rather than what others expect of you. In addition, the stress response is triggered by hormones such as adrenaline and cortisol, so it's essential to stay hydrated if you find yourself feeling under pressure or overwhelmed by events in your life.
How To Reduce Stress Factors?
To take care of yourself: drink plenty of water throughout the day, eat foods that help boost neurotransmitter levels (fish and greens) and practice yoga as a form of mindful movement.
If you are looking for a way to release stress, learn how breathing techniques can be effective for grounding yourself - giving yourself space to pause before reacting. Deep breathing helps us feel more secure even if the stress or anxiety are not visible on the surface of our lives.
Although meditation is often seen to develop self-awareness, understand your patterns and become more mindful of your thoughts, it's also effective at reducing stress levels.
So, the next time you experience stress, take some time to check in with your needs and remember that this is not permanent: everyone experiences periods of stress throughout their lives (and sometimes we get stuck in these cycles). Still, how we meet these challenges defines who we are as individuals.
If you want to learn more techniques about how to struggle with stress factors, reduce stress, and build a better life, you can join IIENSTITU's Stress Management Course for free.
Related Course: Stress Management Course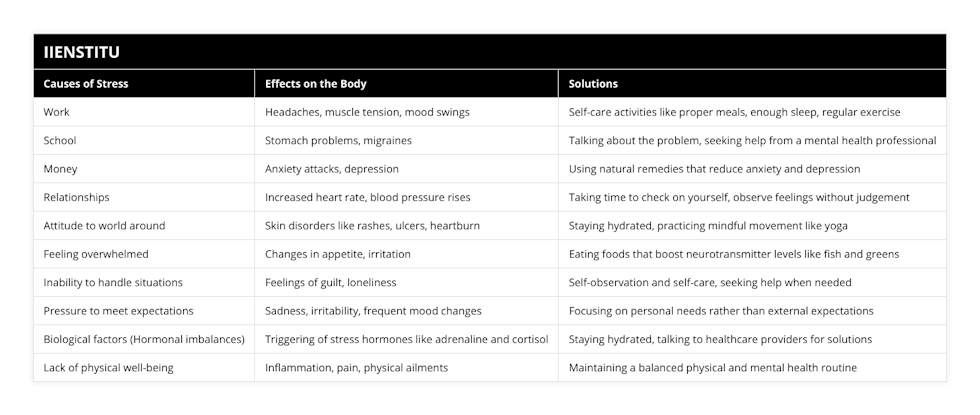 Sezin Gök
Blogger
SHe is a graduate of Akdeniz University, Department of Business Administration. She graduated from the university with a faculty degree. It has contributed to its environment with its social responsibility project. She writes articles about business and its fields.
Related Posts
Our team of experts is passionate about providing accurate and helpful information, and we're always updating our blog with new articles and videos. So if you're looking for reliable advice and informative content, be sure to check out our blog today.