Logistic Management
Creating a Map of the Supply Chain Journey
26 February 2023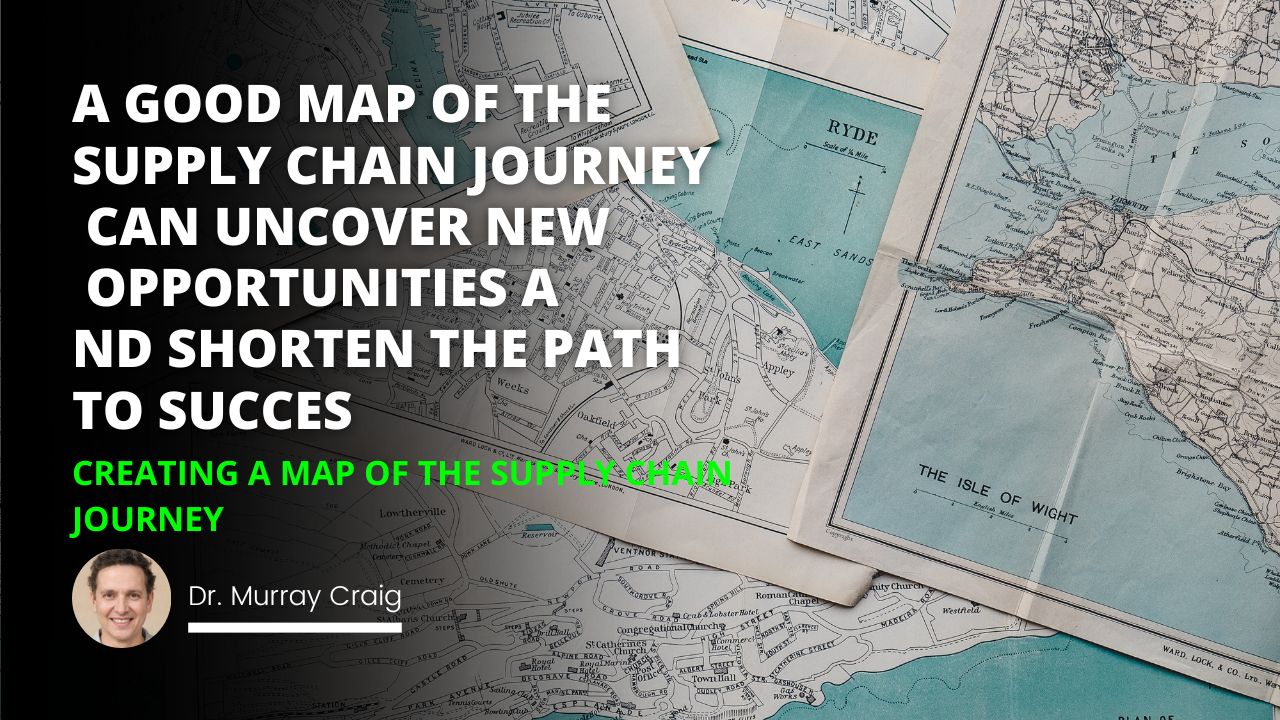 | Key Aspect | Detailed Information | Implication |
| --- | --- | --- |
| Logistical Environment Identification | Primary step in creating a supply chain map, involves understanding logistics process, identifying stakeholders, identifying risks and potential failure points. | Understanding the logistics environment is crucial for effective planning and smooth operation. |
| Map Creation | Includes selecting a suitable type of map like flowcharts, process maps, or flow diagrams to visually represent the supply chain process. | Helps in providing an overview of the entire supply chain from raw material acquisition to the delivery of the final product. |
| Bottleneck Identification | Analyze the logistical information drawn from the map to identify potential bottlenecks or points of failure. | Finding and managing these points on time can prevent potential disruptions leading to delays or cost overruns. |
| Benefits of Mapping | Improved transparency, potential problem identification, better risk mitigation, reduced costs, and shorter lead times. | An effective mapping can lead to a more efficient and cost-effective supply chain. |
| Data Accuracy Challenge | Ensuring correct, complete data for map creation can be challenging. Incorrect data leads to inaccurate maps. | Accurate data is crucial for a comprehensive and effective supply chain mapping. |
| Gap Analysis Challenge | The process of assessing discrepancy between the actual and desired performance might require specific software and skills. | Though time-consuming, gap analysis is critical for identifying areas requiring improvement. |
| Mapping Impact | Mapping aids in uncovering new opportunities and shortens the path to success. | An effective map can offer a competitive edge, drive business growth and enhance operations. |
| Complexity of Supply Chains | Supply chains are becoming more complicated, involving multiple stakeholders and varied factors impacting delivery efficiency. | Emphasizes the importance of supply chain maps for efficient management in today's digital era. |
| Transparency and Visibility | Mapping grants stakeholders an instant view of supply chain operations. | Enhances operational visibility, simplifying problem identification and corrective action initiation. |
| Risk Mitigation | Mapping allows stakeholders to identify potential risks and plan accordingly to prevent future disruptions. | Risk mitigation leads to cost reductions, decreased lead times and operational efficiency. |
Creating a Map

Benefits of Mapping

Challenges of Mapping
Supply chains are becoming increasingly complex, with multiple stakeholders involved in the process and many variables that affect the smooth delivery of goods and services. As a result, mapping the supply chain journey has become increasingly important, especially in the digital transformation era.
Mapping the supply chain journeys is essential to ensure efficient and streamlined logistics operations. It provides crucial insights into the complexities of the logistics process. It allows stakeholders to gain a comprehensive view of the supply chain journey.
Creating a Map
The first step in creating a map of the supply chain journey is to identify the logistical environment. This will involve understanding the nature of the logistics process, the stakeholders involved, the risks, and the potential points of failure. Once the logistical environment is identified, the next step is to create a map of the supply chain journey.
Several types of maps can be used for this purpose. Flowcharts, process maps, and flow diagrams are the most commonly used. Each map type provides an overview of the supply chain process, from acquiring raw materials to delivering the final product. For example, flowcharts give a simple visual representation of the supply chain process. In contrast, process maps and flow diagrams provide a more detailed view of the activities involved.
The third step is to analyze the logistical information to identify potential bottlenecks or points of failure. This requires an understanding of the supply chain environment and the flow of information between stakeholders. Once possible areas of concern have been identified, the map can be used to identify corrective measures and plan for potential disruptions.
Benefits of Mapping
Mapping the supply chain journey has several benefits. Improved transparency and visibility are the primary benefits, with stakeholders having the ability to get an instant view of the supply chain operations. This enhanced visibility makes it easier to identify potential problems, spot potential areas of improvement, and take corrective action promptly.
Mapping also helps to identify potential bottlenecks in the supply chain process, which can hinder logistics operations and result in delays or cost overruns. In addition, it also allows stakeholders to identify potential risks and plan for future disruptions. This improved risk mitigation helps to reduce operational costs and lead times, resulting in a more efficient and cost-effective supply chain.
Challenges of Mapping
Mapping the Supply Chain has its challenges. Data accuracy is a significant challenge, as incorrect or incomplete data can result in inaccurate maps. Additionally, the gap analysis required for mapping can be difficult and time-consuming, requiring specialized software and skills.
Mapping the supply chain journey is valuable for logistics professionals and provides numerous benefits. Improved transparency, visibility, and better risk mitigation are vital benefits that can help logistics operations run more smoothly. However, mapping comes with its challenges, with data accuracy being a significant challenge. At the same time, gap analysis, while necessary, can be difficult and time-consuming.
Mapping the supply chain is an essential tool for improving logistics operations. As the logistics landscape continues to evolve, supply chain professionals must be able to stay ahead of the curve and prepare for future opportunities and challenges.
A good map of the supply chain journey can uncover new opportunities and shorten the path to success.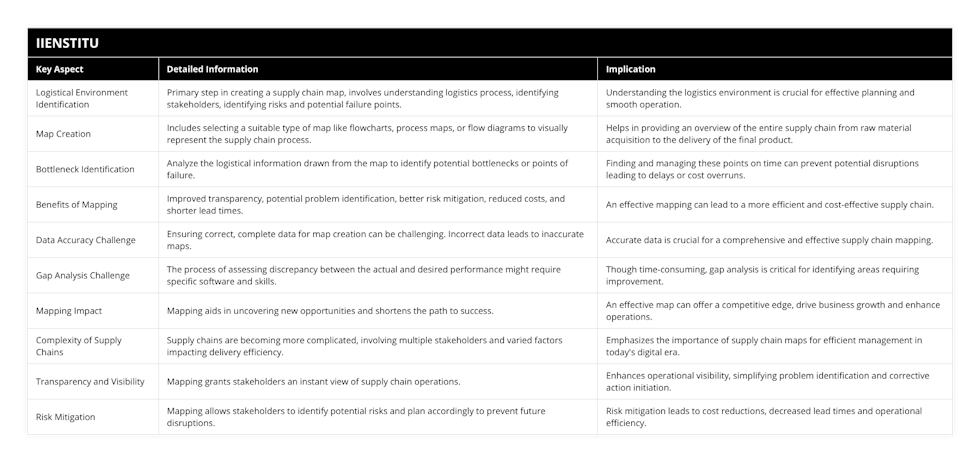 Supply chain
logistics
stakeholders
mapping
flowcharts
process maps
process flow diagrams
complexity
visibility
risk mitigation
data accuracy
gap analysis

Dr. Murray Craig
Academic
Dr. Murray Craig is an academic and researcher who has dedicated his life to the study of human behavior. He has a particular interest in how people interact with their environment, and how that interaction can be used to improve their lives. Dr. Craig has spent many years teaching and conducting research at universities all over the world, and he is widely respected for his work in the field of behavioral science.
Related Posts
Our team of experts is passionate about providing accurate and helpful information, and we're always updating our blog with new articles and videos. So if you're looking for reliable advice and informative content, be sure to check out our blog today.