Time Management
What Is Time Management? How To Manage Your Time Better?
16 December 2022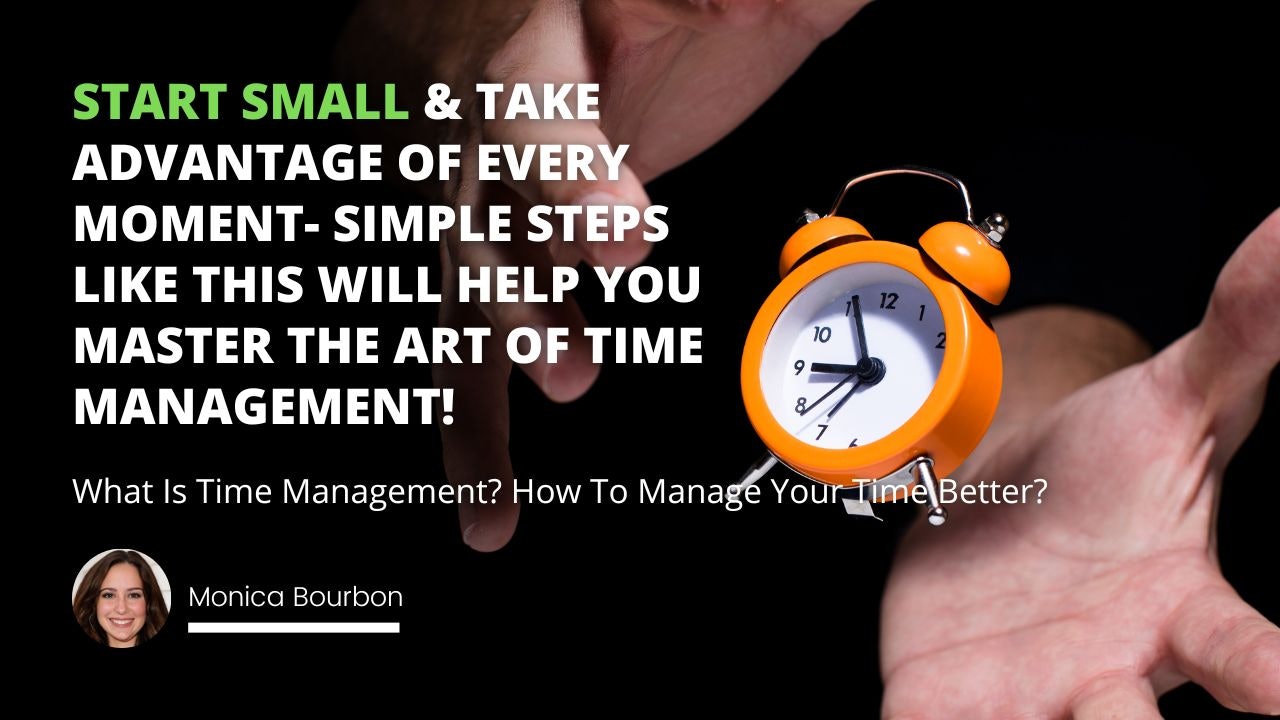 | Key Concepts | Explanation | Benefits |
| --- | --- | --- |
| Time Management | The process of planning, organizing, and structuring one's activities to achieve a goal or efficiently complete a task. | Enables individuals to achieve their goals more efficiently and leads to a higher quality of outcomes. |
| Discipline, self-awareness, organization | Essential aspects required for successful time management. | Helps to make better use of resources, reduces mistakes, and improves overall productivity. |
| Scheduling | Critical task in time management that involves breaking down tasks into smaller components and allocating specific blocks of time to each. | Helps to streamline daily activities, ensure that all tasks are attended to, and reduce stress. |
| Prioritizing Tasks | Important component of time management that involves ranking tasks based on their importance and deadlines. | Helps to focus energies on important tasks first, increase productivity, and reduce stress. |
| Breaks | Scheduled periods of rest in between tasks. | Helps to alleviate tension and create a balance between rest and work. |
| Understanding Deadlines | Being aware of assignment deadlines and embodying a sense of urgency. | Aids in prioritization of tasks and efficient usage of time. |
| Routines | Established daily patterns of activity. | Helps to structure the day and ensure that all necessary tasks are carried out. |
| Setting Achievable Goals | Creating realistic targets that contribute towards a larger objective. | Helps to focus energies and efforts effectively, reduces stress, and encourages personal growth. |
| Documenting Goals | Recording objectives and strategies for achieving them. | Helps to clarify intentions, strategies, and measurement of success. |
| Flexibility | Willingness to adapt and adjust schedules and strategies based on changing circumstances or insights. | Allows for more efficient use of time and resources, mitigates potential disruptions, and aids successful completion of tasks. |
As a busy professional, you may often wonder how to manage your time better. Yet, time management is a critical skill to develop to succeed personally and professionally. This blog post will provide an overview of what time management is and offer tips on improving your own time management skills. By the end of this post, you should better understand how to make the most of your time!
Define time management
Time management is the process of planning, organizing, and structuring one's activities to achieve a goal or efficiently complete a task. It involves recognizing the amount of available time, breaking down goals and tasks into smaller sub-tasks, considering any external factors that may influence one's ability to complete a particular job, prioritizing those tasks, and allocating specific blocks of time to completing each task.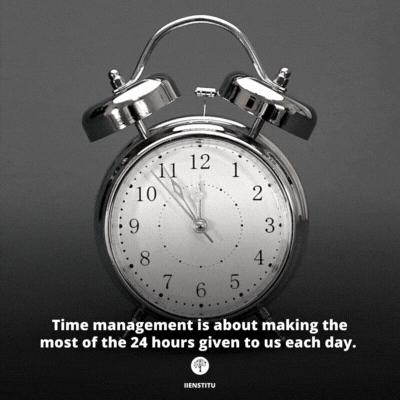 Time management requires discipline, self-awareness, and organization for it to be successful. Proper time management implementation can help individuals reach their goals more efficiently with fewer mistakes, leading to higher quality outcomes as well as better utilization of resources.
Understand the benefits of time management
Knowing the importance of managing one's time is essential in today's fast-paced society. Time management enables individuals to organize their daily tasks, allocate resources appropriately, and set realistic goals.
By understanding deadlines and embodying a sense of urgency, one can prioritize their assignments based on significance and focus their energies in order to maximize productivity and reduce stress. In addition, scheduling regular breaks while studying or working can help alleviate tension and create a sustainable balance between rest and work.
Experts have found that well-managed time is beneficial for personal growth since it encourages us to be more mindful of how we use our time. Mastering practical time management skills can lead to improved well-being, increased efficiency, and greater contentment with life.
Learn how to create a schedule
Creating a schedule is an essential task for a busy lifestyle. Many people struggle with organization and planning ahead of time, but it can be surprisingly easy to master if you approach it correctly. Start by thoroughly assessing your current routine, noting any competing tasks or daily activities that require either attention or flexibility in planning.
Then, establish smaller chunks of time for specific duties, so you can streamline how you wish to structure the day. Once this is done, gradually introduce elements of the schedule to ensure that any realistic adjustments are made and maintained until they become a habit.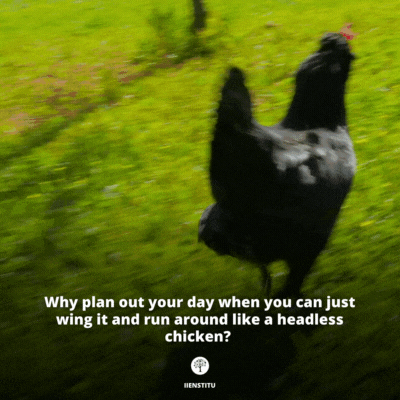 With enough practice, developing a custom schedule will become second nature and allow you to manage your workload effectively while reducing stress.
Find out what works best for you when it comes to time management.
Time management is essential in ensuring that all your priorities are addressed. It can help reduce stress and maximize productivity, but one size only fits some when it comes to effective time management. Everyone has different capacities, styles, and preferences; therefore, it is essential to identify what works best for you.
Consider tasks identified as a priority and allocate sufficient time accordingly. Implementing daily routines can significantly assist in streamlining a process that works best for you—for instance, setting aside specific daily hours to focus on particular objectives.
Additionally, feel free to incorporate breaks into your schedule or delegate specific tasks that you find draining or counter-productive. Finally, remember to reassess the effectiveness of your time management practices frequently and be open to changing them if necessary.
Implement your new time management skills into your daily routine
Establishing an effective time management routine is crucial for success in school, work, and daily life. Developing a strategy that fits your lifestyle can help you remain productive while managing stress levels.
Time management requires prioritizing tasks and assignments and working according to a schedule or timeline. Documenting goals, planning, and creating a to-do list help streamline the process. When implemented into the daily routine, effective time management can lead to better focus and concentration on important tasks and more time for leisure activities.
Setting achievable goals by working smarter instead of harder is critical; finding the best way to manage your day-to-day commitments may take trial and error.
Time management is allocating time for specific activities to improve efficiency. Time management has many benefits, including decreased stress levels, increased productivity, and improved task prioritization. Our time management course is a great place to start if you want to learn how to create a schedule that works best for you. The course covers everything from identifying your goals to setting up a daily routine that fits your needs. So join us today and see the difference proper time management can make in your life!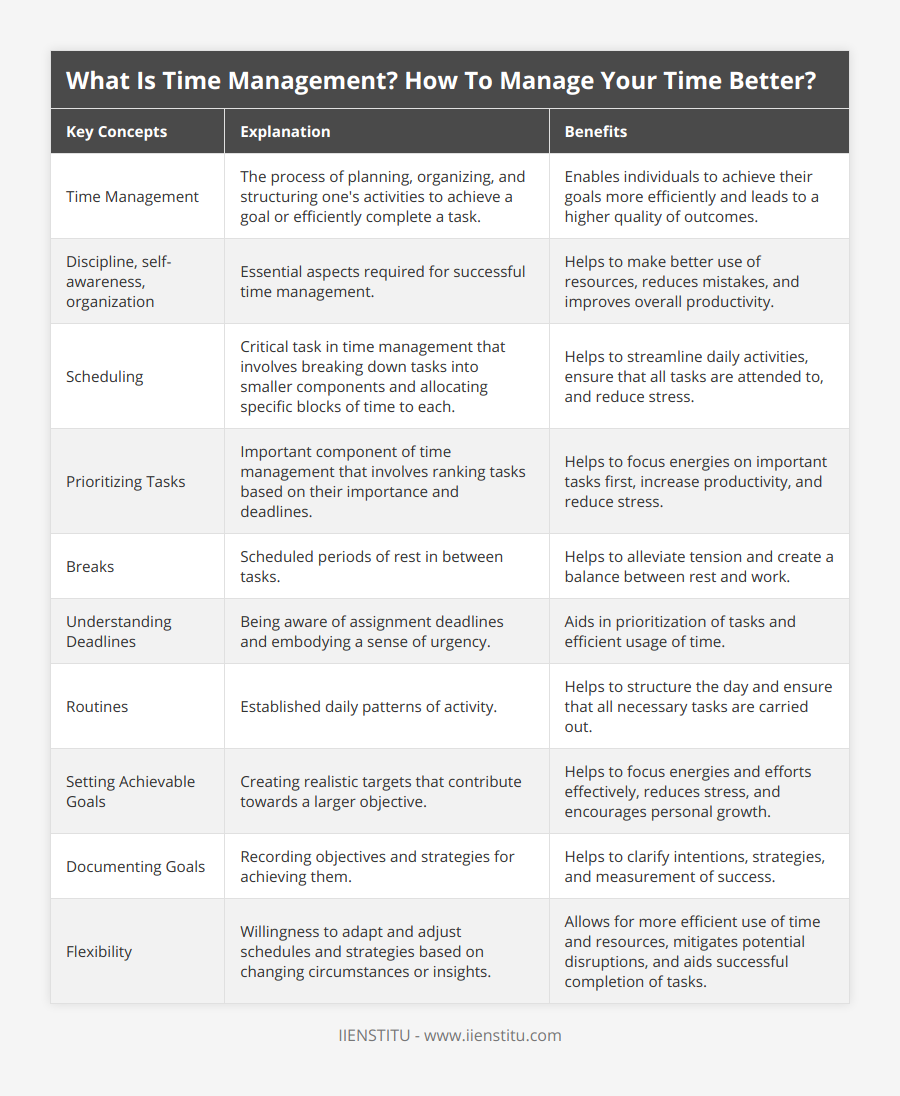 time management course
time
management

Monica Bourbon
Blogger
She describes himself as someone who loves to write about digital marketing, social media and public relations. His personal development special interest lies in self-improvement through reading books on the subject of human behavior; she also has an eye for how these topics apply outside just business or career settings too!
Related Posts
Our team of experts is passionate about providing accurate and helpful information, and we're always updating our blog with new articles and videos. So if you're looking for reliable advice and informative content, be sure to check out our blog today.