Blogger
Step By Step Guide On How To Become a Blogger
12 May 2022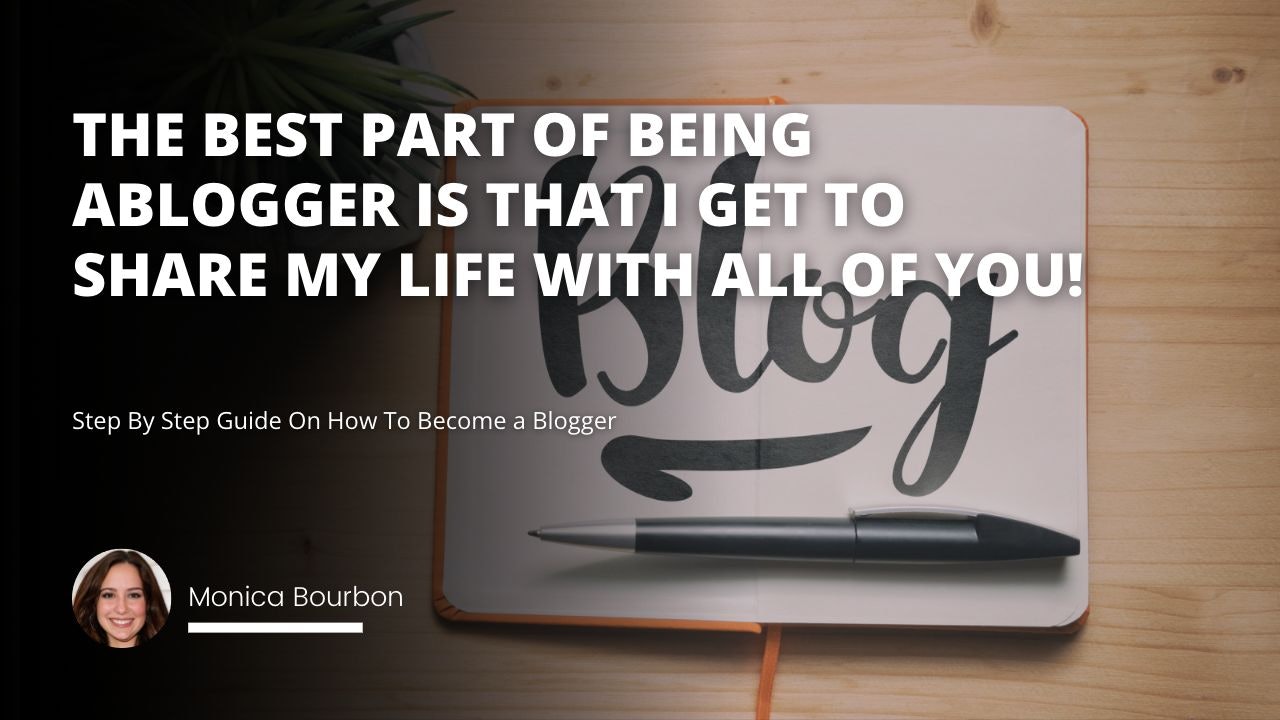 | Steps | Process | Tip |
| --- | --- | --- |
| Step 1: Choosing a Blogging Platform | Select a suitable platform depending on your blogging needs. | Research different platforms to find one that suits your specific blogging needs. |
| Step 2: Setting up the Blog | This includes choosing a domain name, selecting a template and adding content. | Choose a catchy and unique domain name that's easy for your readers to remember. |
| Step 3: Creating the First Post | Write and publish your first blog post. | Your first post could introduce you and the objectives for your blog. |
| Step 4: Writing Great Content | Research thoroughly and write engaging, high-quality posts. | Ensure you understand your audience and cater to their interests. |
| Step 5: Promoting on Social Media | Regularly share your blog posts on different social media platforms. | Take advantage of each platform's features to promote your content. |
| Step 6: Creating a Strong Social Media Presence | Engage with your followers and other bloggers to build relationships. | Responding to comments and questions helps to build a loyal followership. |
| Step 7: Guest Posting | Write guest posts for other blogs to expand your reach. | Choose blogs that are relevant to your niche and have a high audience reach. |
| Step 8: Optimizing your Blog for Search Engines | Use SEO techniques to boost the visibility of your blog. | Target specific keywords and create high-quality content. |
| Step 9: Regular Updating | Consistently add new and relevant content to your blog. | Regular posts help to retain your audience and attract new ones. |
| Step 10: Feedback | Take note of your audience feedback to improve your blog. | Constructive criticism can provide insight on areas to improve your blog. |
Blogging is a great way to share your thoughts and ideas. But, starting a blog can be intimidating if you don't know where to start. This guide will walk you through the steps needed to create and launch your blog. We'll also provide tips for making your blog successful. So, whether you're a beginner or an experienced blogger, this guide will help you take your blogging to the next level.
What is blogging, and what are the benefits of blogging?
Blogging is a way to share your thoughts, ideas, and experiences. It's a platform where you can share your opinion on topics that interest you, write about your hobbies and interests, and connect with like-minded people.
There are many benefits to blogging. First, it's a great way to express yourself and connect with others who share your interests. Blogging can also be a great way to build relationships, promote your business or product, and even make money.
How to start a blog - choosing a platform, setting up your blog, and creating your first post
Now that you know what blogging is and some of the benefits of starting a blog, it's time to get started. The first step is to choose a blogging platform. There are many different platforms to choose from, so it's important to select one right for you. Once you've chosen a platform, you'll need to set up your blog. This includes choosing a domain name, selecting a template or theme, and adding content. After your blog is set up, you can create your first post.
How to write great content for your blog - finding ideas, researching your topic, and writing for your audience
One of the keys to success as a blogger is writing great content. But, how do you develop ideas for what to write about? And once you have an idea, how do you research and write an engaging and informative post? In this section, we'll walk you through the process of finding ideas, researching your topic, and writing for your audience.
How to promote your blog - using social media, guest posting, and SEO techniques
After you've created some great content for your blog, it's time to start promoting it. There are several ways to promote your blog, including social media, guest posting, and search engine optimization (SEO). By combining these techniques, you can reach a wide audience and attract new readers to your blog.
1. Using social media to promote your blog
If you're a blogger, you likely already know the importance of promoting your blog on social media. After all, social media is a powerful tool that can help you reach a wider audience and build relationships with potential readers. But with so many different social media platforms to choose from, it can be difficult to know where to start. So here are some tips for using social media to promote your blog:
First, make sure you choose the right social media platform for your audience. For example, if your blog is focused on fashion, Instagram would be a good choice. On the other hand, LinkedIn might be a better option if you're blogging about business. Once you've identified the platform that makes the most sense for your blog, it's time to start sharing your content. Make sure to post regularly and share interesting and relevant content that will encourage people to read your blog. And don't forget to interact with other users - social media is all about building relationships. You can use social media to successfully promote your blog and reach a larger audience by following these tips.
Creating a strong social media presence

Promoting your content on social media platforms

Engaging with followers and other bloggers
2. Guest posting to promote your blog
Guest posting is a great way to promote your blog and get your name there. By guest posting on other blogs, you can share your knowledge and experience with others while also increasing the visibility of your blog. To guest post successfully, it's important to find blogs relevant to your niche and have a large audience. Once you've found a few potential blogs, reach out to the owners and ask if they're interested in featuring a guest post from you. If they are, be sure to follow their guidelines and provide high-quality content that will resonate with their readers. Guest posting can be a great way to build up your blog and attract new readers, so don't hesitate to give it a try.
What guest posting is, and how it can help you promote your blog

Finding guest post opportunities

Submitting a high-quality article for publication
3. Optimizing your blog for search engines
Are you passionate about a certain topic and want to share your view? If so, starting a blog might be the perfect outlet for you. But before you start sharing your thoughts with the world, you should know a few things about how to optimize your blog for search engines. 
One of the most important things you can do to ensure that your blog is visible to potential readers is to choose keywords wisely. When selecting keywords, think about what terms people would use when searching for information on your topic. Then, incorporating these keywords throughout your blog—in the title, in the body text, and tags and metadata—will help search engines index your content and make it more visible to potential readers. 
Another important thing to keep in mind is the structure of your blog posts. Breaking up your text with headlines, lists, and images will make your content more engaging for readers, but it will also help search engines understand the structure of your post and give it greater weight in search results. Finally, promote your blog through social media and other channels. The more people aware of your blog, the more likely they are to visit it and share your content with others.
Keyword research and targetting

Title optimization

Metadata optimization

Blog structure and organization
Tips for maintaining a successful blog - creating a schedule, responding to comments, and using tools to help you succeed
Once you've launched your blog and started promoting it, you'll need to maintain it to keep your readers coming back. This includes creating new content regularly, responding to comments and questions from your readers, and using tools and resources to help you stay organized and on track.
By following these steps, you can become a successful blogger. Remember to be patient, consistent, and create quality content, and you'll be well on your way to success.


Monica Bourbon
Blogger
She describes himself as someone who loves to write about digital marketing, social media and public relations. His personal development special interest lies in self-improvement through reading books on the subject of human behavior; she also has an eye for how these topics apply outside just business or career settings too!
Related Posts
Our team of experts is passionate about providing accurate and helpful information, and we're always updating our blog with new articles and videos. So if you're looking for reliable advice and informative content, be sure to check out our blog today.