Online Training
Online Course Marketing
27 November 2021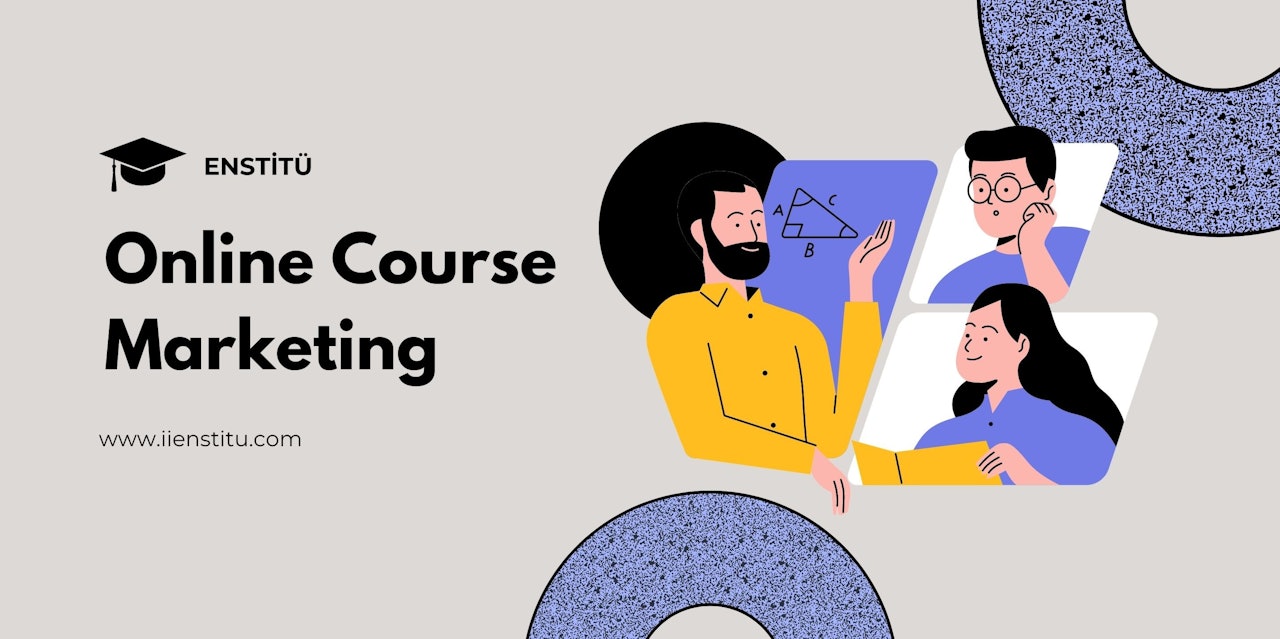 Welcome to online course marketing! If you're interested in creating and selling an online course, then you've come to the right place.
This guide is designed for online entrepreneurs who want to promote their online courses successfully so they can generate more leads and sell more products.
This article will help you create a plan, identify the resources needed for success, and promote your online course effectively. Let's get started!
Section 1: Plan Your Course
Create a product that solves a specific problem or answers a particular question . It should be useful enough that other people thank you for creating it because it helps them achieve something worthwhile. Think of this as your "niche" which might be anything from cooking classes to learning how to speak foreign languages effortlessly. This is your online course, so think of things that are popular online.
Section 2: Develop Your Course
Research online courses in your niche to find out what's selling . Find out why they're so popular by looking at their online reviews. Focus on the most successful products with high buyer ratings. They have perfected the art of marketing online courses successfully, so learn from them!
Beginning writers seeking to publish a novel often look for inspiration online to get an idea for what they should write about next. The same principle can apply here - develop ideas based on what has already been proven to succeed. That way you won't waste time reinventing the wheel and you'll be able to market your online course successfully from day one.
Remove all fluff from your online course . The more concise your online course is, the easier it will be to market because you'll have a focused product that solves a particular problem.
Enroll in an online course development program online if you're interested in taking your learning to the next level . Most of them focus on how to develop and market online courses.
Section 3: Build Your Platform
It takes time to build an online platform for your online course, so make sure you start early enough before sales begin rolling in! Here are some tips...
1. Create a website with a simple domain name for your online course business . It's important not only to secure the appropriate domain name but also ensure that it conveys exactly what people can expect online (e.g., onlinecoursemarketing.com)
2. Set up your online course on your website. This way, visitors who click on the link or banner for your online course can't help but learn more about it because it's all there in front of them! Think of this as a free online advertisement which you don't have to pay for since they're already visiting your site anyway.
3. Create opt-in forms with web pages relevant to your online course. For example, if you're developing an online course about how to cook foreign cuisine easily, consider creating an opt-in form on one page of the site with information about choosing the best ingredients for different types of cuisine, and so forth.
The more online courses you create, the more online course marketing pages that will be available for people to fill out.
4. Find online forums related to your online course.  This is another place where you can form an online community of people interested in what you have to say. Present yourself with a degree of humility and make sure they know why you're there - it's all about promoting your online course successfully!
5. Seek out guest blogging opportunities on popular sites or web 2.0 properties related to your online course. If no such site exists, then consider creating one! The more online properties relating to your online course that need content, the better when it comes to online course marketing later on because there is simply so much information online that online courses need to draw from.
6. Create a blog for your online course with great content. This will be the online face of your online course, so make sure it's engaging and filled with relevant information for people interested in learning more about what you have to say on the topic of online courses. Use popular online blogging platforms such as WordPress or Tumblr since they're easy to use and very popular.
7. Do some social media marketing by creating profiles for yourself on Facebook, Twitter, Google+, Pinterest, etc. Don't worry about starting slow - just start! You can always add more online course marketing platforms later when you get comfortable with each one and feel like developing an online presence worth the time investment.
8. Promote your online course by sharing content relevant to your online course hosted on other online properties. This will depend on the online course and what you offer, so consider how you should present information online as a first step.
Online course for digital marketing
Your website can be company's best asset or biggest liability. The Internet is a great way to help your customers find you and learn about the products and services you offer. But if your website doesn't stand out from all the rest, customers will easily pass it by for a more attractive competitor. Put your best foot forward with this list of 10 things you should do when designing a website:
1. Tell users what they'll get when they buy something from you .  For example, let them know that by obtaining an item priced at $5,000, they'll save $2, on average, if they choose to use your online store instead of a competitor.
2. Telling customers how much it will cost them is not enough .  You should also provide a breakdown of all fees and taxes, including shipping and handling.
3. Be sure the online shopping cart you're using provides up-to-date information about inventory levels . Otherwise, people may think that items are still for sale when in fact you've already sold out.
4. List products by categories or by popularity . In any case, be consistent on your website so that visitors can easily navigate around the site without getting lost or confused. Include online course marketing pages like "best selling", "on sale", etc., as well as related recommendations to allow online customers to buy more online products online.
5. Don't forget to spend some time on online course marketing .  Use online tools that help you generate content that will attract potential buyers and get them excited about buying what you have to offer.
6. Show before-and-after photos of projects online, if possible . For example, if your company builds additions onto people's homes, show photos of the home before online course development was started and after it was completed. This will reassure customers that your company can deliver on any promise made in online courses or advertisements online..
7. Consider including testimonials from past online customers online . These carry weight because they are independent third parties giving their opinions online about how well you online online online online online online online.
8. If your products or services are expensive, you should consider offering financing . This could include leasing or an online installment plan that attracts customers with the potential to buy more online products online.
9. Review how your website looks on different browsers and devices . Although you may think that online course development appeals mainly to older people who use desktop computers, keep in mind that many young adults surf the Internet using tablets and smartphones.
10. Make sure your overall online brand is consistent across all digital channels .  This means having the same look and feel on your website as well as all online courses and advertisements, such as social media posts and comments or blog articles. Don't forget to drive home key online online online online online online content constantly by constantly posting online updates.
There you have it.  These ten bits of advice can help you online course marketing . Just remember that you must constantly monitor your online site to be sure it's performing the way you want...
Meryem Winstead
Blogger
I graduated from the Family and Consumption Sciences Department at Hacettepe University. I hold certificates in blogging and personnel management. I have a Master's degree in English and have lived in the US for three years.
Related Posts
Our team of experts is passionate about providing accurate and helpful information, and we're always updating our blog with new articles and videos. So if you're looking for reliable advice and informative content, be sure to check out our blog today.