Personal Development
5 Best Psychology Books Will Change Your Perspective
20 January 2022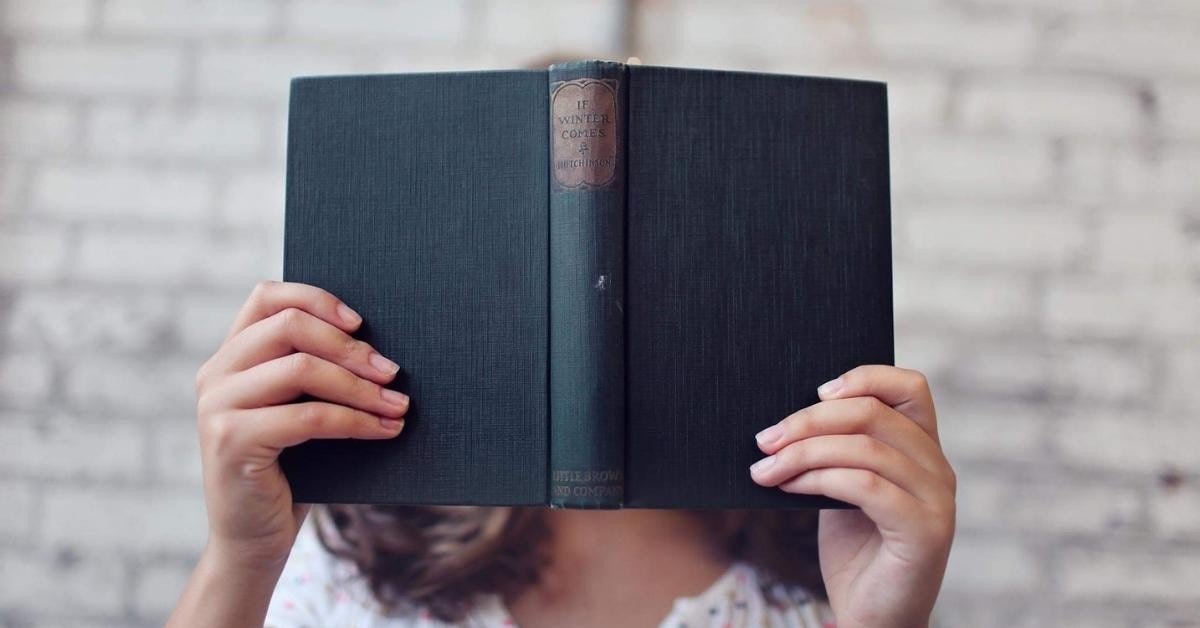 With the pandemic, dissatisfaction in social relations, existential pains, and the course of the world, we will have left behind a challenging year for all of us. Moreover, we can say that we are heading towards a year where the general trend will not be excellent. When this is the case, the issue of psychology, which affects people's well-being, is again on our agenda. Therefore, we wanted to offer the opportunity of therapy at home with the recommendations of the psychology book, where you can feel better and more comfortable psychologically. Suppose you do not want to choose the existing therapy options or do not have the financial means yet. In that case, you can support your psychological awareness with books. But before you try the concept of home therapy, you also need to be aware of your situation. If you have a severe mental health problem, the books we recommend can only help you with due diligence. Now that we have made this necessary reminder let's continue with psychology books ready to support you.
5 Best Psychology Books That Will Change Your Perspective
Psychology books try to widen one's point of view while shaking them in one way. Of course, that's hard to say for every psychology book. Today's psychology book market, instead of increasing the person's awareness, can continue on its way with some information that is out of date and ignores the personal situation of the person. On the other hand, we will continue with psychology books that reflect the broad perspective of psychology and deal with all the major psychological problems of today. Apart from the 5 psychology books we recommend, you can also express your opinion by writing the books you find helpful in the comments section.
Feeling Good - David Burns
We start our list with a must-have book in psychology book recommendations. Feeling Good is one of the most famous psychology books in recent years. Moreover, we would not be wrong to say that it is one of the most helpful psychology books that does not base its popularity on advertisements and stereotypes. Instead, David Burns's hands-on book focuses on the sources and barriers to well-being. Feeling Good offers a broad perspective on depression, low self-esteem, stress, suicidal ideation, and personal growth with a hands-on flow.
In the book, you can learn in detail about the types of depression and hopelessness that prevent feeling good. It is also possible to find tests on the gradual progression of depression, one of the biggest problems of our age, in the book. In addition, there are practical applications for all psychological conditions that prevent feeling good, especially depression. If you want a comprehensive book on more than one psychological problem, one of your first choices should be Feeling Good. We recommend the book Feeling Good to everyone, especially since it offers an application to evaluate yourself by experiencing the concept of home therapy.
Savoir Dire Non (Knowing to Say No) - Marie Haddou
We continue with another problem that is valid on specific issues in social relations and actually affects one's own decisions. We think that not saying no, which is a severe pressure factor, is seen as one of the biggest problems in social relations. Not being able to say no in social regard leads to the inability to say no to oneself over time. Thus, during the decision and selection phase, a stressful and pressure-filled process can be experienced. Knowing how to say no, on the other hand, centers around the question of what happened when we were overwhelmed by situations where we could easily say no when we were kids. While putting this problem at the center, it reveals the reasons and ways out of not saying no.
Considering why we feel the pressure of not saying no, which manifests itself in family, education, partner, and social relations, she puts it in the foreground that saying no is a perfectly understandable option. Knowing How to Say No also touches on the positive aspects of saying no for a healthy and self-confident mood. You can also learn to say no to situations that you do not approve of or do not want in the book's details.
The Generalized Anxiety Disorder Workbook - Melisa Robichaud, Michel J. Dugas
The Pervasive Anxiety Workbook, which deals with anxiety in-depth, offers practical therapy stages to measure yourself with applied information. The book, which focuses on one of the biggest psychological problems of our time, generalized anxiety disorder, explains how you can deal with this problem by digging into anxiety before and after. It also creates an opportunity for you to realize the concept of therapy at home by providing practical examples and stages. Suppose you already suffer from anxiety and want to take the first step in healing yourself. In that case, the book's hands-on study guide will be handy for you. Therefore, we recommend the Pervasive Anxiety Workbook, especially with its practical steps that bring the concept of therapy to the home, for those who want to get rid of all the negativities caused by anxiety.
Man's Search for Meaning - Viktor Emil Frankl
The only thing that makes life livable is meaning. This meaning can create a myriad of life purposes by possessing a material or spiritual quality. The purpose of life, which includes definition, is the most extensive support against the existential troubles of man. Viktor Emil Frankl, a psychiatrist, also wrote one of the most helpful psychology books by focusing on human and human attitudes through the meaning of life. Man's Search for Meaning, an indispensable part of the psychology book recommendation list, digs into how and where a person can find himself in a challenging life adventure, starting from meaning. The book, which focuses on purpose in the struggle for existence, is seen as one of the most valuable books about human beings because it is based on human observations in the concentration camp of Nazi Germany. Based on the psychological words of Viktor Emil Frankl, Man's Search for Meaning will fill your knowledge base as one of the most valuable psychological books you can read.
Boost Your Confidence - Melanie Fennell
The last psychology book we will recommend will be Discover Your Confidence. Lack of self-confidence, which is a barrier to feeling good and can cause you to miss some opportunities, is a problem that you can get rid of by trying some methods and breaking the stereotypes. The book's primary purpose is to identify the factors that cause a lack of self-confidence and convey how you can draw a path. By examining the issue of low self-esteem, she focuses on the role of the environment and the person in self-confidence. Moreover, when discussing the issue of self-confidence, she uses cognitive behavioral therapy, which is one of the most helpful psychotherapy methods. If you're not ready for natural treatment or sure your problem isn't too severe, be sure to get this book that offers the most comprehensive guide to self-confidence.
We have come to the end of 5 psychology books that will make you feel good in the comfort of your home. However, to really benefit from the psychology books we recommend, you do not skip the practical parts. Finally, we wish all of us a year in which we will not experience a problematic year again in one way or another and feel good.
What Are Feel-Good Psychology Books?
In the philosophy of psychology, we recommend Feeling Good, Human Search for Meaning, Savoir Dire Non, The Generalized Anxiety Disorder Workbook, and Boost Your Confidence in our content. The psychology books we recommend provide helpful information in dairy farming. In addition, home therapy training is given with psychology books that also have practical applications.
What Can Books Be Read About Lack of Self-Confidence?
It is suggested as an ideal therapy for people with self-confidence problems—treatments about safety for the person. Knowing and Feeling to Say No to Self-Confidence is something more for such a less critical issue.
Which Psychological Book Offers Practical Applications?
We were coming from his books from a comprehensive book about practical application. We're following him in the Boost Your Confidence and The Generalized Anxiety Disorder Workbook.
personal development courses
psychology
psychology books
the best personal development books
the best psychology books

Emine Büşra Kanat
Blogger
She graduated from Ankara University, Department of Public Relations and Publicity. She took part in social awareness campaigns during her undergraduate education. She started writing on photography, communication, personal development and other different subjects at Istanbul Business Institute.
Related Posts
Our team of experts is passionate about providing accurate and helpful information, and we're always updating our blog with new articles and videos. So if you're looking for reliable advice and informative content, be sure to check out our blog today.