Foreign Language Courses
What Is The IELTS Test?
30 December 2021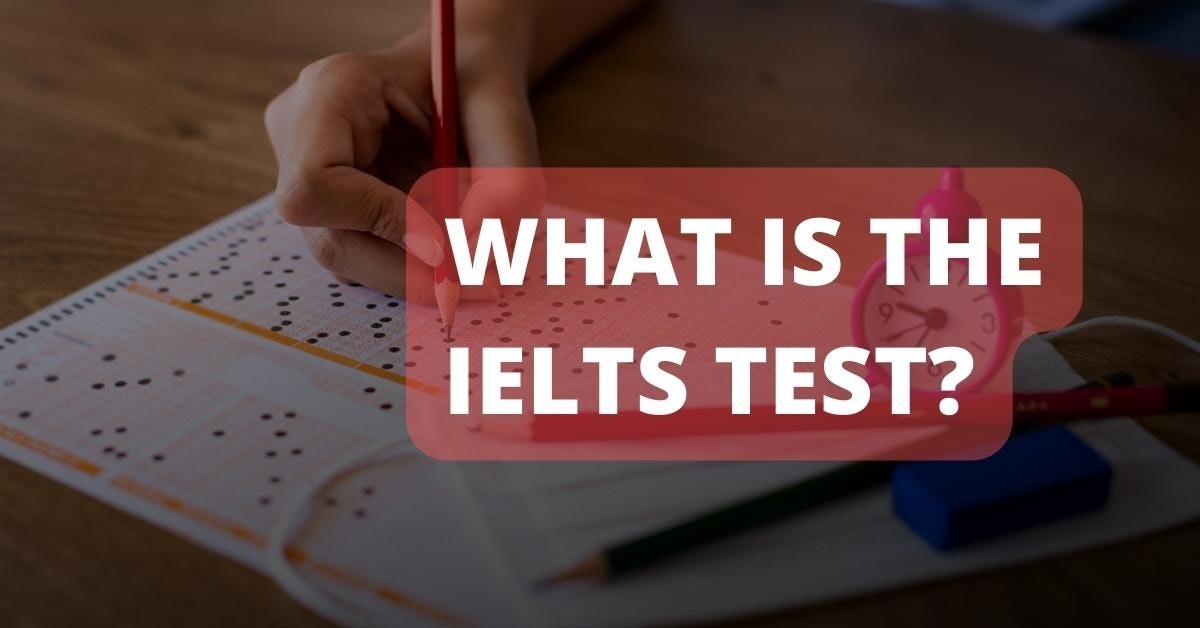 The IELTS test is an internationally recognized entrance requirement for higher education institutions worldwide. The exam mainly consists of reading comprehension, writing, and speaking skills, which students need to be familiar with to enter courses at their chosen universities without any difficulties whatsoever! Nowadays, it's harder than ever to get into university because of many students. The IELTS test is designed to ensure that everyone who wants to study abroad has an equal chance, no matter where they are from or what language they speak.
Students can take the IELTS test in more than 150 countries, with more than 2 million tests being sat across the world each year. The IELTS test is jointly managed by Cambridge English Language Assessment, the British Council, and IDP Education Australia. Many different types of students take the IELTS test to get into university. They vary from school leavers to adult professionals looking for more education to change careers. Some people also take the IELTS test while still in high school because it is a requirement for certain countries' universities. In some cases, the IELTS test scores can even be used to get into secondary school.
The IELTS test has four sections: reading, writing, listening and speaking. All four are meant to test students' English language abilities in different areas, so they are graded equally.
The Format Of The IELTS Test
The reading section of the IELTS test is split up into three question types: multiple-choice, gap fill, and matching. In this section, students need to read various texts and answer questions based on what they have read. There are many different questions in this section, so it helps students become familiar with a range of vocabulary and writing styles. This section is worth 40 out of the total test mark.
The writing section of the IELTS test has two question types: independent writing and integrated writing. Students have to write a letter or an email based on a given situation in the particular question type. The integrated task type requires students to write a few paragraphs for an essay about an exciting event from their own lives. In both cases, they need to do research first before writing their pieces using the new vocabulary and phrases that they have learned. This section is worth 40 out of the total test mark.
The listening section of the IELTS test asks students to answer true or false, multiple-choice, and short answer questions. They will need to listen carefully to a series of people talking about an exciting event or topic, then select the correct answer to the questions. There are two sections in this section, which gives students 20 out of the total test mark.
The speaking section is one of the most complicated parts of the IELTS test! Students need to participate in a conversation with another person about an exciting event or topic, then talk about it for two minutes. They are also asked to summarize the issues after listening to another person. This section is worth 20 out of the total test mark.
The IELTS test scoring system considers both content and language, so students do not need perfect English or extensive vocabulary knowledge. Instead, the tests focus on what students can do with the language they know.
IELTS sınav puanlama sistemi hem içeriği hem de dili dikkate alır, bu nedenle öğrencilerin mükemmel İngilizceye veya kapsamlı kelime bilgisine ihtiyacı yoktur. Testler, öğrencilerin bildikleri dille neler yapabileceğine odaklanır.
Educational institutions will only recognize the IELTS test in countries where it is used, so it doesn't matter which country you take the test in! This makes it easier for international students to get into university as local students do.
The IELTS test is an excellent way for students who don't have perfect English to get into university, as it proves they will be able to do the work required. It also opens up opportunities for students who want to study abroad or access other educational programs. Finally, for anyone thinking about going back to school, the IELTS test can't be beaten because it's the best way to build their way into university!
What Are IELTS Strategies?
Common strategies that can help improve your score on the IELTS:
When it comes to doing well on tests like the IELTS, some plans will be of great help. If you think more of your system as a tool rather than an approach, it can make more difference. For example, writing small notes in the margins of your textbook will be more helpful than writing extended essays in a notebook because it'll allow you to test yourself.
Make sure that practice tests are part of your study plan. If you want an overall idea of how well you're doing, taking timed tests can help. In addition, it's essential to determine which areas you need to focus on and improve.
The common mistakes in the Speaking and writing sections of the IELTS people can be improved by understanding what is required in these sections. For example, when it comes to the spoken exam, your chance of scoring more will increase with every extra minute you have to talk. Also, if you revise before speaking, you'll have a better idea of what to say.
Knowing your learning style and strategies is essential to take full advantage of the IELTS because it will differentiate you from other test-takers. In addition, you should be aware of your strengths and weaknesses to work on those areas where you need improvement the most. For example, if you're a visual learner, you'll find it easier when you can see things in your mind's eye - this is called 'seeing.'
However, knowing which learning style works best for you may not always be beneficial because, in certain situations, it may interfere with what is required in the test. For example, listening and speaking may not be as helpful for a visual learner like yourself. The key to doing well in this situation is knowing where you stand and what you need to improve.
If you are interested in learning more strategies, here are some questions to think about when doing well on any test:
- How can I fit in time to study and do activities related to the IELTS?
- How can I make sure that I know what is required of me?
- What mistakes am I making, and how can I improve them?
Try not to view them as a temporary fix when you think about strategies. Instead, they should be seen as tools that will help you improve gradually. Also, remember that you may find it difficult to apply specific techniques at first, but if you practice them often, they'll come more naturally.
Nevertheless, no matter what strategies you use, the most important thing is that you remember this: There are ways for everyone to increase their chances of doing well on tests like the IELTS. You just need to find out what works best for you.
If you want to improve your IELTS score and know more strategies about the IELTS exam, you can join IIENSTITU's IELTS course for free. There is no barrier to learning and preparing for IELTS. So join today and start to learn!
ielts
ielts course
online ielts course
what is ielts test

Monica Bourbon
Blogger
She describes himself as someone who loves to write about digital marketing, social media and public relations. His personal development special interest lies in self-improvement through reading books on the subject of human behavior; she also has an eye for how these topics apply outside just business or career settings too!
Related Posts
Our team of experts is passionate about providing accurate and helpful information, and we're always updating our blog with new articles and videos. So if you're looking for reliable advice and informative content, be sure to check out our blog today.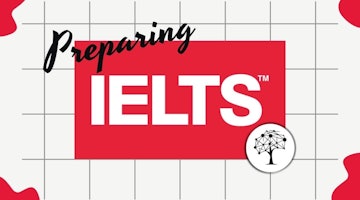 Foreign Language Courses
What Is The Best Way To Prepare For The IELTS?
03 December 2021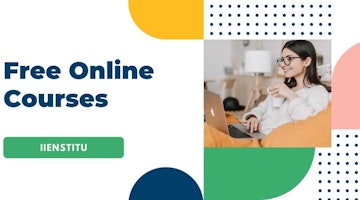 Online Training
Why Should We Take Free Online Courses?
05 December 2021