Human Resources Management
The Age Factor: Understanding Employment Aspects under Equal Employment Opportunity Legislation
15 September 2023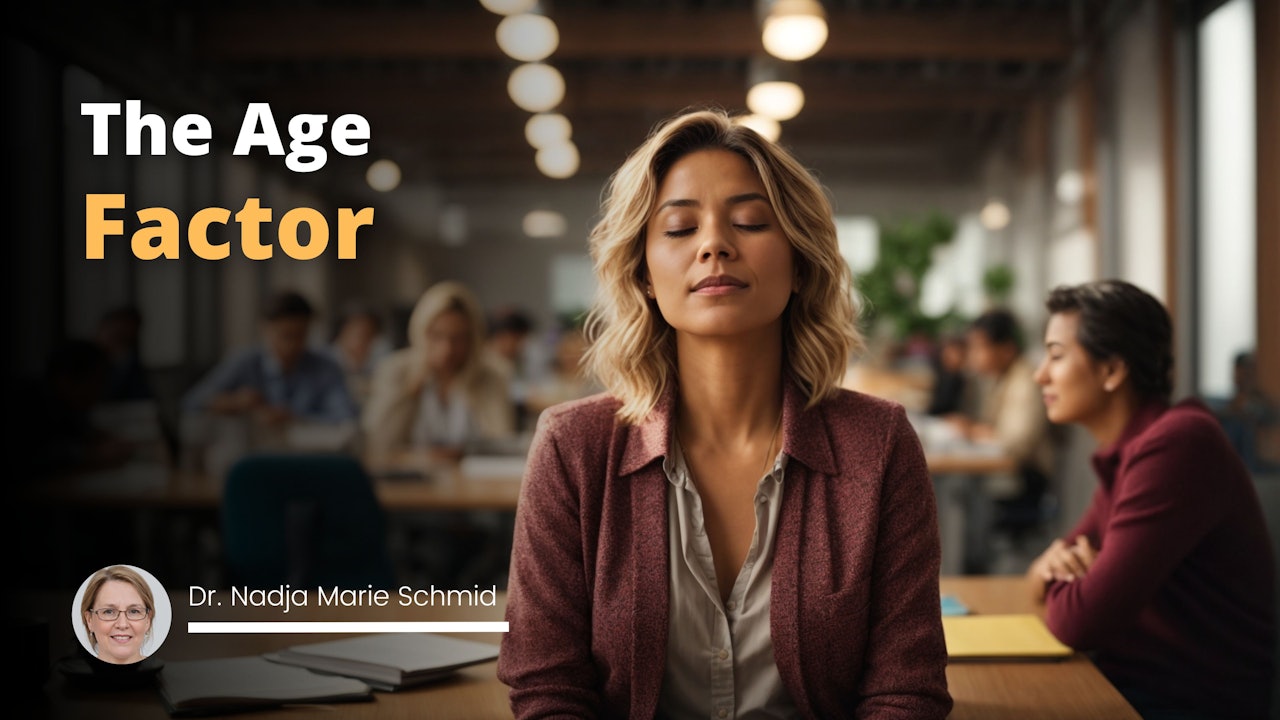 | Aspect | Description | EEO Legislation Implication |
| --- | --- | --- |
| Equal Employment Opportunity (EEO) | A principle that emphasizes employment decisions based on qualifications and competence, not superficial attributes. | Ensures fairness in the workplace, combating forms of discrimination including age, race, or gender. |
| Age Discrimination | Biased treatment of individuals based on their age, typically older employees. | Prohibits unfair treatment due to age and promotes diversity and inclusivity in the workplace. |
| Recruitment and Hiring | Process of attracting, shortlisting, and selecting suitable candidates for jobs. | Mandates bias-free recruitment procedures, challenging age limits in job advertisements. |
| Compensation and Benefits | The pay and perks employees receive in exchange for their work. | Age should not dictate compensation. Enforces fairness in pay based on skills and roles. |
| Training and Development | Improvement of skills and abilities of employees through educational activities. | Guarantees equal learning opportunities for all employees, irrespective of their age. |
| Promotion and Progression | Professional advancement of an employee within a company. | Prevents age from being a factor in promotions, focusing instead on merit. |
| Protection from EEO Legislation | Measures to safeguard employees from discriminatory practices. | Mandates compliance, penalizing non-compliant organizations. Allows individuals to challenge discriminatory practices. |
| Age-Inclusive Workplace | A workplace environment that values and accommodates employees of all age groups. | Promotes age diversity, inclusivity and equal opportunity. |
| Company Policies | Guidelines that define an organization's approach to handle various situations. | Encourages revision to ensure policies do not inadvertently favor a particular age group. |
| Training Sessions | Educational modules to facilitate learning. | Urges organizations to hold sessions that dispel age-related myths, promoting a more inclusive culture. |
In today's rapidly evolving workforce, ensuring that everyone has an equal shot at employment opportunities is not just a moral responsibility—it's a legislative one. The intricacies of Equal Employment Opportunity (EEO) legislation have far-reaching implications, especially when we hone in on the nuanced aspects related to age. After all, who hasn't heard whispers around the office water cooler about being 'too young' for responsibility or 'too old' to adapt to new technology? These age-old (pun intended!) stereotypes can hinder talented individuals from truly shining in the workplace. So, let's dive deep and unravel the mysteries of how age factors into the broader scope of EEO. Shall we embark on this enlightening journey together?
What is Equal Employment Opportunity (EEO) Legislation?
Before we go any further, let's lay down the groundwork. Equal Employment Opportunity (EEO) legislation is not just a fancy term thrown around in HR departments. At its core, it's about fairness. Think about it – wouldn't we all want to be judged based on our skills, talents, and what we bring to the table, rather than superficial attributes like age, race, or gender? That's precisely the essence of EEO.
Historically, various forms of discrimination ran rampant in workplaces. EEO legislation emerged as a beacon of hope, aiming to ensure that employment decisions are rooted in qualifications and competence rather than prejudices or biases. Its inception marked a clear shift from age-old discriminatory practices (there's that age pun again!) to a more inclusive and equitable employment landscape.
Age Discrimination: A Glimpse into the Issue
Let me paint a picture for you. Imagine Jane, a tech-savvy 58-year-old who loves experimenting with the latest software. Now, imagine a hiring manager overlooking her application for a tech role because of her age, assuming she wouldn't be "up-to-date." Sounds unfair, right? Unfortunately, stories like Jane's are not uncommon.
Recent studies have revealed some unsettling truths. A significant chunk of older employees believes they've missed out on opportunities purely because of their age. Yet, the fountain of youth isn't the answer to workplace efficiency. Experience, diversity, and a blend of different age groups often bring about the best innovations and solutions.
Age-related Aspects Covered Under EEO Legislation
A. Recruitment and Hiring: Addressing the biases.
The job market can be a jungle, with everyone trying to stand out. But imagine being overlooked because you're supposedly "too young" or "past your prime"? EEO legislation steps in here, challenging age limits in job advertisements. After all, isn't capability more significant than the year someone was born?
B. Compensation and Benefits: Ensuring fairness across all age groups.
We've all heard it: "Why is he earning more? Oh, he's been around for ages!" But age shouldn't dictate compensation. The value of an employee's contribution should. EEO legislation ensures that paychecks reflect skills and roles, not just the candles on a birthday cake.
C. Training and Development: Age should not be a barrier.
Who said you can't teach an older employee new tricks? With the world evolving, everyone, irrespective of age, should get a fair shot at upskilling. EEO laws ensure that training opportunities aren't biased towards younger employees alone.
D. Promotion and Progression: Going beyond the age factor.
Everyone dreams of climbing the corporate ladder. But should that ladder have age markers? Definitely not! Potential isn't confined to age, and EEO emphasizes this, ensuring that promotions focus on merit and not just the "youthfulness" of an employee.
The Protection Offered by EEO Legislation for Age-related Employment Issues
Navigating the complex world of employment can sometimes feel like walking through a maze. But when it comes to age-related biases, the EEO legislation acts as a guiding star. This legislation doesn't merely suggest or recommend; it mandates. Organizations that turn a blind eye can face severe repercussions, from hefty fines to legal liabilities.
For individuals, knowing these protections can be empowering. If they feel they're being sidelined due to their age, the law is on their side. There are multiple avenues – from internal company grievance mechanisms to federal bodies – where such concerns can be raised and addressed. Knowledge, as they say, is power.
Creating an Age-Inclusive Workplace: Steps for Employers
Alright, employers, it's time to roll up those sleeves! Inclusivity doesn't just happen; it's cultivated. And cultivating an age-inclusive workplace? Well, that requires intention, effort, and sometimes a bit of soul-searching.
1. Revisit Company Policies: Dust off that HR manual and scrutinize it. Do your policies inadvertently favor a particular age group? It's time for an update!
2. Training Sessions: Organize workshops focused on dispelling age-related myths. You'd be surprised how many people still think millennials are lazy or baby boomers aren't tech-savvy.
3. Promote Age Diversity: Remember the magic of a potluck? Everyone brings something unique to the table. Similarly, an age-diverse team brings a blend of experience, innovation, and fresh perspectives. Harness it.
4. Fair Practices: Ensure promotions, benefits, and recognitions are based on merit, not age. It's a simple principle, but it's transformational.
---
Conclusion
In a world that's constantly chasing after the 'next big thing', it's easy to overlook the value of experience and the vigor of youth. However, striking a balance is crucial. The Equal Employment Opportunity legislation isn't just about legal compliance; it's about creating workplaces where everyone, regardless of their age, feels valued and respected. After all, isn't diversity in all its forms—including age—a treasure trove of insights, ideas, and innovations? So, let's champion age-inclusivity and create a workplace mosaic that's rich, diverse, and full of potential.

tech and entertainment sectors
age discrimination
recruitment and hiring
age-related biases
age inclusivity
inclusivity
compensation and benefits
workplace
EEO legislation
Equal Employment Opportunity
merit
age-inclusive
legal compliance
discrimination
regional laws
interviews
promotion and progression
age diversity
company policies
training and development

Dr. Murray Craig
Academic
Dr. Murray Craig is an academic and researcher who has dedicated his life to the study of human behavior. He has a particular interest in how people interact with their environment, and how that interaction can be used to improve their lives. Dr. Craig has spent many years teaching and conducting research at universities all over the world, and he is widely respected for his work in the field of behavioral science.
Related Posts
Our team of experts is passionate about providing accurate and helpful information, and we're always updating our blog with new articles and videos. So if you're looking for reliable advice and informative content, be sure to check out our blog today.