Online Learning
Advantages And Disadvantages Of Lifelong Learning
01 August 2023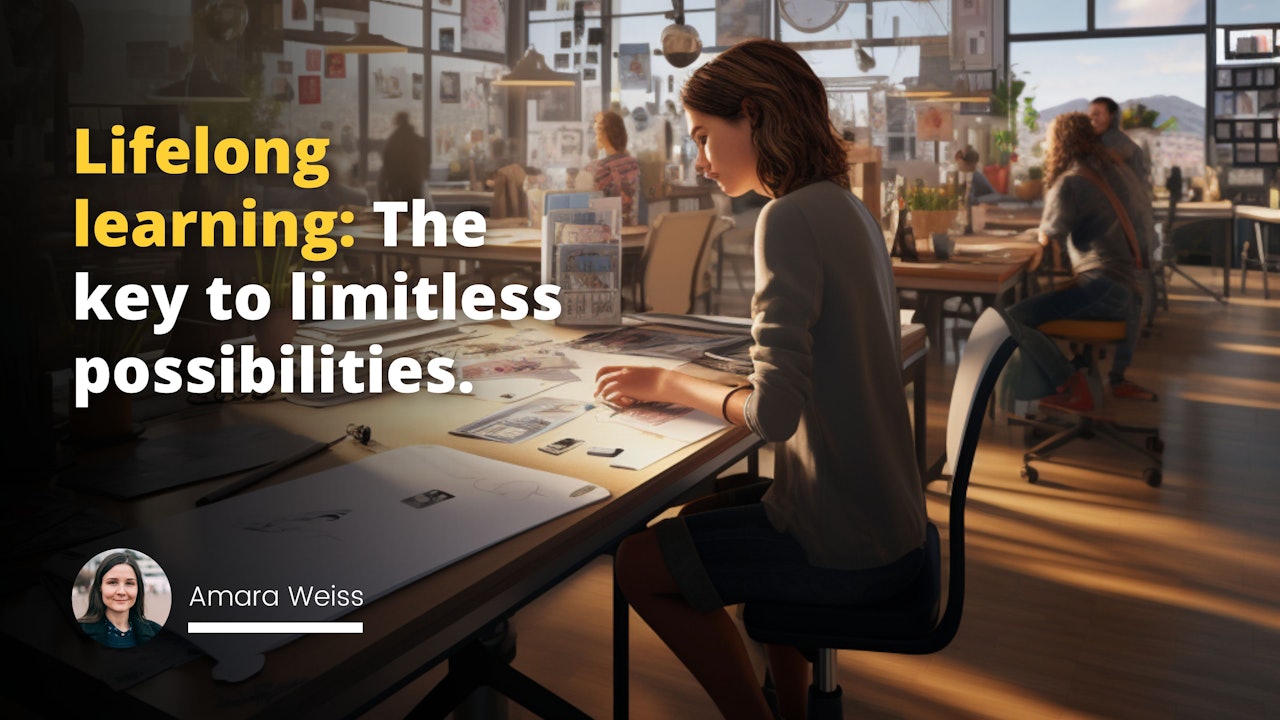 In a rapidly evolving world where knowledge is power, continuous learning is no longer just an option but a necessity.
Lifelong learning is a crucial part of this journey. It is a concept that encourages the continuous pursuit of knowledge and skills throughout one's life. This pursuit starts from childhood and continues until old age.
As profound and favorable as it may sound, lifelong learning entails pros and cons like everything else.
This blog post will explore the benefits of lifelong learning. We will discuss how it nourishes personal growth and professional development. Additionally, we will highlight the health benefits associated with lifelong learning.
We will discuss the less positive aspects of this topic. These include the significant amount of time required, the expenses involved, and the possibility of becoming overwhelmed with information.
This article provides all the necessary information for those interested in investing in ongoing education or acquiring knowledge throughout their lives.
Advantages of Lifelong Learning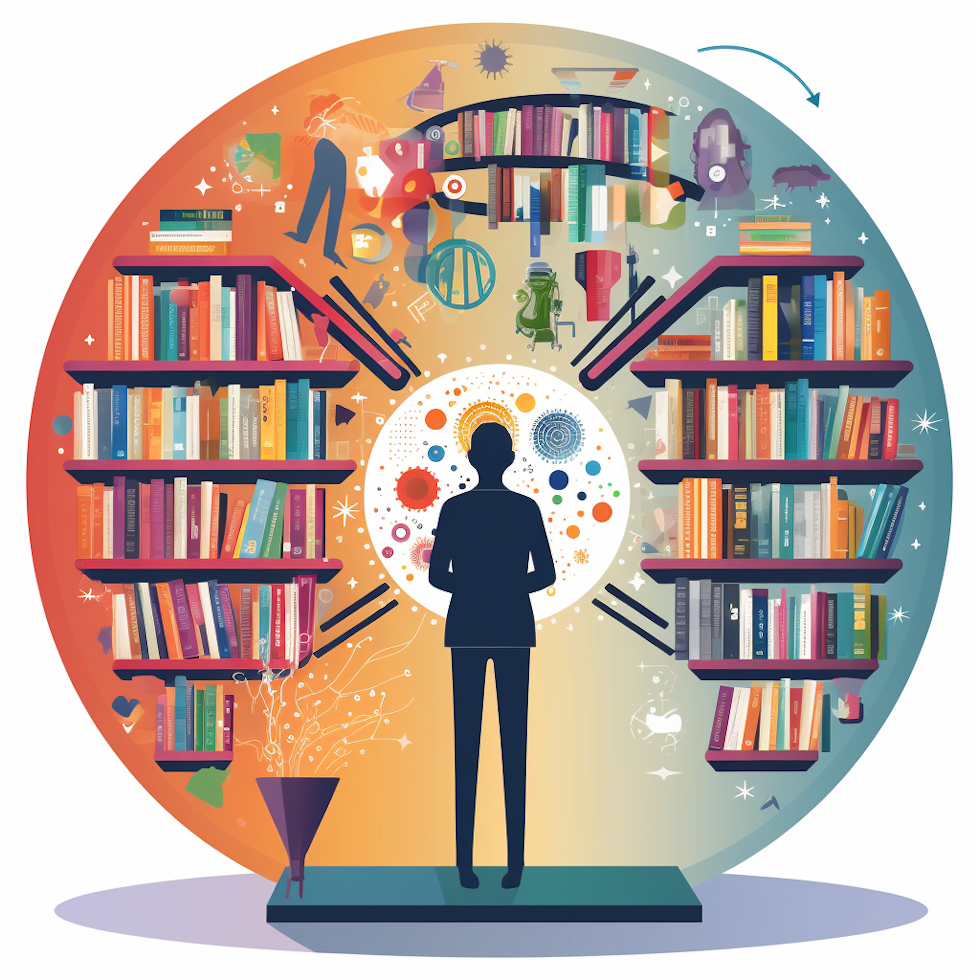 Leading the pack is Personal Growth, one of the most significant advantages of lifelong learning. By constantly challenging yourself and pursuing education, you stimulate intellectual Growth and personal satisfaction. You expand your horizons and knowledge and cultivate critical thinking, creativity, problem-solving skills, and flexibility.
Lifelong learning is an effective tool for holistic personal development. It improves self-confidence, fosters a sense of purpose, and increases self-sufficiency. This intellectual stimulation is beneficial for individuals.
Next comes Professional Development, another crucial advantage of lifelong learning.
In a competitive professional environment, it is important to consistently improve your skills and knowledge. This will help you stay valuable and employable.
Continual education helps individuals acquire new methods, abilities, and understanding. This enables them to adapt to changes, enhance job prospects, and achieve career goals.
Lifelong learning can help you achieve higher positions, job changes, and skill improvement in your current job.
A lesser-known but equally valuable boon of lifelong learning is Health Benefits.
Participating in ongoing intellectual activities, like education, is linked to improved cognitive abilities. It may also delay the onset of dementia and Alzheimer's disease by maintaining brain health.
Learners often develop reading, researching, and studying routines that indirectly encourage discipline, build resilience and promote mental well-being. Increased self-esteem, self-confidence, personal Growth, and professional development outcomes also improve emotional health.
Furthermore, if your learning path involves physical elements, like dance or yoga, you're inevitably looking at enhanced physical health too. Thus, lifelong learning plays a significant role in maintaining overall health and longevity.
Personal Growth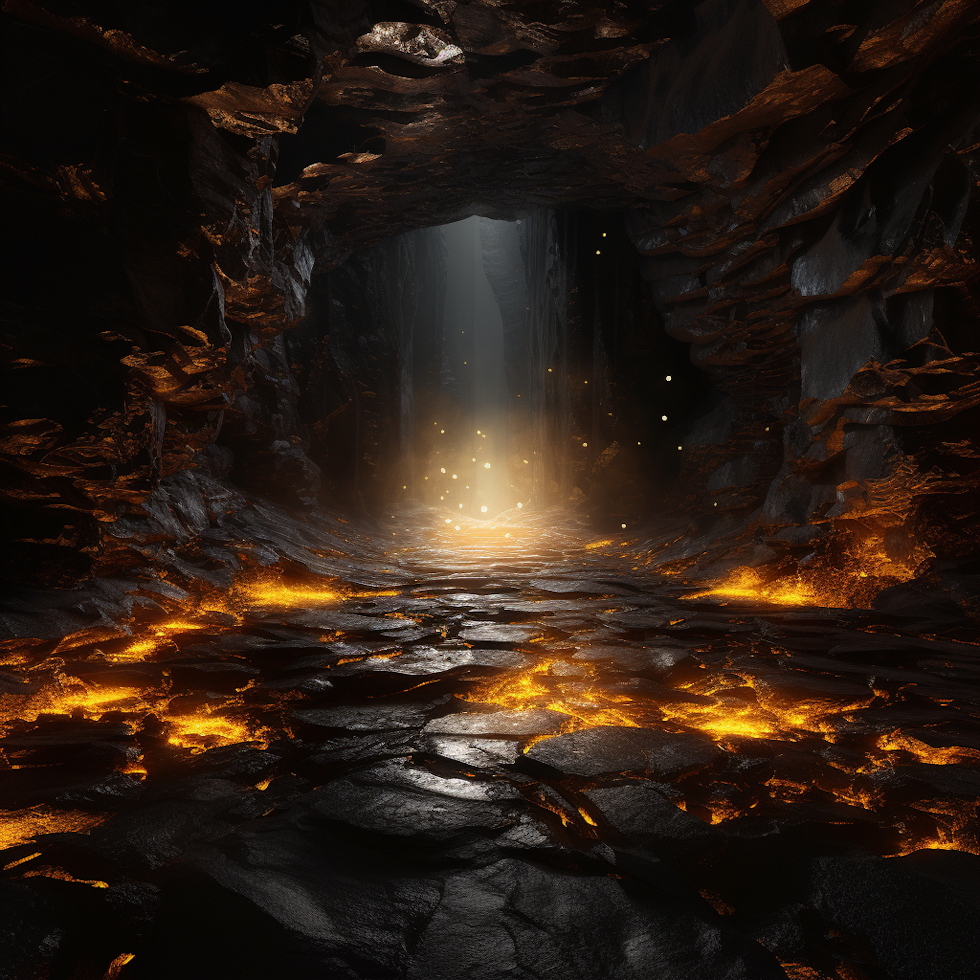 Lifelong learning has many benefits, and one of the most profound is personal growth. Personal growth can take many forms, but its primary result is a better understanding of oneself and the world around us.
It drives us out of our comfort zones, pushing us to challenge our thought processes, resulting in intellectual stimulation. This constant stimulation encourages curiosity and an open-minded approach toward life.
Lifelong learning offers insights beyond textbooks and classrooms. It includes understanding new cultures while learning a foreign language. It also involves realizing the importance of patience while learning to play a musical instrument.
Additionally, lifelong learning can significantly enhance critical thinking skills and decision-making capabilities.
By constantly exposing yourself to new concepts and ideas, you can learn to approach problems from different perspectives. This will help you develop rational thinking. Additionally, it will enable you to become proficient in making well-informed decisions.
You develop better concentration and focus as you delve deeper into your learning journey.
As you work towards mastering different learning phases, you develop qualities such as perseverance and determination. This, in turn, boosts your self-esteem and self-confidence.
Therefore, personal Growth through lifelong learning isn't just about amassing knowledge.
This sentence can be simplified and split into shorter coherent sentences as follows: "It's about cultivating a better mindset. It's about improving problem-solving abilities. It's about cultivating key traits. These traits make you a more rounded individual in this global society."
Professional Development
Professional Development is another robust advantage of lifelong learning in an increasingly competitive job market.
Committing to lifelong learning helps you acquire the most up-to-date skills and knowledge in your field. This, in turn, improves your performance and enhances your professional growth.
As industries evolve, new technologies and methodologies emerge. It's essential to stay updated with these advancements to remain valuable in your role. Through lifelong learning, you can grasp these emerging trends, technologies, and best practices, becoming a strong contender in your professional arena.
Lifelong learning can also lead to career advancement. By upskilling or reskilling, you can aim for higher roles or responsibilities within your organization or even consider a career pivot.
Many learning resources offer certification courses. These courses can greatly enhance your professional portfolio. As a result, you become a desirable candidate for lucrative job opportunities.
Additionally, lifelong learning allows you to enhance soft skills that are highly valued by employers globally. These soft skills include effective communication, leadership, team management, and emotional intelligence.
These skills enhance your professional efficiency and improve interpersonal relationships in the workspace.
Through lifelong learning, you can shape your professional journey. You can also adapt to dynamic job environments and stay ahead in your career. This will set a successful trajectory for your professional growth.
Health Benefits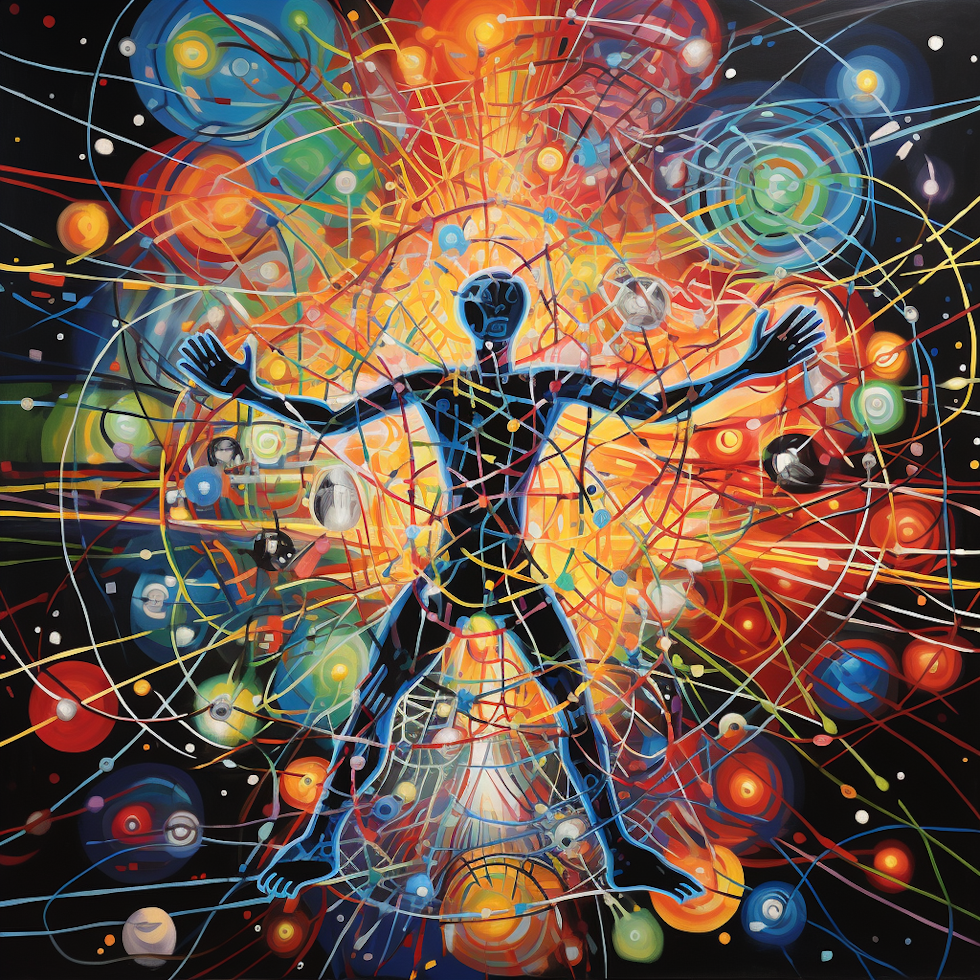 Besides the mental and professional benefits, lifelong learning has marked Health Benefits that impact physical and psychological well-being. Regular mental stimulation through education strengthens the brain's functioning, much like how physical activity enhances the body.
Research shows that continuous learning throughout one's life can help preserve cognitive health. Furthermore, it can also slow down the development of conditions like dementia, Alzheimer's disease, and other mental disorders.
Continuous learning stimulates brain cells and promotes new neural connections, improving brain health.
The diligent routines associated with learning, such as regular reading, researching, studying, and problem-solving, also promote mental discipline and resilience.
This discipline can affect other areas of life such as diet, exercise, and sleep. It can help maintain a balanced diet, regular exercise, and a healthy sleep pattern.
Lifelong learning builds self-confidence and self-satisfaction, improving mental and emotional health.
Learning a new skill or gaining new knowledge can reduce stress and anxiety.
"It also boosts one's mood and overall mental health."
A sense of accomplishment is derived from these experiences.
Learning new physical activities, such as sports, dance, or gardening, can improve physical health and overall wellness. These activities promote physical fitness and contribute to a healthy lifestyle.
In conclusion, the health benefits of lifelong learning are manifold.
Learning positively impacts mental health by improving cognitive function, discipline, and emotional well-being. Additionally, it can enhance physical health if the learning involves physical activities.
Disadvantages of Lifelong Learning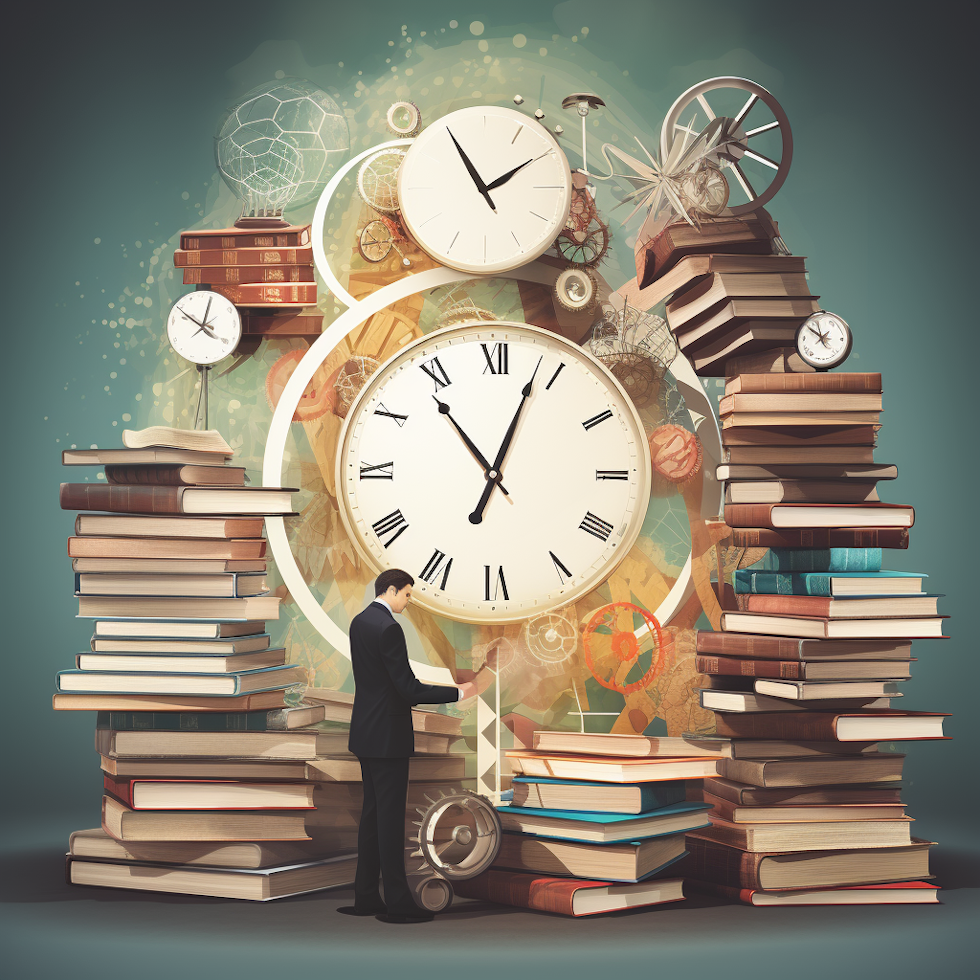 Despite the numerous benefits accredited to lifelong learning, it has drawbacks. One of the significant disadvantages is the time commitment. Pursuing knowledge is an enriching process but requires substantial time and dedication.
Maintaining a healthy work-life-study balance is particularly difficult for working professionals or individuals with family obligations. This often leads to a struggle for these individuals to juggle all their responsibilities effectively.
Another point of concern is the financial cost involved. While plenty of free resources are available, professional programs or specialized courses often come with hefty price tags. Not just tuition but also purchasing necessary resources like books, software, or equipment can add to financial strain.
To determine if a course or program will provide the expected return on investment, one must evaluate the financial investment carefully.
Lastly, lifelong learning can sometimes lead to information overload. With the staggering amount of information available, especially on the internet, learners can feel overwhelmed. This could lead to stress or even burnout.
It is important to embrace the learning process without pushing oneself too hard. It is also important to recognize when to take a step back to absorb and use the knowledge gained.
Lifelong learning has many advantages. However, it is important to understand its potential obstacles. This understanding can help in making informed decisions. It can also help create a more effective and balanced learning path.
Time Commitment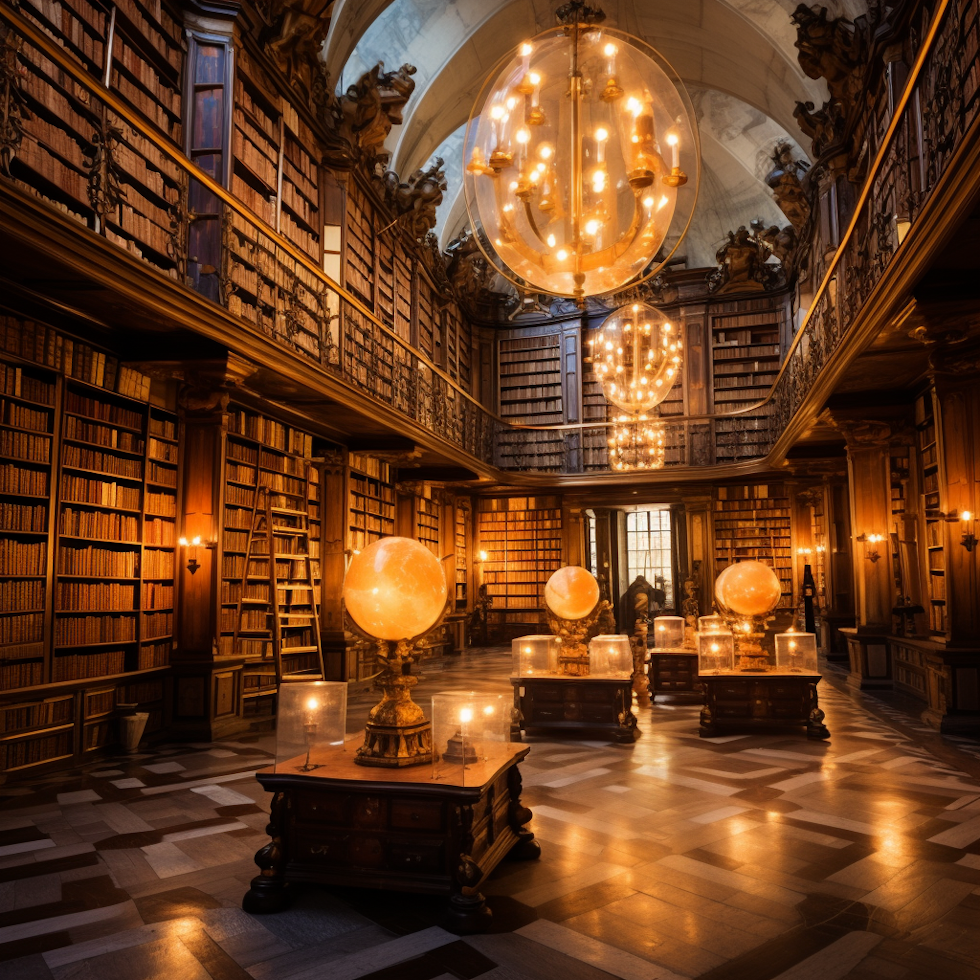 One main challenge with lifelong learning is the significant Time Commitment.
Learning requires investing time not only in attending classes or completing online courses but also in self-study, coursework, and assignments. To learn, one needs to invest time in various activities. These include attending classes, completing online courses, self-study, coursework, and assignments.
Balancing learning with responsibilities like work, family, and personal time can be daunting.
Finding enough time for focused learning is difficult for adults with full-time jobs or parents with young children.
Being constantly busy with deadlines, assignments, and exams can cause a stressful life. This kind of lifestyle requires a balanced routine to manage the stress effectively.
The ability to manage time efficiently is, therefore, a crucial aspect of lifelong learning. The challenge is to find a comfortable pace, create a realistic study schedule, and adhere to it. This requires discipline, patience, and consideration of one's existing commitments.
In conclusion, the time commitment in lifelong learning can be managed through conscientious planning and efficient time management skills. This can help reduce stress and ensure a more seamless learning journey. Despite being a challenge, it is possible to handle the time commitment with careful planning and effective time management.
Financial Costs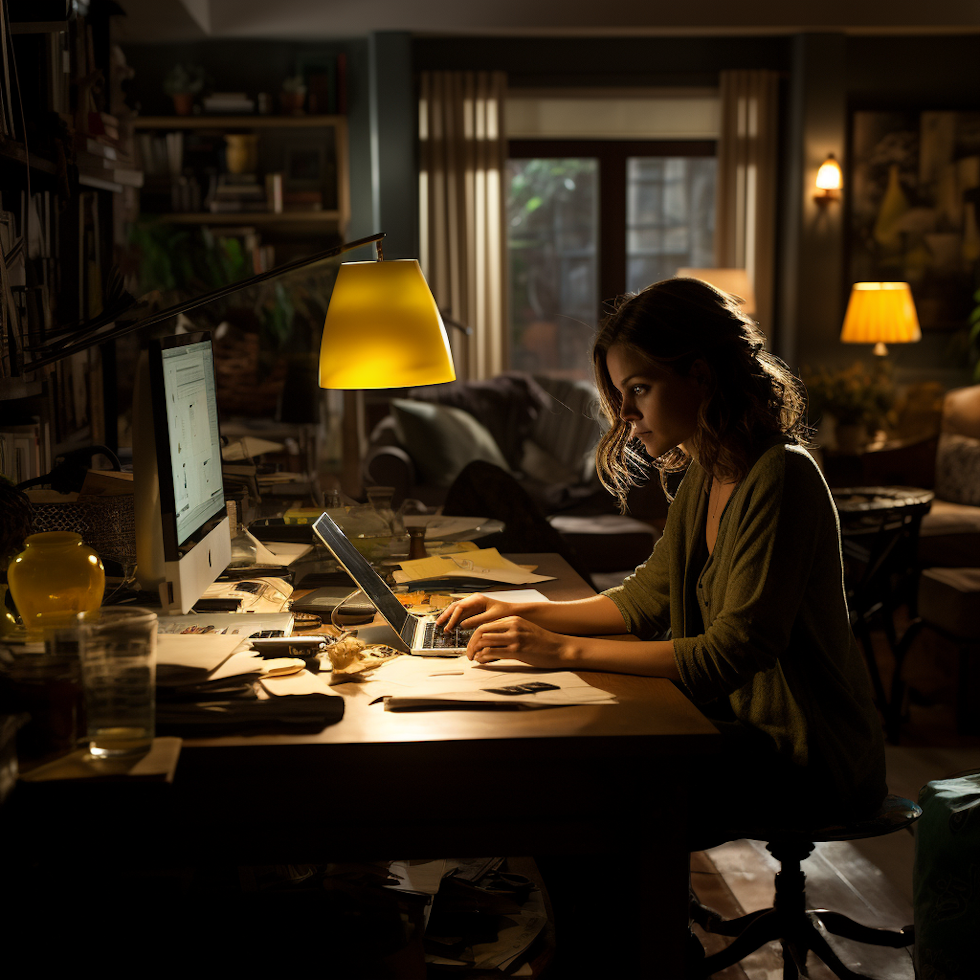 Another considerable hurdle in the path of lifelong learning is the Financial Costs.
Some platforms and community centers offer free courses. However, higher-level or specialized courses usually require a significant financial commitment.
The costs can range from tuition fees to associated expenses for textbooks, software, or other learning materials.
Managing the financial burden can be incredibly challenging for individuals. Especially for those who are already dealing with hefty expenses like mortgage payments, daycare expenses, or other loans.
Additionally, some employers may not be willing to subsidize these courses, even if they are directly related to your job. This can further contribute to the financial strain.
In addition, it's also crucial to consider the potential return on investment. Evaluate whether the possible salary increase, chances of promotion, or additional job opportunities will provide a worthy return on your investment.
While these financial considerations might initially seem daunting, it helps to remember that several financial assistance programs and scholarships are available. Furthermore, there exists an ocean of reasonably-priced online learning platforms and resources from which valuable knowledge can be gained.
In conclusion, lifelong learning can be expensive in certain cases. However, with careful financial planning and the availability of different aids, these costs can be effectively managed.
An informed choice will ensure that pursuing education doesn't become a financial burden.
Information Overload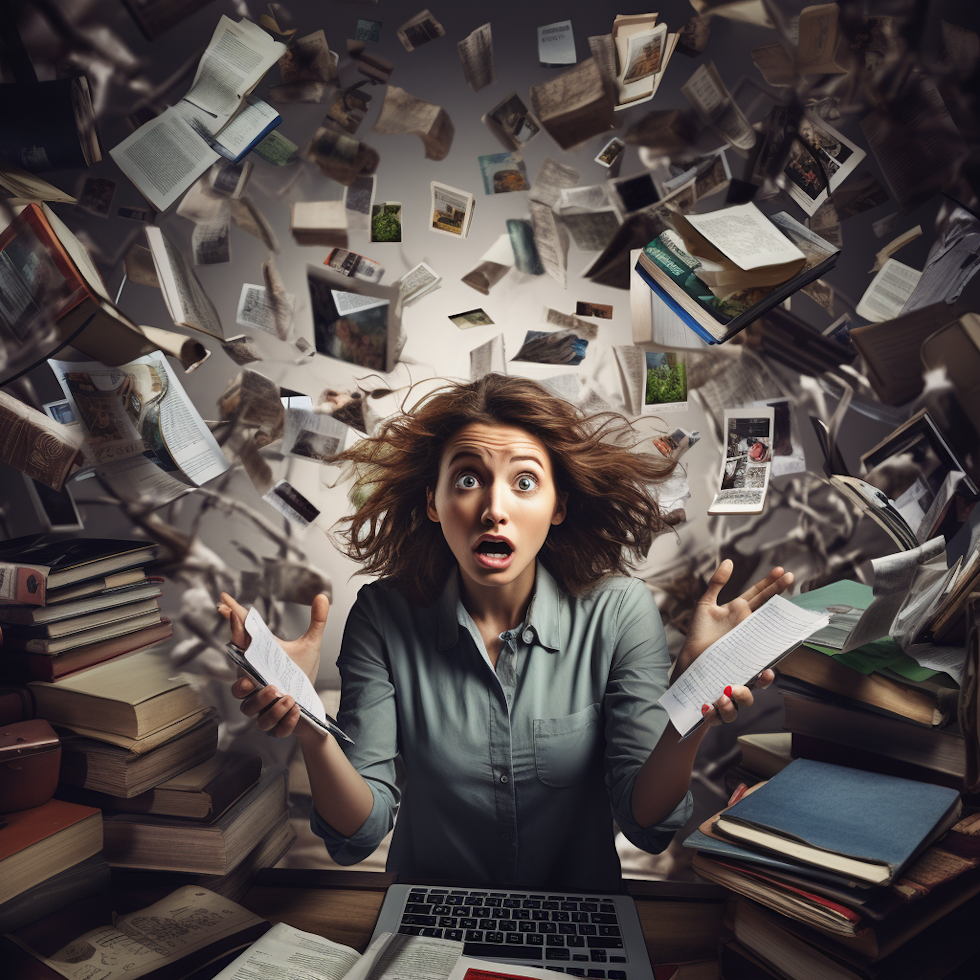 Lastly, Information Overload is an emerging challenge with the vast array of lifelong learning resources available, particularly on the internet.
The continuous influx of information from various sources can make one feel overwhelmed. This can result in confusion and hesitancy regarding what to prioritize.
This impedes learning and can lead to stress, anxiety, and potentially mental fatigue or burnout.
Furthermore, the risk of encountering disinformation or irrelevant content online is high, leading to wasted time and effort.
Trying to learn and retain a large amount of information is impractical, which can result in a lack of understanding. This lack of understanding defeats the main purpose of learning because it prevents depth of knowledge.
However, this challenge can be combated and mitigated with a strategic approach. Having a clear learning goal and a defined learning path is essential. Also, choosing learning sources judiciously, and focusing on quality over quantity, can ease information overload.
"Lifelong learning is not about knowing everything. It is about gaining knowledge that can enrich personal and professional life. It also fosters continuous growth. It is necessary to remember this."
In summary, information overload can be a drawback in the age of abundant lifelong learning resources. Still, with a focused approach, precise planning, and judicious selection, it is a manageable one.
Examples:
Let's illustrate the benefits of lifelong learning with a few concrete examples.
In Personal Growth, let's consider learning a foreign language.
Learning a new language allows you to communicate with a wider range of people. Additionally, it has cognitive benefits like improved memory and enhanced concentration.
It also fosters cultural understanding and empathy, which broadens your perspective significantly.
Regarding Professional Development - you are in digital marketing and have decided to take a data analytics course. As a result, you add a new skill to your professional repertoire.
By enhancing your performance and efficiency, you can increase your standing against job market competition. Additionally, this can even unlock new career opportunities in data analysis.
Concerning Health Benefits, partaking in a cooking class can do wonders for your physical and mental health. Physically, learning to cook can lead to better diet choices, enhancing your overall health. Mentally, the process requires focusing on the recipe and cooking instructions - an effective way to destress. Preparing a meal can bring about a sense of accomplishment, boosting your self-esteem and mental well-being.
These examples should help underline the value and tangible benefits of lifelong learning.
Embracing lifelong learning into our lives has several benefits. It helps us gain a deeper understanding of the world. It also increases our professional worth. Additionally, it boosts our physical and mental health.
Lifelong learning
Benefits of lifelong learning
Personal growth
Professional development
Health benefits
Time commitment
Financial costs
Information overload
Intellectual stimulation
Skills and knowledge
Career advancement
Mental well-being
Physical activities
Learning resources
Cognitive health
Work-life-study balance
Tuition fees
Learning materials
Online courses
Learning goal
Mental fatigue
Learning journey
Financial strain
Lifelong learning resources
Learning path

Amara Weiss
Institute Secretary, Author
I am Amara Weiss and for many years I have worked in the field of education, specifically in the area of technology. I firmly believe that technology is a powerful tool that can help educators achieve their goals and improve student outcomes. That is why I currently work with IIENSTITU, an organization that supports more than 2 million students worldwide. In my role, I strive to contribute to its global growth and help educators make the most of available technologies.
Related Posts
Our team of experts is passionate about providing accurate and helpful information, and we're always updating our blog with new articles and videos. So if you're looking for reliable advice and informative content, be sure to check out our blog today.