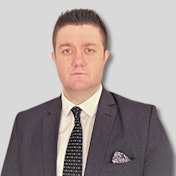 Çağatay Emeksiz
Social Security Auditor, Instructor
Çağatay Emeksiz graduated from Gazi University, Department of Business Administration, and completed his master's degree in Health Management at Namık Kemal University. Çağatay Emeksiz works at the Social Security Institution of the Ministry of Labor and Social Security.
Education Information
Ordu Fatih Super High School

Gazi University – Business Administration (Undergraduate)

Namık Kemal University – Health Management (Master)
Work Experience
Türk Kızılayı - Internship in Human Resources and Strategic Management Units

 Ministry of Labor and Social Security – Social Security Institution – Social Security Auditor
Training and Certifications
Professional competency training on Social Security Jobs and Transactions gave by the Ministry as a Social Security Supervisor.

IIENSTITU – Trainer's Training Certificate

IIENSTITU – Content Editor Certificate

IIENSTITU – Social Media Specialist Certificate

IIENSTITU – Performance Evaluation (360 Degree)

Republic of Turkey Human Resources Office Distance Education Gate- Vocational Trainings

METU – Personal Stress Management Certificate

METU – Leadership Certificate
Lessons
Transition Period to Auditor for Assistant Social Security Auditors- Law No. 5510 and sub-legislation training

Training on "Mandatory Insurance and Administrative Fines" for professional chambers and non-governmental organizations in the field of Social Security.